Florida accounts for 10 percent of Alzheimer's cases in the United States. With all forms of dementia on the rise, families need to find ways to care for their loved ones. Just east of Orlando in Clermont and Ocoee, two communities provide access to memory care specialists and programs that honor the lives of those experiencing Alzheimer's and dementia.
Where can I find memory care in Ocoee?
Everyone living with Alzheimer's or other forms of dementia has different needs. There's no single solution that works for everyone. Madison at Ocoee, located at 80 N Clarke Road, understands that providing an individualized care plan for each resident can make a difference in their quality of life.
What is dementia?
Many think being forgetful is a normal part of aging, but in reality, it is not. It's true: most older people might forget some dates or miss a few bill payments, but dementia can prevent affected seniors from even determining which year it is or maintaining the ability to balance a checkbook. There are many forms of dementia, but Alzheimer's accounts for 60 to 80 percent of dementia cases.
| | | |
| --- | --- | --- |
| Characteristics | Dementia | Alzheimer's |
| Damage or loss of nerve cells and their connections in the brain | ✓ | ✓ |
| Characterized by amyloid plaque and neurofibrillary tangles building up in nerve cells of the brain |   | ✓ |
| Describes a group of symptoms and affect certain areas of the brain | ✓ |   |
| Dementia caused by underlying medical conditions, stroke, vitamin deficiencies, and medication reactions have potential to be reversed | ✓ |   |
| Symptoms worsen over time | ✓ | ✓ |
* These are general characteristics that do not comprehensively list all the effects of Alzheimer's or dementia. If you or a loved one is experiencing cognitive impairment, consult with your doctor.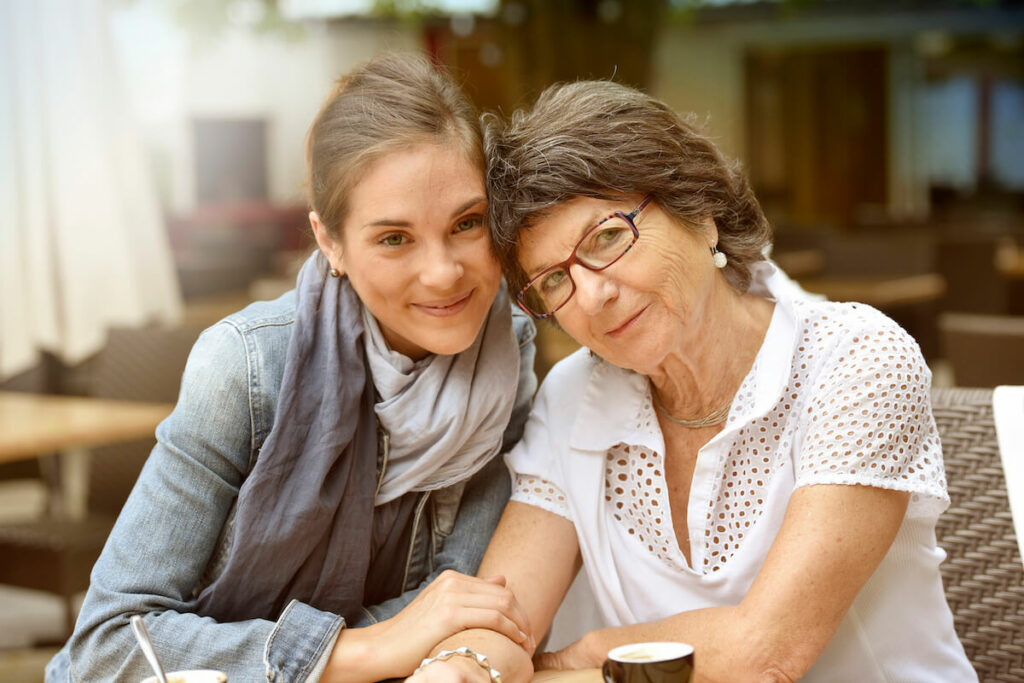 Why does dementia affect memory?
The earliest sign of Alzheimer's and/or dementia is usually memory loss, but that doesn't mean everyone experiencing forgetfulness will develop a form of dementia.
In these conditions, damaged cells of the brain interfere with its ability to communicate and function properly. The following brain regions control different functions and may be affected at separate stages:
Prefrontal cortex: holds short-term memory.
Hippocampus: stores long-term memory.
Cerebellum: controls mobility.
Frontal lobe: controls emotions and the ability to make decisions.
How does memory care support people with Alzheimer's?
Memory care from Madison at Clermont, located at 650 E Minnehaha Avenue, is about involving families to provide a personalized experience for their loved one. By getting to know each resident personally, we tailor programming in ways to encourage the lifestyle they enjoyed in the past.
How is memory care different from other dementia care?
In the Orlando area, Madison at Clermont and Madison at Ocoee benefit residents with leadership company Atlas Senior Living's SPIRIT memory care program:
Strength: Building strength in creative ways at the pace of your loved one encourages a feeling of independence.
Purpose: A sense of purpose helps people feel involved and in control of their lives.
Identity: By working with families, we can better understand their past to create personalized moments for their future.
Rediscover: We celebrate small victories and residents can feel a sense of accomplishment completing tasks.
Invigorate: Stimulating the senses through music, brain-healthy foods, tactile activities, visual experiences, and more.
Tailor: A person-centered approach celebrates each resident's enthusiasm for their interests.
Is socialization good for Alzheimer's and dementia?
Social interaction is the basis of our communities. Daily group activities, gathering for meals, and socialization in our common areas all encourage residents to continue pursuing life and reduce feelings of loneliness.
Why is memory care near me better than home care?
Many people prefer to stay at home in an environment that's familiar to them. However, doing this can take a toll on family members who become caretakers. Hiring full-time skilled nursing instead can be costly; it generally doesn't provide socialization and enriching activities, either.
Discover how our senior living communities might offer all you and your family have been looking for.
Atlas Senior Living Communities
Benefits
Care

24/7 specially trained memory care associates
Bathing, dressing, and grooming assistance
Medication administration and management
Emergency response system

Activities

Live entertainment
Outings to museums
Cooking club
Walking club
Scenic drives and outings
Art therapy

Amenities

Landscaped grounds, courtyard, and garden
Three chef-inspired meals daily with flexible options
Snack shop and cafe
How do I find the best dementia care near me?
The best way to learn more about services to benefit your loved one is to contact one of our Florida communities, Madison at Clermont or Madison at Ocoee. Bring a list of questions to ask our associates and experience the comforting care your loved one will receive near Orlando. Learn more about Atlas Senior Living and other communities here.