Premier and Luxurious Living for Seniors in Hudson, FL.
Our assisted living and memory care community The Canopy at Beacon Woods will provide the most unique senior living services in the area with a true feeling of warmth and family
Assisted living at The Canopy at Beacon Woods means you can live each day without worrying about how to manage your health or keep up with a house. In addition to assisting you in your care, we also make sure you receive proper nutrition, your home is tidy, and your laundry is fresh. Our maintenance and housekeeping teams dedicate themselves just as much as our health care team does!
The Canopy at Beacon Woods comprehensive memory care provides relief and comfort to family members and their loved ones living with dementia. Specialized associates in dementia and Alzheimer's care are available round-the-clock on-site to supervise and engage while encouraging residents to live life to the fullest with companionship and purposeful activity.
Read Our Current Visitation Policy For The Canopy At Beacon Woods
Interested in Becoming a Resident? Get Started Now.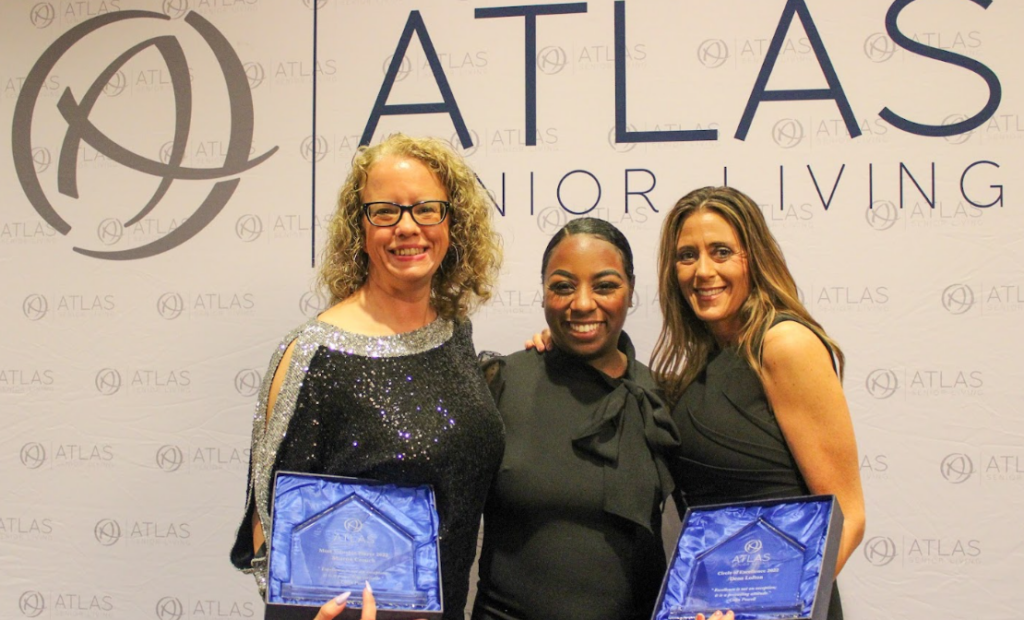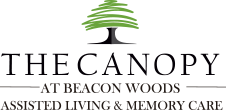 Whether assisted or independent living or memory care, seniors are encouraged to live life with freedom, purpose, and vitality. Come see the difference in any of our communities.
PHONE

---

Our Number

(689) 444-6401

EMAIL

---

Our Email:

info@atlasseniorliving.com

ADDRESS

---

Location:

14025 Little Road, Hudson, FL.
Madison at The Range provides a wide array of care services, including sensory skill stations to meet engagement needs in memory care, 24/7 associates, and medication administration and management.
Whether you're looking for assisted living or a dedicated memory care environment specializing in Alzheimer's and dementia care, our team has the expertise, drive and heart to assist you.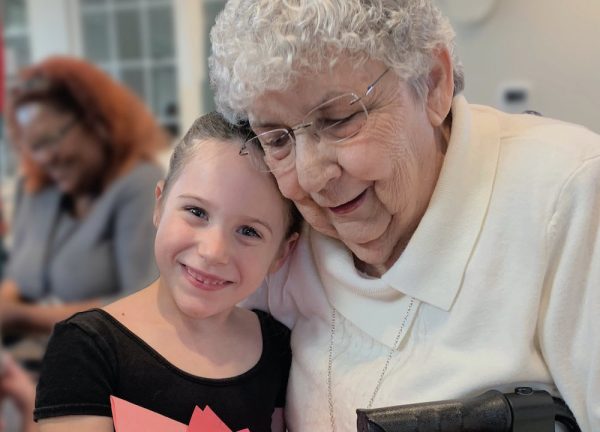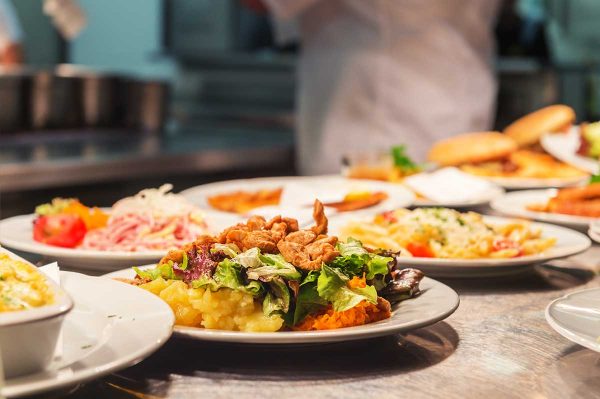 Whether it's pizza parties or baking homemade snacks, our Dining Services Director and culinary team dish up thoughtful and savory meals. We always welcome feedback and add to our menus with residents' family favorite dishes or special dietary preferences.
Visits to the planetarium, indoor games like our Winter Olympics, and monthly birthday parties are just a few of the activities we enjoy. Our activities are beneficial for families as well. Join us for our educational talks or our lunch and learns on important topics for seniors.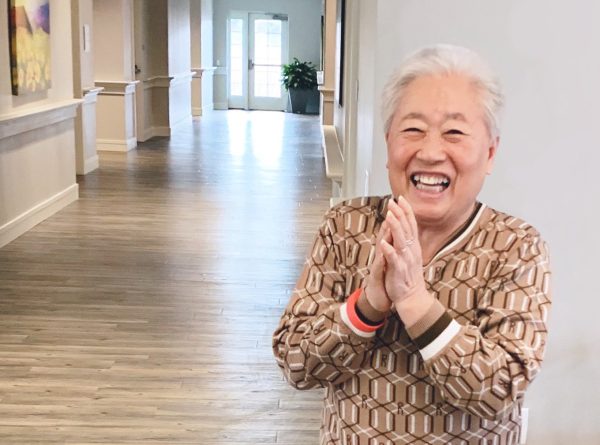 Hear from Our Residents and Their Families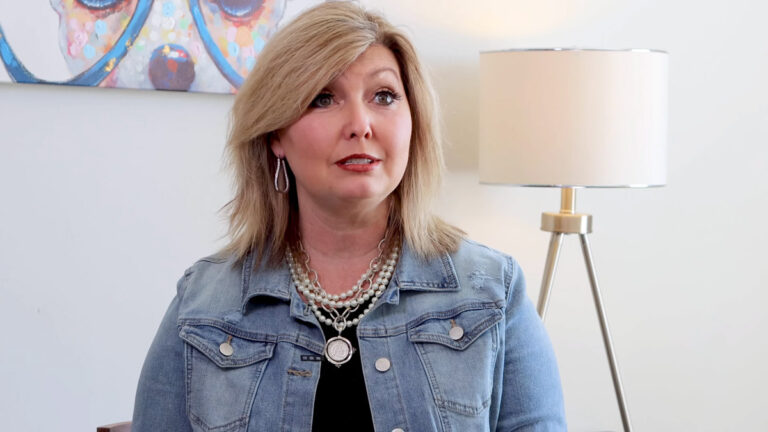 Interested in Becoming a Resident? Get Started Now.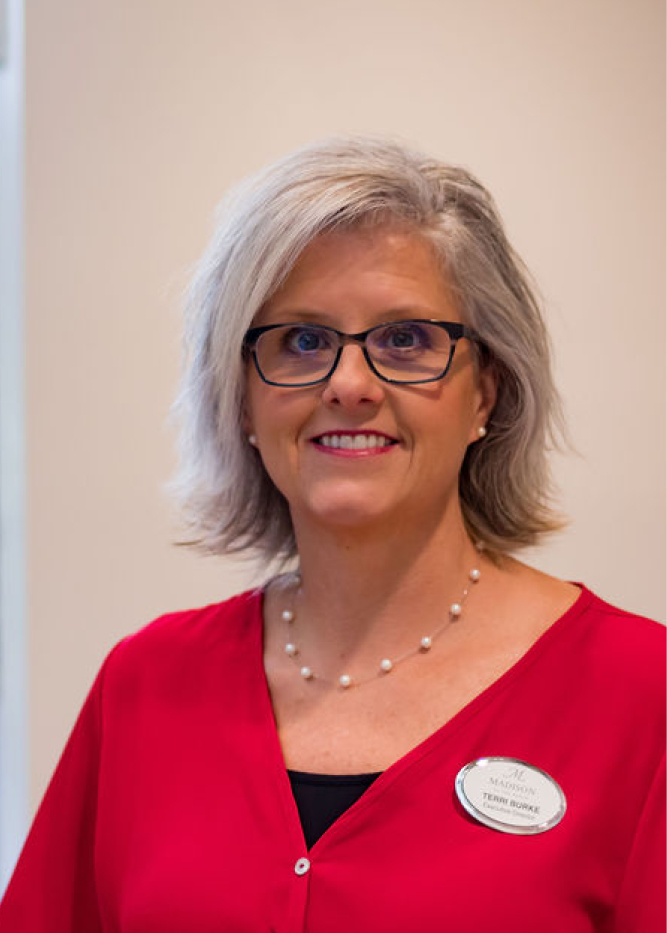 Welcome to Madison at The Range!
Hello, my name is Teri Burke, the Executive Director for Madison at The Range. Since I was a child, I've always had a passion for caring for others. Needless to say, senior living fulfills that passion with the help of my experienced and tenured leadership team. We make your family a part of our family. You can see the difference with our residents' smiles, our associates' dedication, and our families' relief in knowing their loved one is provided superb care. Come visit us to see the difference – our beautiful community is ready to have you!
Take a Virtual Tour of Our Assisted Living Community
Peek Inside Our Memory Care Community
Don't take our word for it – here's what others say:
Beautiful facility! Milford and I are so excited about what is ahead for us. We have lived here nine months and have made some precious friends."
While putting a loved one in an assisted living home was one of the hardest tasks I've ever had to do, the team at Madison at the Range made it easy for my Mom and I. Teri, Susan, Melissa, Brandy, Ms. Jo, Cindy, Debra, Keith, Brent, Pat and a whole host of others have made this an enjoyable experience. Bobbie, Abigail and I personally recommend Madison at the Range for all your Assisted Living and Memory Care needs."