Atlanta Senior Living Community Learns Sign Language for Deaf Residents
When Sales and Marketing Director Tammy Mayes of Legacy Ridge at Buckhead learned that three seniors interested in moving to the community were Deaf, she took it upon herself to learn sign language. 
Why did our team become interested in sign language? 
When the three Atlanta residents' families were still looking into Legacy Ridge at Buckhead, they wanted the employees in the community to sign and communicate, or at least make the effort to learn basic signs. Tammy wanted to make her first impression count during their virtual tour, so she had learned a few signs to make them feel comfortable and included.
When did these seniors arrive at Legacy Ridge at Buckhead?
The residents had moved during November and December 2020. The first move-in was so happy with the experience and efforts of the team members that they told some of their friends, which resulted in another move-in! We are thrilled to provide an enriching and inclusive experience for our residents.
How do Tammy and her team learn sign language?
Tammy is watching YouTube videos and tutorials from Gallaudet University. Some of the resident's family members sent links to Tammy and the team as well. It is a collaborative effort, as the residents' family members have paid for eight weeks of classes for five people starting in 2021.
Every morning, the leadership team at the community does stand-up meetings. Tammy learns a new sign a day and practices those signs with her team members during the meetings.
"I am finding out that the Deaf community is truly a culture within itself and that they are so open and receptive for new people to learn and join in," Tammy says. "It is exciting and an honor to say the least to be able to communicate with our Deaf residents."
"I think Legacy Ridge at Buckhead is going to provide a great option for the Deaf community, knowing that they have a dedicated team willing to go over and beyond to make them comfortable," added Area Sales and Marketing Director Amy Cole.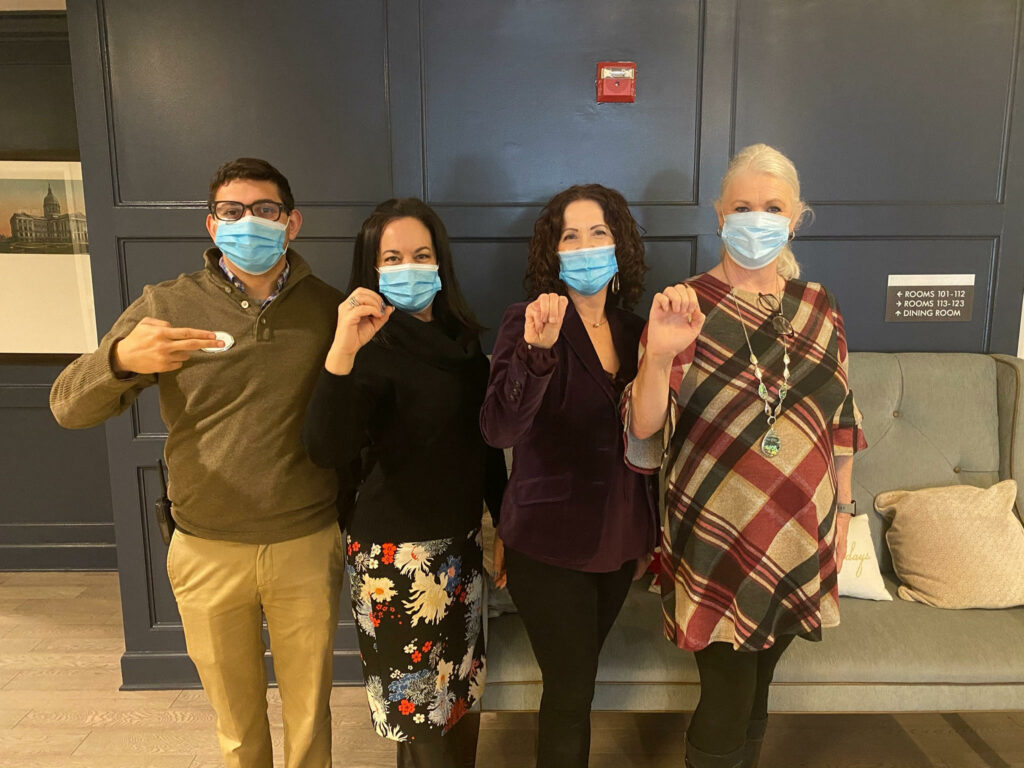 The signs that Tammy and team know so far are: nice meet you, my name, what is your name, how did you sleep last night, welcome, I love you, I love that, I am sorry, and thank you.
Our team at Legacy Ridge at Buckhead strives to accommodate Atlanta seniors with a variety of special needs. If you are interested in joining a welcoming assisted living, memory care, and respite care community that feels like home, please contact us today.