Celebrating Valentine's Day and filling our hearts with love helps us generate more virtues in the community and our environment. So, for us, it was an excellent opportunity to host our Sweethearts Dance, and we brought you all the details…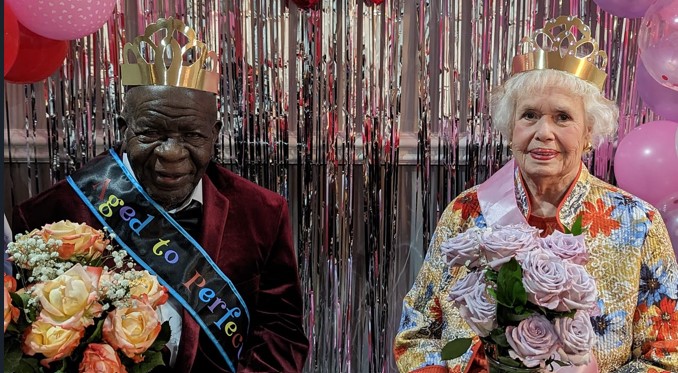 Our Sweethearts Dance was such a wonderful night! 
We had the best time at this special event and we are so thankful to the community of Enterprise for helping us pull it off! We were overwhelmed by the outpouring of support from everyone who donated dresses, makeup and treats to help us throw such a fabulous event for our beloved residents! A huge thank you goes to Consignment Cat – Upscale Resale for Ladies, Women Who Care Inc , and our local Enhabit Home Health & Hospice for their contributions! We also could not have done this without our Lifestyles team, Dining Director or our top-notch Care Associates!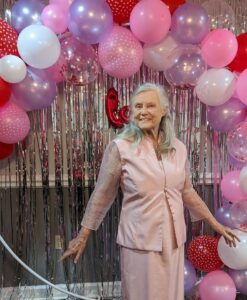 We had individuals from the community donate dresses as well as a Mary Kay rep, Lynn Vick, who donated the makeup we used for the residents.
Gina Griffin from Enhabit Home Health and Hospice donated cookies. Women Who Care in Enterprise donated outfits and jewelry and additional makeup. Consignment Cat in Enterprise also donated dresses.
Impressions 
"It was amazing to see how many people and local businesses came together to help us give our residents a special night! I don't know who had a better time, our residents or the staff, but it was wonderful seeing all the smiles and laughs and just giving everyone a night to feel beautiful and have a good time together."

 

-Maria Sisk, Sales and Marketing Director
"This was such a special night! The best part was all of the laughs and smiles on everyone's face."

– Tracey Miller, Care Coordinator 
Don't miss our upcoming events and enjoy meeting the residents of our wonderful community. Schedule a tour today!