How Building Community in Evans, GA Leads to a Better Life for Alzheimer's and Dementia Care Residents
Thoroughly engaging with a community is shown to improve health and contribute to longer lifespans. Sharing meals, participating in group activities, and forming bonds with people of all ages and backgrounds could be the keys to unlocking a happy and healthy life.
Senior living is a great way to promote the Blue Zone lifestyle for older adults in their communities. (Blue Zones are the areas in the world where residents consistently live past the age of 100.) If you're wondering if assisted living or memory care near Augusta, GA, is right for you or your loved one, let's take a look at their differences.
Is assisted living right for me or my loved one?
Agreeing with these statements may mean assisted living is right for you:
"I'm fairly independent, but I do need help remembering to take my medications."
"I want to socialize with my neighbors, but I need help buttoning my clothes."
"I want to eat healthy meals, but I have a hard time standing long enough to cook."
Assisted living (or personal care homes in Georgia) is an excellent option for folks living independently who need moderate help with the basic needs of daily living. Maybe you need help remembering when to take your medications or need help getting in and out of the shower safely.
What do assisted living and memory care communities offer?
Benefits vary from community to community, but all Atlas communities guarantee:
| | | |
| --- | --- | --- |
|   | Assisted Living | Memory Care |
| Three chef-prepared meals with snacks daily | ✓ | ✓ |
| Regular health and wellness assessments | ✓ | ✓ |
| Assistance with daily living activities | ✓ | ✓ |
| Weekly housekeeping and transportation service | ✓ | ✓ |
| Individualized care plans | ✓ | ✓ |
| Activities and meals specifically for brain health |   | ✓ |
| Calm and attentive environment |   | ✓ |
| Trained memory care associates |   | ✓ |
Can people with Alzheimer's go to assisted living?
Memory care is the focus service offered at Madison Heights Evans.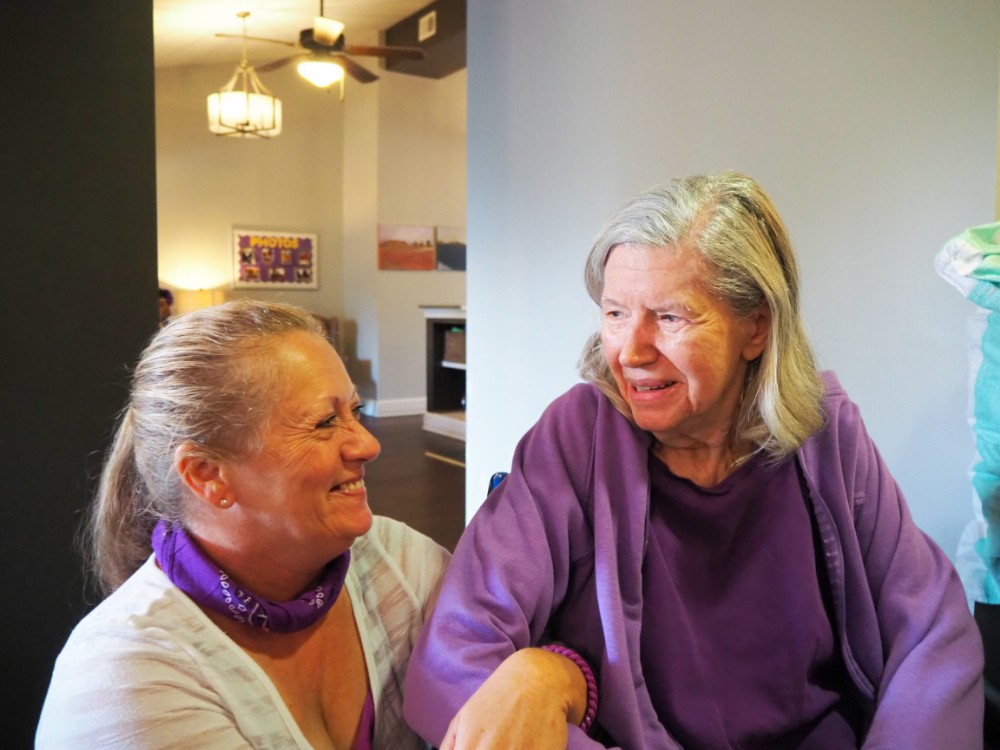 Although we provide all of the services and amenities of assisted living, memory loss and Alzheimer's residents make up our entire community. This feature creates a more intimate, family-like atmosphere and provides a valuable service you won't find in assisted living.
Why is memory care a higher level of care?
We strive to provide the highest level of dignity for your loved one.
Offering a personal care plan that involves family input ensures we can focus on the wants and needs of the individual. To focus our efforts, Madison Heights Evans utilizes the SPIRIT program to enrich the lives of our Alzheimer's and dementia residents.
We take a holistic and modern approach to caring for those with cognitive impairments. Every part of the day offers a chance to celebrate small victories and reflect on past accomplishments when possible. From eating brain-healthy meals to picking up a new hobby, bringing purpose and joy to our memory care residents is how we honor them.
Can memory care prevent wandering?
People with a diagnosis of Alzheimer's or dementia can tend to get confused and lost. We designed our memory care neighborhood to look familiar, reduce stress, and feel like home. With secure doors and round-the-clock monitored hallways and exteriors, you can rest easy knowing your loved one is in a supervised environment.
How are people with Alzheimer's staying active in Evans, GA?
Madison Heights Evans puts social interactions at the top of our priorities. Residents are encouraged to simply enjoy each other's company in our large family areas and join in the full calendar of activities. We choose to focus on individuals' happiness, not their diagnoses.
Outings to local restaurants and entertainment
Brain fitness and mentally stimulating programming
Physical fitness and wellness group and one-on-one activities
Continuing education with Academy programing
Why should I look for memory care in Evans?
Close to Augusta
Partnering with the local community to enrich the lives of residents
High associate to resident ratio
Modern and gorgeous environment
What is respite care?
Madison Heights Evans also offers short-term respite stays. They come in handy for folks recovering from surgeries or when your at-home caregiver needs to take a break. Residents in respite care enjoy all of the amenities we offer and are free to socialize to their heart's content. Respite care can be a great introductory experience to senior living.
Is there Alzheimer's care near me?
It's our honor to serve the seniors of Evans and surrounding communities. Madison Heights Evans provides warm socialization, plenty of activity, and the highest level of care for you or your loved one.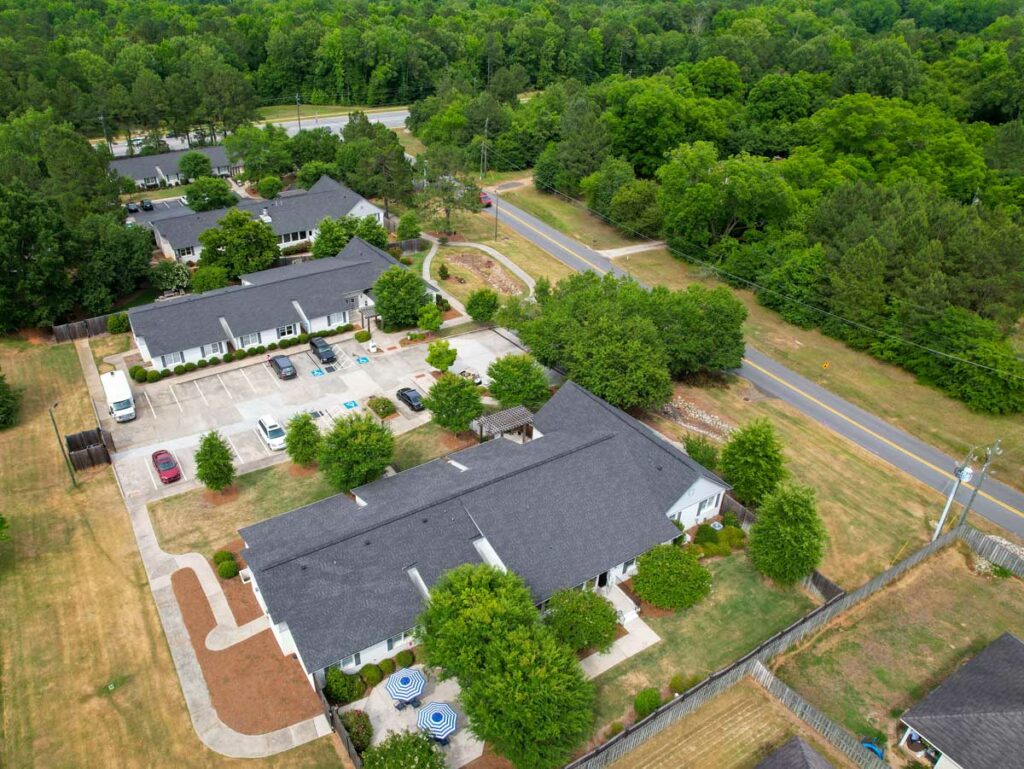 Contact us to schedule a tour, learn more about health and wellness from an Atlas medical professional, or receive information about how Madison Heights Evans is making a difference in the lives of those with Alzheimer's and other dementias. Find out more about our caregiver support group in our newsletter or find updates on our Facebook page.