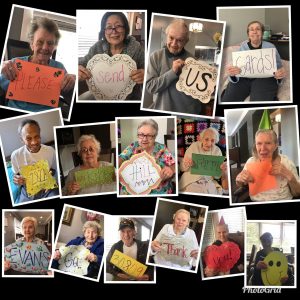 Ever heard of a memory care community receiving cards containing greetings and well wishes from all 50 states (and Germany)? Atlas community Madison Heights Evans located near Augusta, GA. did just that with their card project!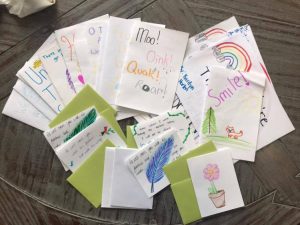 Life Enrichment Director Kelly Adriano came up with the idea in May as a way to cheer our residents more during the COVID-19 pandemic when visitors are not currently allowed. Implementing these safety protocols has left our residents in some confusion, but with a team who continues to serve with passion, they now have hundreds of cards to read and admire from all over the country, even receiving one from Germany!
On July 28th, South Dakota was the final state to send in a card. The cards have not only cheered our residents, but sparked memories for those who have been all over the country. Reminiscing on past vacations, trips and travels have been a favored pastime over here!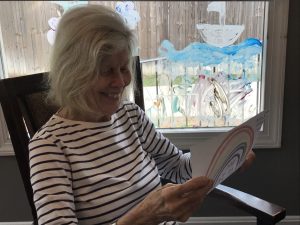 We wish to thank everyone who helped us get to the finish line of our project, but more importantly, for bringing smiles to all of our residents' faces. Your thoughts, well wishes and greetings from many different places, from California to Texas to New York, have brought an undeniable comfort and feeling of inclusion for our seniors. Friends, family, partners, and even our news stations around Georgia were able to get the word out and help us reach our goal of receiving cards from each state.
Thank you to WRDW, Do Savannah, WFXG, and the Augusta Chronicle for spreading the word (multiple times) and using your platform to help the residents of Madison Heights Evans!
Our community will have this memorable experience for life. Despite our restrictions, we are still going strong with love, positivity, and engagement for our residents. If you wish to send any cards or correspondence, we are still taking them! Send to Madison Heights at 2822 Knob Hill Farm Road Evans, GA 30809.