Top Things to Look for When a Loved One Is Moving from Rehab into a Senior Living Community
Our team at Atlas Senior Living welcomes those who have received mental and physical rehabilitation into any of our communities across the nation.
Why is it important to carefully consider your options for senior living after rehabilitation?
Adjusting to your loved one's new needs after he or she has recovered from a medical emergency is not always an easy task. If you have decided that senior living is a better option for that person than staying home, finding a community with plenty of accommodations should make the transition easier.
Does a potential senior community offer multiple levels of care?
Most Atlas communities offer a combination of independent living, assisted living, and/or memory care to suit a variety of lifestyles. This is helpful to our residents because health statuses often change.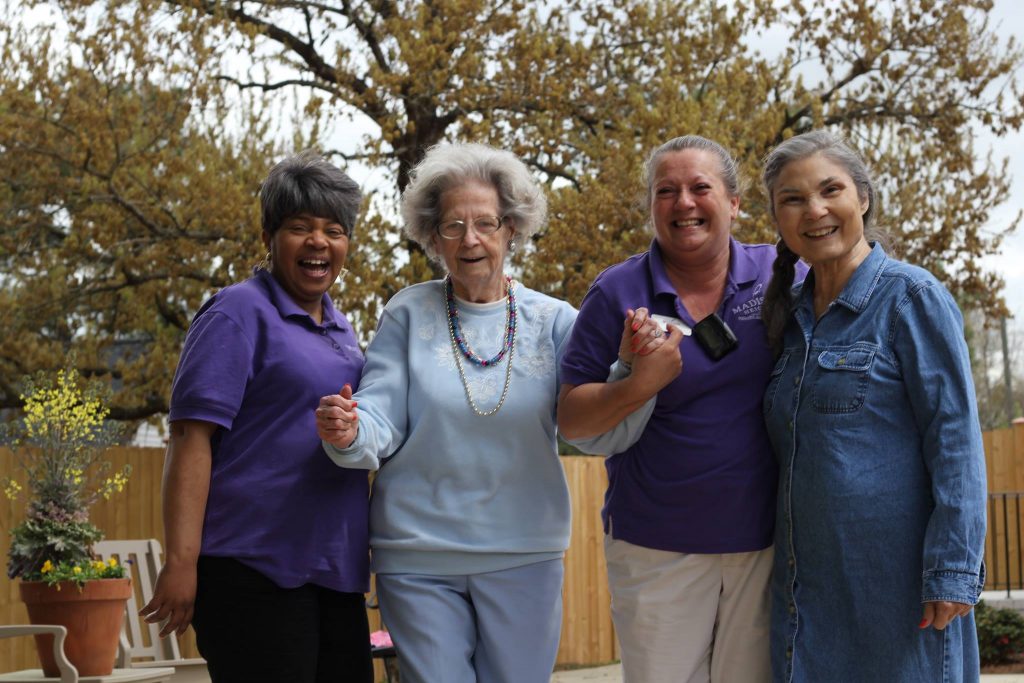 For instance, if a resident experiences such a dramatic recovery that the everyday assistance provided by assisted living is no longer needed, that person may decide to receive independent living services focused on active lifestyles instead. If the resident is diagnosed with Alzheimer's or dementia, he or she will likely move to a memory care unit. Our team at Atlas is proud to manage many adaptable communities.
How many of Atlas Senior Living's features can accommodate your needs and interests?
Services at Atlas communities often include the following:
24-hour associates
Wheelchair assistance
Medication management
Programs designed around our residents' interests
Fitness activities
Some community amenities consist of:
Private and semi-private apartments
Beautifully-landscaped courtyards and gardens
Arts and crafts studios
Beauty and barber shops
Access to video-conferencing apps for virtual visitation
Advanced security systems
Whatever you are looking for in senior living, you are likely to find it in an Atlas community.
How qualified are the Atlas team members?
Our presidents and co-CEOs Scott Goldberg and Wyman Hamilton both attended an Executive MBA program at the University of Alabama. Their combined love for senior care, knowledge of development and marketing, and experience managing several successful companies have enabled them to lead our resident-centered senior living company. Scott and Wyman lead the many accomplished members of the Atlas corporate team in addition to the associates who interact with our residents every day at our communities.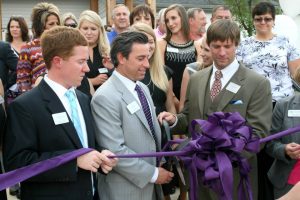 Our community leaders include healthcare, activity, transportation, and general maintenance directors in addition to executive and sous-chefs. Our caregivers and medical professionals have received extensive training in senior wellness; they are extremely passionate about their field.
What do families and residents say?
While our services and qualifications often speak for themselves, we recommend that you read testimonials from past or current residents of any senior living community you are considering. Here are a few of our residents' statements:
"[I am] so grateful to the staff at Madison Heights for helping my father and my family through this challenging time! My dad has been at Madison Heights for just a week and finally we are able to relax and know that he is being cared for after three months at a horrible rehab facility! We feel so blessed to have found a place full of kind, caring and compassionate people!"
— Sherri, Daughter of Resident at Madison Heights Evans
"Moving a parent away from a home into a one or two room apartment is emotionally difficult, but the team at Legacy Ridge was with us every step of the way and became part of our family. As Mom's health and mental abilities began to decline, Legacy Ridge was able to adjust her care plan so we always knew she was well taken care of. For that, we always will be grateful."
— The Acker Family, Relatives of Resident at Legacy Ridge at Trussville
"I have lived at Spring Park since 2015. The caregivers are always good to me, and the food is delicious. I enjoy Bingo, all of the music programs, shopping, going on joyrides, out to eat, and attending all the parties. I would recommend this place to everybody!"
— Lucille, Resident of Spring Park
If you would like to see for yourself how fulfilling life at Atlas can be after rehabilitation, please search for a community near you or contact us today.