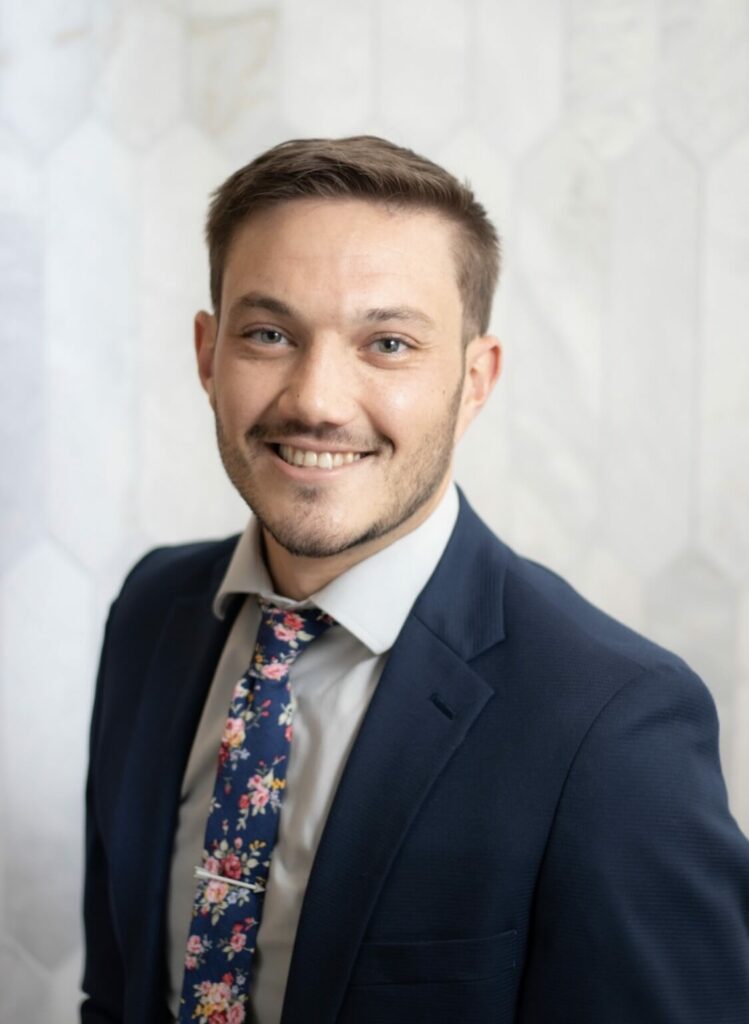 Regional Executive Director
Adam has been in the senior living industry for over 10 years, working to change the way people view that chapter in their lives. He started as a dietary aid before becoming a certified nursing assistant in a nursing home while pursuing his degree in Gerontology Long-Term Care Administration from the University of Northern Iowa.
After graduating college, Adam relocated to Tampa, Florida, where he continued to excel in senior living through multiple roles. Continuing to embrace all aspects of the industry, Adam moved again to the Atlanta metro area, where he currently resides. In his current position, Adam appreciates the opportunity to work side-by-side with various communities and their teams of all sizes serving different markets in several areas of the Southeast.
When Adam isn't working at a community, he enjoys traveling, cooking, playing softball, spending time with his family and friends, exploring new restaurants, hiking in the mountains, and relaxing by the pool or on the beach.
Heather Campagna was born in Germany but has lived most of her life in South Florida.
Heather started her career in senior living over 20 years ago as a licensed nurse and now serves as the Business Office Director of The Atrium at Boca Raton. Heather loves to interact and engage with the residents; whether that means dressing up in an inflatable turkey costume or just helping fill the bird feeders, she is willing to do whatever it takes to bring a little joy to their days. When Heather is not at work, you can typically find her bowling (she is ranked #3) or spending time with her husband and two daughters.
Sales & Marketing Director
John has been helping seniors and their families in senior living since 2011. He and his wife relocated to South Florida from Fenwick Island, DE.
John is proud to continue helping our seniors and their families make the right decisions so that each of them can have a great quality of life during retirement. He is always willing to take the extra time to figure out everyone's unique scenario and his or her family's overall goals. John can usually be found buzzing around the community with residents and families; he also meets with new families who are exploring their loved ones' placement options.
Outside of work, you can find John on a boat offshore fishing, beached up by a sandbar, or enjoying a round of golf with his friends. He also enjoys spending time exploring the intercoastal waterways of Florida and visiting the Keys.
Lisa Rose, Lifestyle Director of the Atrium, is a resident of West Boca Raton and has lived here for over 19 years. Originally from Boston, MA, Lisa studied marketing and design at the New England School of Art & Design in Boston and has enjoyed using her talents to help support and grow many organizations throughout the years. Currently, Lisa is a member of the Junior League of Boca Raton and creates more programs to network the Kindness Matters organization with The Atrium's seniors. She believes that to have a purpose is to have a life. When Lisa is not working, she loves to spend time with her husband and two daughters.
Carey Benzenberg was born in Woodcliff Lake, NJ; he relocated to Deerfield Beach, FL in 1978. Carey attended Culinary Arts School in Margate and has spent over 27 years in senior living dining. He has a passion for residents and their care.
"Dining is a highlight of each resident's day, from the food to the social aspect of dining," he says. "I love what I do and look forward to making each resident's day more enjoyable through our food."
Environmental Service Director
Matthew Coutre, Environmental Service Director, was born in South Florida and enjoys everything it has to offer. His wife is also a native Floridian, and they have a 14-year-old child. In Matthew's free time, you would most likely find him golfing, fishing, or swimming. Matthew has been in maintenance and hospitality for over 25 years in various senior living communities, in addition to various residential companies and hotels. Each holds its own challenges; however, each has its own rewards. "It is a pleasure to be here and be of service," he says.