A few months back, we reported on the need for senior housing with the incoming silver tsunami. To do our part, Atlas Senior Living is proud to welcome our services to retirees in Spring Hill, TN and Athens, AL.
What is Atlas Senior Living?
Atlas owns and operates communities throughout the Southeast where seniors can relax in new senior living apartments and enjoy the good life. The services we provide include*:
Independent living
Assisted living
Personal care
Memory care
Respite care
There are two methods involved in Atlas communities: renovating and updating existing properties and constructing brand-new communities. Every detail put into an Atlas community is with the residents' experience in mind. Our newly designed properties include luxurious on-site amenities such as*:
Salons
Indoor swimming pools
Pubs
Movie theaters
Engaging activities, continued learning, personalized care, and modern environments make Atlas residents some of the happiest seniors in the South.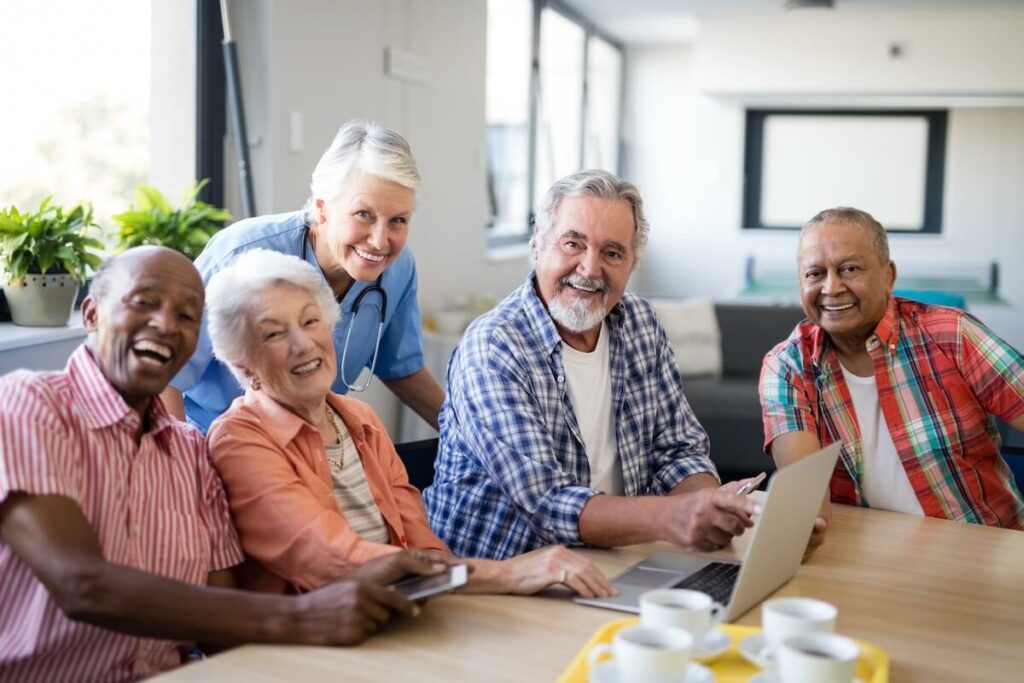 Introducing The Goldton at Spring Hill
You'll find The Goldton at Spring Hill thirty miles south of Nashville. We welcome seniors and their families in Middle Tennessee to tour this freshly updated assisted living and memory care community at their convenience.
In addition to relaxing in newly renovated senior living apartments, The Goldton at Spring Hill is complete with signature programs like The Academy and Freedom Dining. These programs provide the variety and flexibility that retirees love.
Atlas residents choose Spring Hill for:
The desirable location with access to I-65 for travel
Being one of the safest cities in Tennessee
Proximity to parks, grocery stores, and worship centers
The Goldton at Spring Hill offers community transportation to shopping, appointments, and many other senior activities in Nashville, TN like museum tours and live country music.
Families looking for Alzheimer's and dementia care in the Nashville area can take advantage of the enriching SPIRIT memory care program available at The Goldton at Spring Hill. While receiving many of the same benefits of assisted living, loved ones can live in the moment and find purpose in their daily life.
Welcome to Senior Living in Athens, AL
Birmingham-based Atlas Senior Living couldn't be happier to introduce our signature way of life to retirees in Northern Alabama. The Goldton at Athens is now offering independent living, assisted living, and respite care to the good people of the greater Huntsville area.
Seniors will love the opportunity to stay social. Some of our activities include:
BBQs and tailgate parties on the patio
Painting
Baking club
Visits from baby goats
Academy programming provides residents with insightful knowledge and events from local institutes like the Alabama Veterans Museum and Athens State University.
Independent living is perfect for staying social with new friends while getting rid of the hassles in your life. You'll love maintenance-free living with weekly housekeeping and laundry service available. Join in as many of our daily activities as you want and enjoy your retirement.
Seniors looking to continue their independence can do that with the assisted living services at The Goldton at Athens. Caring team members and licensed nurses are available to assist in the activities of daily living residents require. It's a higher level of care in a beautiful environment.
Discover New Senior Living Apartments at Atlas Communities
Seniors in the South can expect to live their best lives in an Atlas community. Atlas is happy to expand its services to seniors and families in Athens, AL and Spring Hill, TN. Use the contact form on our websites to take personalized tours of either community.
*Not all services are available in all locations. Find the Atlas Senior Living community near you for a complete list of services.