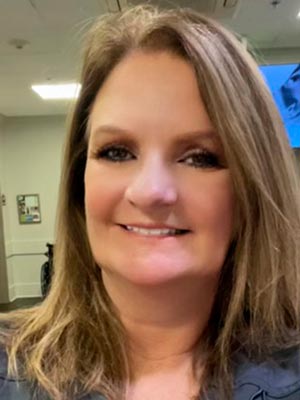 Legacy Ridge of Trussville Assisted Living is thrilled to honor Teresa Stanford as our dedicated and compassionate Employee of the Month. Teresa has been a steadfast pillar of our community, and her unwavering commitment to caring for the elderly is both inspiring and heartwarming.
With a remarkable 25 years of service under her belt, Teresa's journey at Legacy Ridge is a testament to her extraordinary dedication and passion for her work. She has gone above and beyond in ensuring the well-being and happiness of our residents. Her caring nature and empathetic approach have not only earned her the admiration of her colleagues but also the gratitude of countless families who entrust their loved ones to our care.
Teresa's dedication to her role extends beyond the confines of a job; it is, in her own words, a calling from a higher power. She brings a sense of purpose to her daily tasks, seeing her work as a divine mission to provide comfort, support, and companionship to our residents. Her tireless efforts create an atmosphere of warmth and community within our facility, and her devotion to the elderly is truly a blessing to all who know her.
Outside of her fulfilling role at Legacy Ridge, Teresa is a devoted family person. She cherishes the time spent with her loved ones, finding solace and rejuvenation in their company. Whether it's sharing a meal with family or enjoying leisurely moments with friends, Teresa understands the value of the bonds that enrich her life.
In recognizing Teresa Stanford as our Employee of the Month, Legacy Ridge of Trussville Assisted Living expresses its profound appreciation for her remarkable service. She embodies the spirit and values that our community holds dear, and we are incredibly grateful for her dedication to making our residents' lives better each day.