You've made a great choice if you've chosen to retire in the St. Petersburg area. If you're looking to make your life easier by moving into assisted living, it's time to start asking questions.
Before going on tours of assisted living communities in Florida, a pre-made list of questions can help narrow down your search. What questions should you ask an assisted living community? What questions should you ask yourself? These are essential steps in finding the best fit for your lifestyle.
Let's start at the beginning.
Do I need assisted living?
Senior living is a blessing, but it does require planning. Prevent future catastrophe by moving into assisted living before you need it. Communities like The Goldton at St. Petersburg offer multiple personalized care services that can evolve with your needs.
To determine if assisted living is right for you now or in the future, ask yourself:
Has my mobility changed?
Is managing medications bothersome?
Has my hygiene changed?
Am I tired of doing housework?
Am I receiving proper nutrition?
Do I stay physically active?
Am I socially active?
Do I want to drive?
Is a loved one experiencing Alzheimer's or dementia?
What is assisted living?
Care in areas you struggle with is what assisted living is all about. Receiving assistance with activities of daily living (ADLs) gives you the confidence and energy to live your life how you see fit. Picture how much easier life can be with:
Bathing/grooming assistance
Medication management
Ambulation assistance
Nurse oversight
Another perk of assisted living is staying active socially and physically. Imagine enjoying days filled with fitness programs, art activities, live entertainment, and meals with great friends. At The Goldton at St. Petersburg, you'll enjoy:
Happy hours
Holiday parties
Seasonal crafts
Walking club
Assisted living also means saying goodbye to life's hassles and hello to luxury. Imagine not worrying about:
Housekeeping
Transportation
Home maintenance
Fluctuating utility bills and property taxes
Our dedicated team takes care of chores like cleaning, laundry, and household repairs because you have better things to do. Your monthly fee includes utility services when you rent an apartment at The Goldton at St. Petersburg.
The assisted living services in your new home encourage you to live your best life. You'll receive support from an entire team of senior living professionals focused on your success.
The best way to experience this lifestyle is by taking a tour of your new home.
What questions do I ask on an assisted living tour?
From your favorite foods to how you take your medications, you should ask if the community is prepared to provide them for you. At The Goldton at St. Petersburg, we want you to bring your hobbies, culture, and traditions. Ask us how we can make that possible.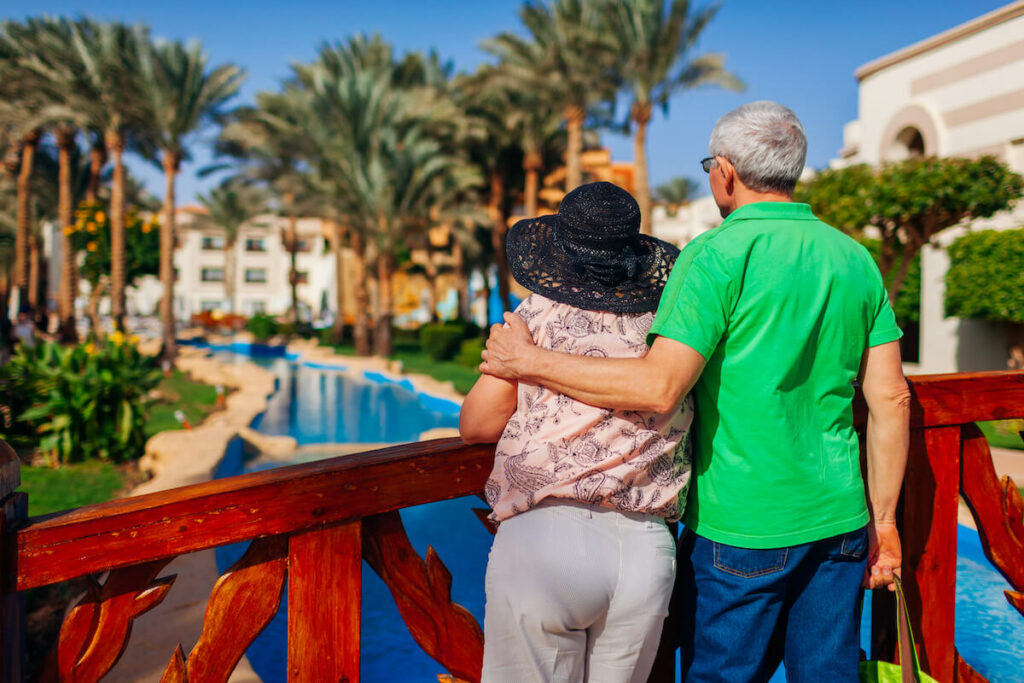 Let's dive into a few sample questions to get you thinking about what you'd like to ask on an assisted living tour.
Care
What kind of training do care partners receive?
What are the levels of care available?
How will you manage my medications?
Activities
What activities do the residents enjoy?
Can I introduce new activities?
Can I leave the community to do things you don't provide?
Food
Who plans the menu?
Can the culinary team provide special diets for allergies and sensitivities?
What time is the meal service?
Community
How does everyone get along with each other?
Where can I go with community transportation?
Can I have visitors?
These are general questions to get you thinking about what's important to you in an assisted living community. Ask friends, family, and doctors if they have concerns about your new home. The tour is your chance to interview us. We want to give you the peace of mind that our team will provide for you.
What sets The Goldton at St. Petersburg apart?
The Goldton at St. Petersburg welcomes you to an elevated senior living experience. Your new home will stand out from other facilities with:
Freedom Dining: We work around your schedule. In addition to daily specials, we offer familiar favorites and healthy alternatives. Enjoy chef-prepared food, served with a smile whenever you want.
The Academy: Learning is a lifelong pursuit. Our activity schedule is not just limited to arts and crafts. Enrich your life with educational seminars and community outings to museums and nature.
SPIRIT Memory Care: For people living with Alzheimer's and other forms of dementia, our secure memory care neighborhood offers a calming environment and brain-enhancing programs. With SPIRIT, we live in the moment and find purpose in every experience.
Our park-like backyard features shuffleboard and gazebos to escape the sunshine. Visit our salon whenever you need a touchup, and stop by the wellness center to work on getting strong. We have plenty of comfortable common areas to socialize with neighbors and stop by the chapel for Sunday service.
Ask Us Anything
Your new home features so many amenities, activities, and services, we can't wait to give you a tour and answer any questions you may have. Contact us today to get the process started.