We are the most attentive and caring service senior living community for assisted living and memory care in St Petersburg, Florida.
Imagine living life in sunny St. Petersburg at The Goldton, an upbeat and vibrant senior living retirement community. We are close to all of the places you may need or wish to visit, such as supermarkets, parks, worship venues, doctor's offices, and local restaurants.
When you join our community as an assisted living resident, you can receive peace of mind knowing our team is ready to help. From medication administration to mobility assistance, friendly associates will be available round-the-clock with the care services you need to live an active and fulfilling lifestyle.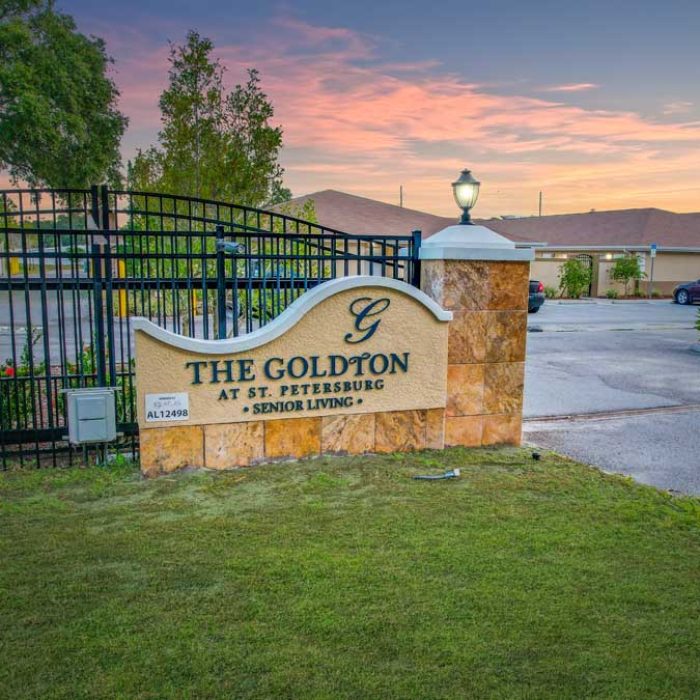 In memory care, individualized attention serves as the foundation of our services. With our specialized SPIRIT programming, memory care residents are given the atmosphere, programs, events, dining options, and caring associates necessary to continue living life vibrantly.
Ready to Explore St. Petersburg?
People come to Florida for the weather – and we have plenty of sun to share! We are conveniently surrounded by many shops, stores, and offices. Need to run some errands or get the grocery shopping done? The Goldton at St. Petersburg is conveniently located near shopping malls, doctor's offices, grocery stores, and postal offices, and we offer a scheduled transportation service for your convenience.
We'd Love to Hear from You