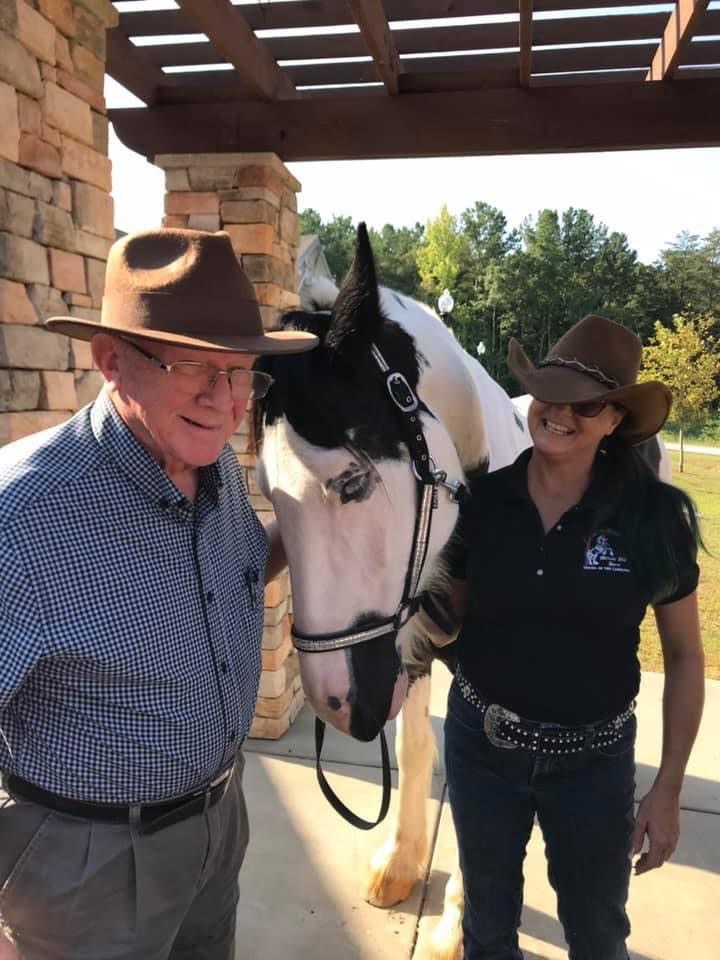 Bill Peacock moved to Spring Park in January 2019 with his wife, Terry. They felt fortunate to find an assisted living community in Travelers Rest, just 10 minutes from their home in Marietta and close to family. Terry passed away in May 2019, but Bill chose to stay where he was comfortable and was enjoying the company of friends, plus good food and care. His door is clearly marked with the peacock.
Bill can be seen talking with friends while enjoying a cup of coffee and making new residents feel welcome. He also shares Bible lessons, mission stories from his many travels, and his lovely voice. He sings in English and in Korean!
Music has always been a part of Bill's life. In fact, he was a music major at Louisiana State University in Baton Rouge, Louisiana—his hometown. He met Terry while at LSU and after they married, he served churches as a minister of music. He went to seminary in New Orleans and moved from music to pastoring churches. In 1969, Bill and Terry moved to South Korea with their three young children to be missionaries. Two years later, they had their fourth child. Bill trained Korean pastors and started new churches in rural areas of Korea for 13 years.
In 1982, the Peacocks moved back to the U.S.—to Virginia—for Bill to work at the Foreign Mission Board, the missionary sending agency for Southern Baptists. His years of work there included trips to more than 60 countries! In addition to mission trips, he and Terry were always active in their local church and enjoyed their family. Bill's hobbies have including fishing, gardening, and woodworking. He even drew the plans and supervised the building of his retirement home in Marietta.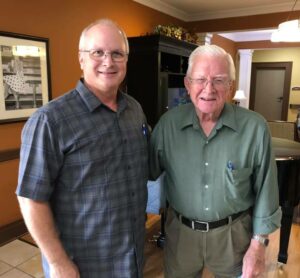 Bill has four children, thirteen grandchildren, and four great grandchildren so far. His most frequent visitors are daughter Tracy and son-in-law Warren, who live in Marietta, and granddaughter Olivia who attends North Greenville University. He also enjoys visits from sons Kevin and Phil and daughter Leslie and their families when they are in town. He also visits "the farm," Tracy and Warren's property where he and Terry built their retirement home and spent many happy years.