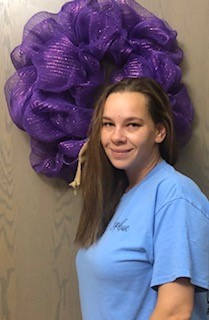 Stephanie was born in Greenville, South Carolina and raised in Berea. She graduated from Berea High in 2010. Stephanie has an 11-year-old daughter named Maddison. In September of last year Stephanie & Corey got married.
She loves spending time with her family at the lake and having nail day with Maddison. Stephanie also enjoys reading murder mysteries. Stephanie loves taking care of the residents and receiving their love in return.
We are so happy to have you here as part of the Spring Park team. Congratulations Stephanie!