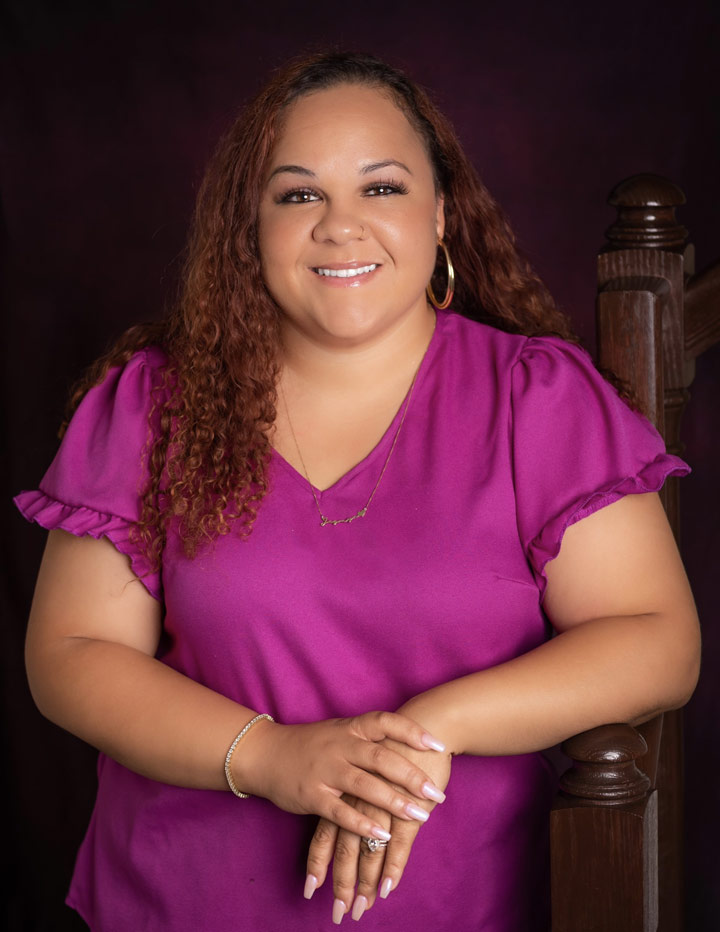 Jazmyn Frazier, RN, MSN, RNC-OB
Jazmyn has been a Registered Nurse for 12 years. She attended the University of South Alabama and has a Master of Science in nursing, concentrating in leadership and management. She is also a certified Inpatient Obstetrics Nurse (RNC-OB). Jazmyn has a true passion for nursing and helping others and loves working with the elderly.
She has been with Kelley Place and Madison Heights for almost 3 years. Jazmyn began her journey with Kelley Place and Madison Heights as the Wellness Director and was promoted to Executive Director. The residents are her top priority. "We treat every resident like family. I take pride in their care and feel so blessed to be a part of this unique and special part of their life. I strive to make it the most enjoyable as possible."
Jazmyn was raised in Enterprise, AL. She enjoys spending time with her husband, their children, and traveling. Jazmyn is committed to her Madison Heights and Kelley Place family and is honored to be a support to the residents and their families.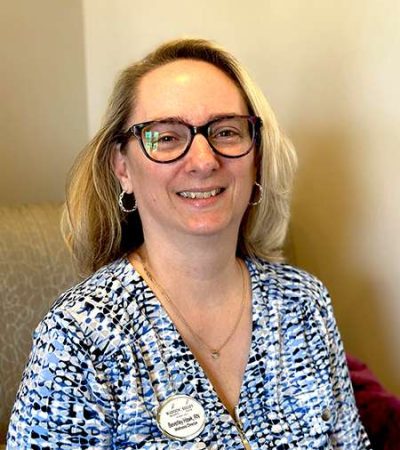 Beverley Hawk was born in England but raised in Chesapeake, Virginia. She has been living in Alabama for almost 11 years now with her husband, Rob. Beverley has two children, three step-children, and six grandchildren! Beverley has been a nurse for 30 years after graduating from Sentara College of Health Sciences and 20 of those years have been spent in long-term care communities. Beverley chose to pursue nursing because she loves helping people and providing life-saving care. She is passionate about working with seniors specifically because she believes in helping them through this phase of life with joy, dignity, and respect. Beverley is excited to be the newest part of our Madison Heights and Kelley Place family!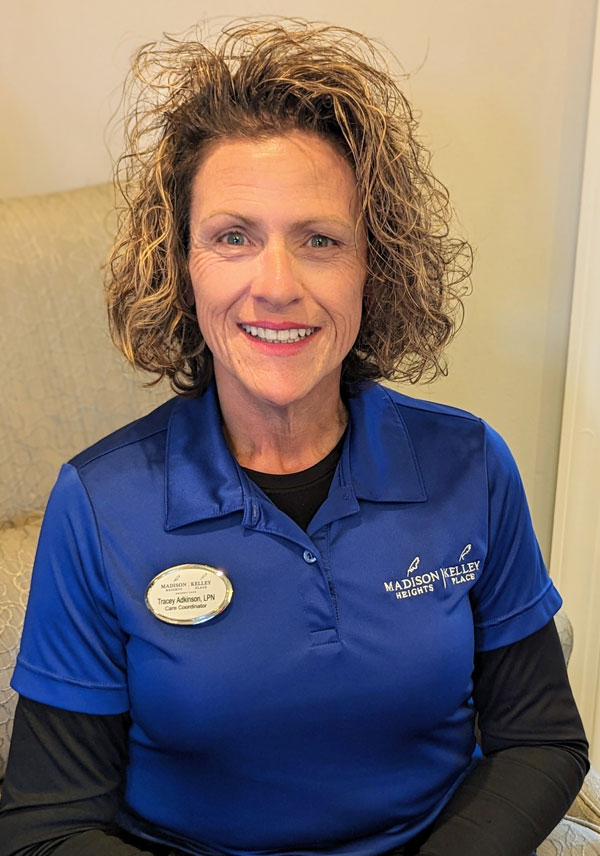 Tracey is the resident care coordinator for both Madison Heights and Kelley Place communities. She has been a nurse for 30 years. Tracey had a very special relationship with her grandmother who unfortunately passed away while Tracey was in high school and her passion to care for seniors grew from there. Tracey's friend suggested they go to nursing school together and they ventured into nursing school at Wallace in Ft. Rucker, AL.
She enjoys working with the elderly and truly has an upbeat personality that brings smiles to their faces daily. She loves working with the residents at Madison Heights and Kelley Place and trats everyone like her family. She was born and raised here in New Brockton, AL and as two amazing children (Briana & Bradley) who are currently in college. Go Tigers!! and Go Trojans!! Tracey enjoys being outside in her yard and remodeling her home in her spare time.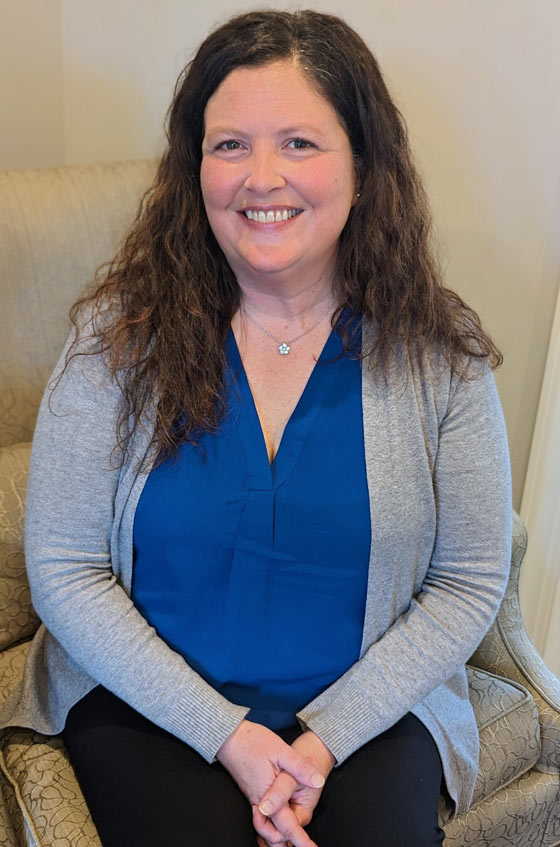 Jenna has been a Registered Nurse for 15 years, completing her nursing degree and her first stint as a nurse right here in Enterprise before taking time off to raise her children and travel the world via her husband's military career.
The family returned to Enterprise in 2021 and set down roots in anticipation of her husband's military retirement. Jenna takes pride in her patients and is excited to truly make a different in the lives of residents and their families.
Jenna was raised in Northwest Ohio and is a proud graduate of The Ohio State University with a degree in Psychology. She has been married to her husband, Josh, for 20 years and they have four children. Jenna enjoys attending her childrens' sporting events, traveling, and keeping up with her Wordle streak.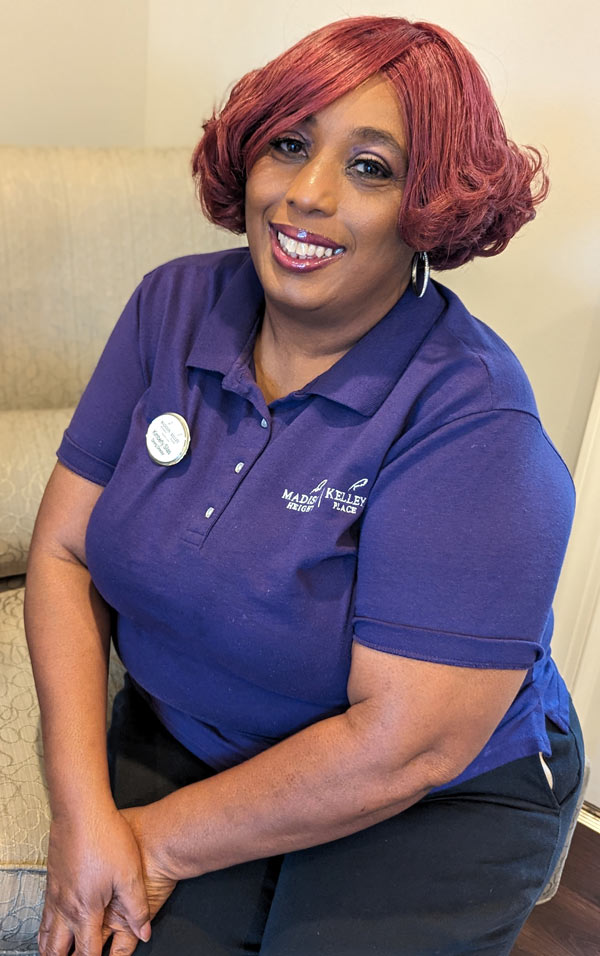 Chef Kim began a love for cooking at the age of 10 years old. Her passion for cooking came from her mother. She learned everything about measuring and preparing the right amount of food by watching and helping her mom cook.
Chef Kim took those lessons learned with her in 2014 to Truffles & Trifles Culinary School in Orlando, Florida to further her education in cooking. Later, Kim was hired at Captain D's restaurant in Eufaula, Alabama as a manager. There she received her Food Safety Manager's License with a score of 90%.

In 2016, chef Kim went on to open her first restaurant in Enterprise, Alabama called "Cams Soul Food". Years later in May of 2022, Kim opened her second soul food restaurant in Daleville, Alabama, "Windell's Kitchen" named after her mother. Kim fell in love with the atmosphere of cooking and the camaraderie of those who worked with her in the kitchen.

Chef Kim started cooking for Madison Heights and Kelley Place Senior Living Facility in October of 2022. Since then, she has expanded her knowledge and training in therapeutic diets and the nutritional needs for the elderly. Chef Kim was promoted to Dining Director in August 2023, where she is thriving and continuing her love of cooking for the residents.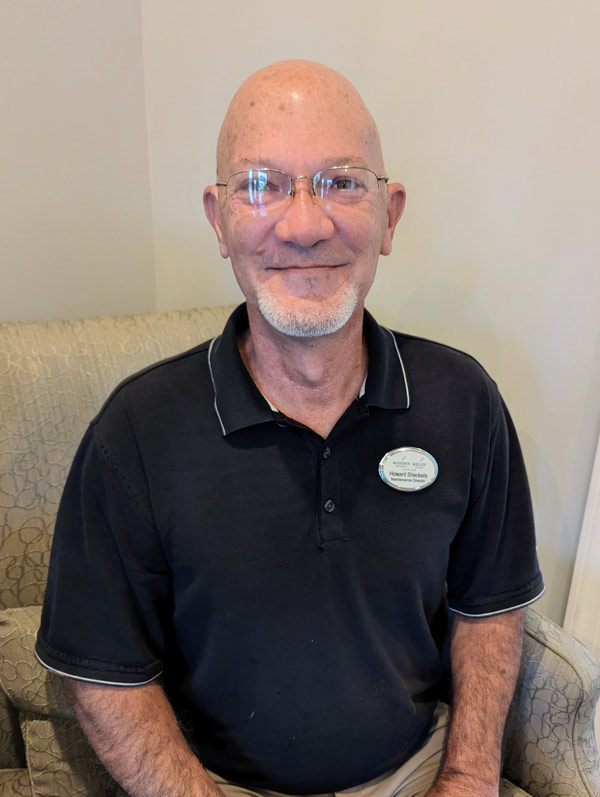 Howard has over 10 years' experience in facility maintenance and operation. Mr. Sheckells began serving in Madison Heights and Kelley Place in 2022 where he has utilized his knowledge in maintenance management to include grounds maintenance, disaster preparedness, maintenance engineering, safety management, and state and federal compliance standards.
He ensures our communities serve the needs of the residents, staff members, and clients ensuring maximum standards are upheld. Howard provides unwavering love for his residents' care and fellow co-workers. He enjoys hunting in his spare time and Georgia Bulldogs football!