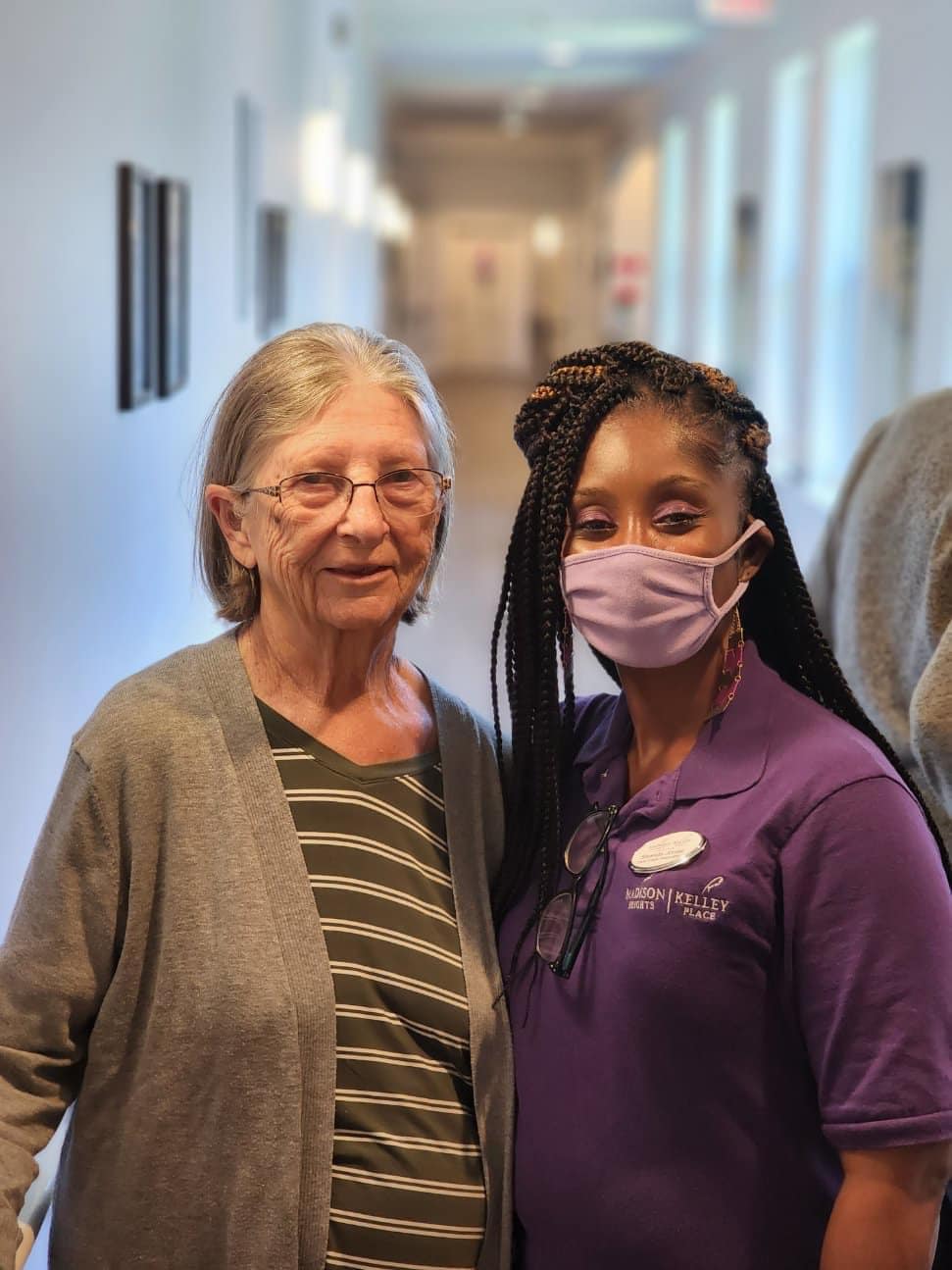 She is short in stature but has a BIG HEART! She is always "on the go" making sure our residents are taken care of….she has been with MHKP almost two years and is truly one of the BEST parts of the community! Her personality SHINES and the residents feel it! You never see Lashanda have a bad day!
"The best part of my day at MHKP is the sweet compliments and the love given by the residents. It lets me know how much they appreciate all I do for them."
When Lashanda isn't caring for our residents she enjoys swimming, shopping, and baking! She is a proud member of ASPCA and would give ALL dogs a good home if she could!
Thank you so much for everything you do for our amazing residents at MHKP and making our community phenomenal!