Assisted Living Resident of the Month
Ernest was born in Savannah in 1926. He graduated from Savannah High School. Ernest joined the Navy and went through basic training. He was medically discharged shortly thereafter. He then joined the Air Force and fought in the Korean War.
He was happily married to the late Merle for 64 years. To this union they had 3 children Corley, Ernie Jr, and Emily. Ernest is "Papa" to 8 wonderful grandchildren who light up his world. Ernest was a master machinist who worked at GAF and Georgia Ports Authority.
After his retirement from the Ports, Ernest continued working with his hands. He completely renovated apartments in downtown Savannah and helped to build the back room at Tubby's in Thunderbolt.
Ernest loves being outside. You could find him almost everyday out in the yard doing what he loved – raking! Ernest's cool, calm, and caring spirit is just what we needed within the community. Thank you, Ernest!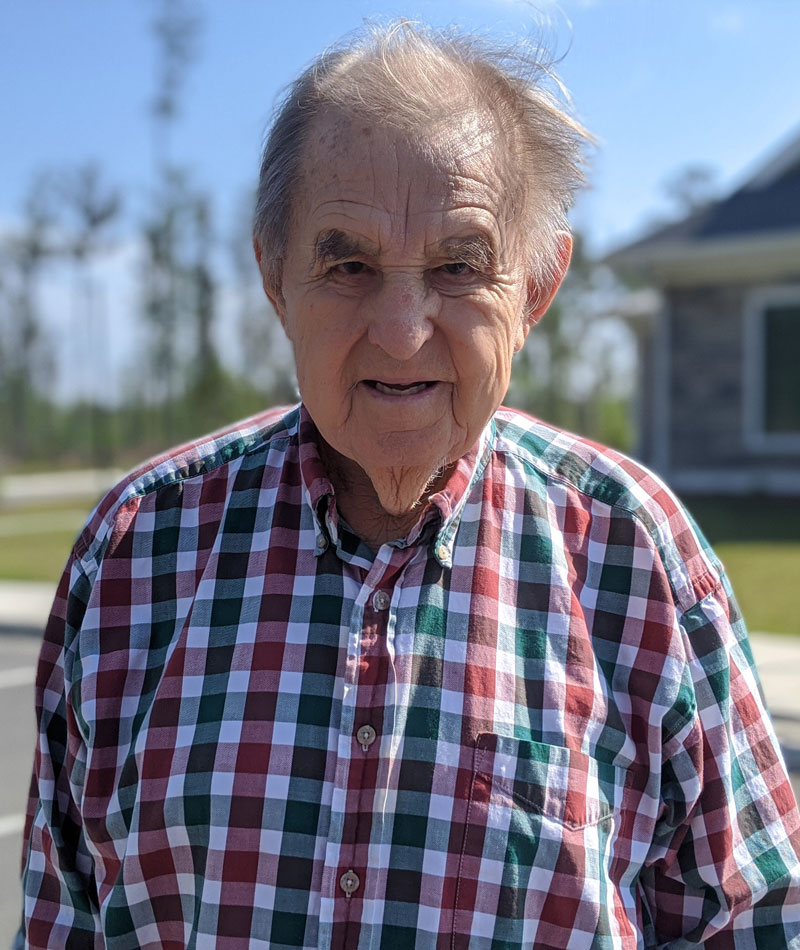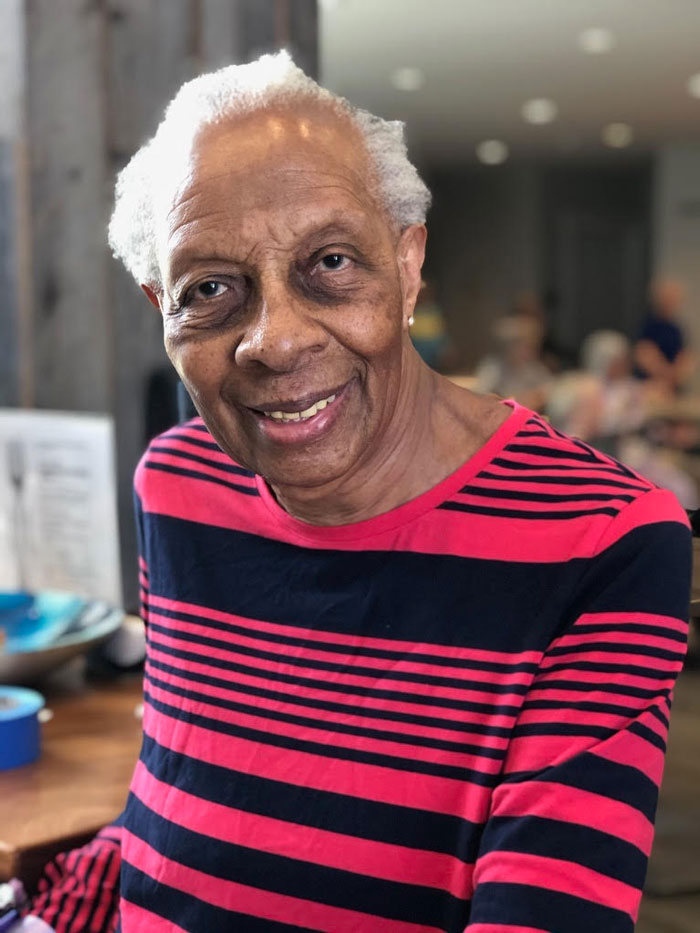 Gladys is one of a kind. She was born in Brooklyn, New York and has been married to the love of her life, Louis, since 1951. They have three beautiful children; Laurel, Alexander and Karen. She also has some grandchildren as well; Danielle and Lawrence the 3rd. She spent her years as a Junior High School Teacher for Special Needs Children until she retired.
Her favorite past time is going on cruises with her family and friends. Gladys was one of our first residents to move into our community when we opened our doors in 2018. Her friendly personality and love for anyone and everyone is what makes her so special to us. In the words of Gladys when it comes to being resident of the month… "you gotta own it." We love you Gladys!
Eileen was born in New York City in 1938. She was happily married to the late Joseph for 49 years, and together they raised two children Ann Marie and Michael. 
Growing up Eileen enjoyed playing basketball, hiking, spending her summers on a vineyard and babysitting. Her senior year in high school she was recruited by the CIA. She attended Ridgewood Business College for secretarial services and after completing the program moved to Washington, DC. When the children were in high school, Eileen returned to work as a paralegal. She loves being helpful, walking, dogs and children, and she is very active in her church. Eileen even enjoys starting her day with a cup of coffee while reading the newspaper.
Eileen's helpful and considerate spirit is just the right touch needed here within the community. Thank you, Eileen!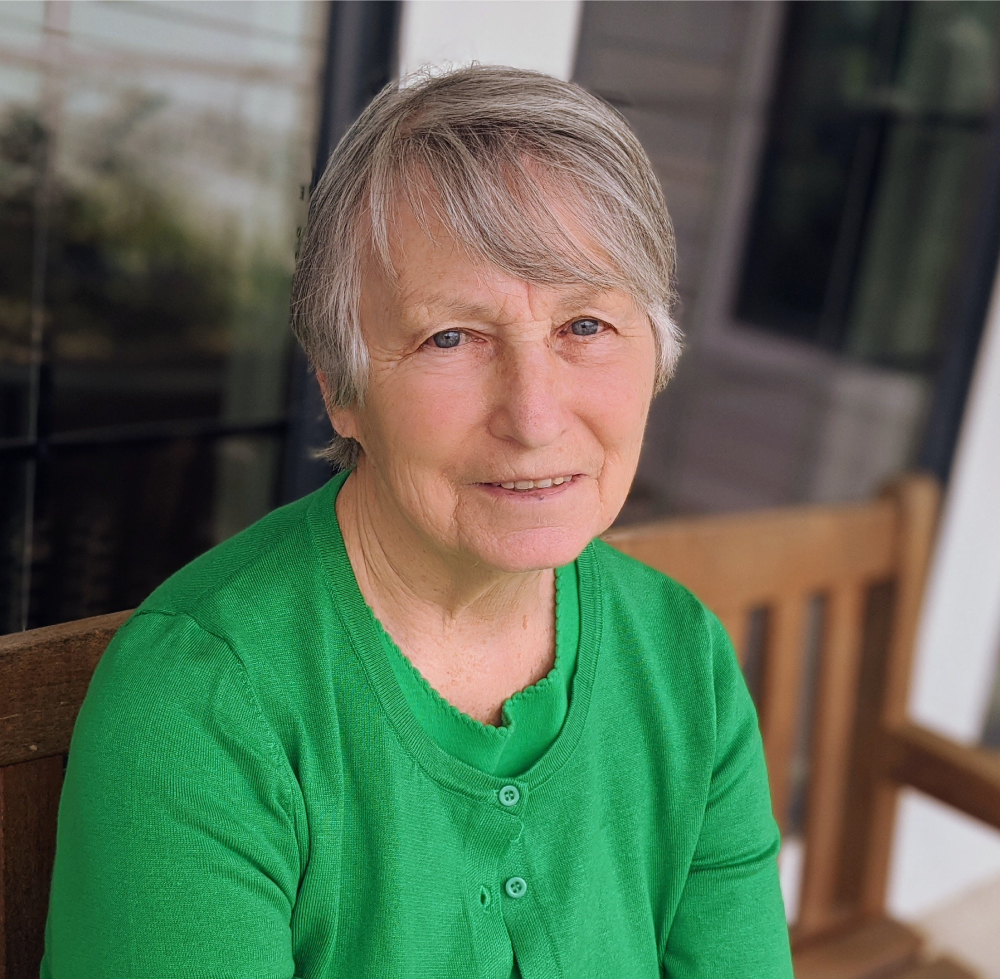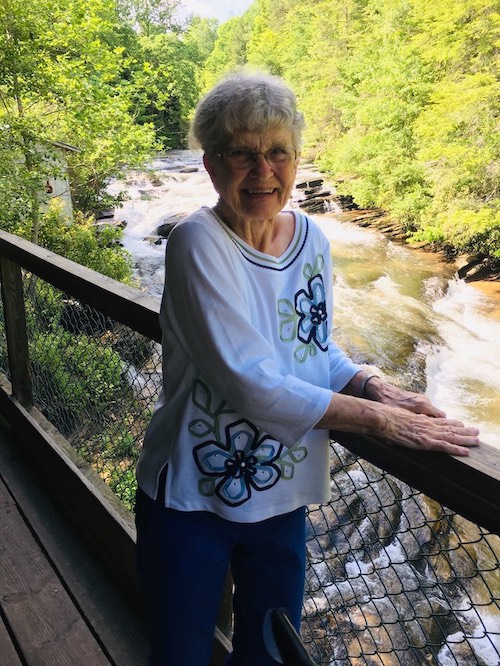 Linda was born in Ports Smith Virginia at Norfolk Hospital. She knew from an early age she was destined to be a nurse. Linda attended Emory where she met her husband, a minister named Bill, they were marred for almost 55 years. They had three wonderful children, Melissa, Mary Elizabeth, and Robert (Rob as she likes to call him). Her daughter has an interesting story behind her name, "She always told herself she would never name any of her children anything biblical. Here comes Mary Elizabeth. She chose the most biblical names for her and didn't even realize until she was halfway home from the hospital and nothing could be done about it."
After becoming a nurse, she decided to get her PhD in nursing so she could teach. She taught Nursing at USC Aiken for 20+ years. She was also an advisor for the Student Nursing Association for her local chapter. The couple moved all over the southeast during their marriage, and finally settled their roots in the Savannah area to be closer to her children.
She has five beautiful grandchildren. Hank, Rachel, Austin, and the twins Hannah and Brooke. Her favorite past time when she finally retired was jet skiing. She lived on a lake and enjoyed early morning rides.
Linda's loving and caring personality shines through at Legacy. We love you Ms. Linda!
Memory Care Resident of the Month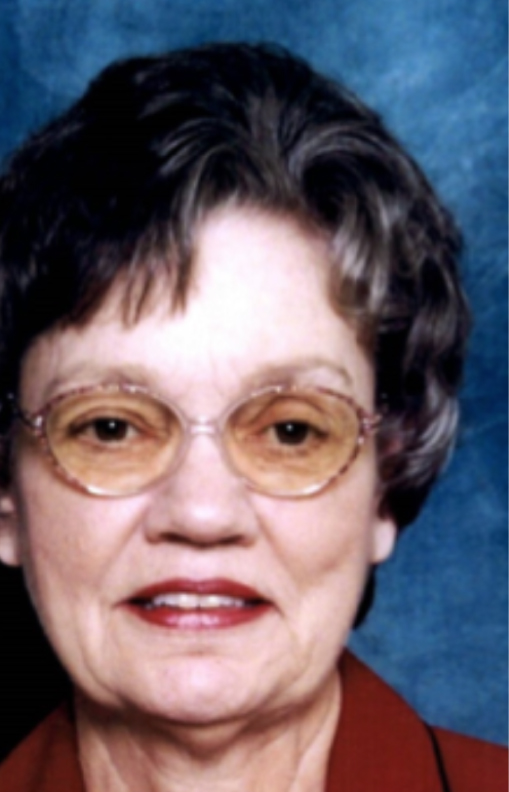 Margaret was born in Sandersville, GA. She was the youngest child of Mr. & Mrs. Roger Ivey, and she had three siblings, two sisters and a brother. Margaret is approaching 84 years of age. She continues to be a vibrant woman considering she has Alzheimer's. She is a two-time cancer survivor, who as a child had to totally relearn how to function and walk from having rheumatic fever. She is a devout Christian, which has always exemplified her love for God. 
Margaret married the love of her life, Lee Roy. They were married for almost 60 years until the passing of Lee Roy on March 1, 2017. Margaret and Lee Roy had four kids in the first 5 years of their marriage. There were 3 girls and 1 boy. Of the 3 girls, a set of twins was born. Their names were Karen and Sharon. The other daughter was named Debbie, and the son, Lee. Margaret and Lee Roy had 6 grandkids, with each of their children having two children. They also have 7 great grandchildren.
Margaret worked for Thiele Kaolin Company in Sandersville, GA for 20 years as a Sales Team Support Person. Margaret's favorite pastimes prior to Alzheimer's were gardening, walking, water aerobics, playing cards, and traveling with her husband Lee Roy.
Thank you, Margaret for being a ray of sunshine in our community. That is why you are our June Resident of the Month!
Ms. Florine was born in Bryan County in 1923. She was the third of five children, of which she is the only survivor. In 1941, Ms. Flo married and moved with her husband to Savannah, Ga. She has three children, James, Sandra, and Paulette. She is a grandmother of two, Kristen & Justin, and a great grandmother of four, Emma Grace, Isabella Scotty, and Sophia. Her family is the light of her life.
Ms. Florine was a homemaker, she loved to cook and bake pies, cakes, and a number of other desserts. She would prepare a table full of food for everyone and was known as one of the best cooks in the world. Another love of Ms. Flo's was growing flowers. She would plant and tend to every flower imaginable and knew how to care for them all.
Mrs. Florine's big heart and caring spirit inspires and brings joy to everyone in the community. Thank you, Ms. Florine!