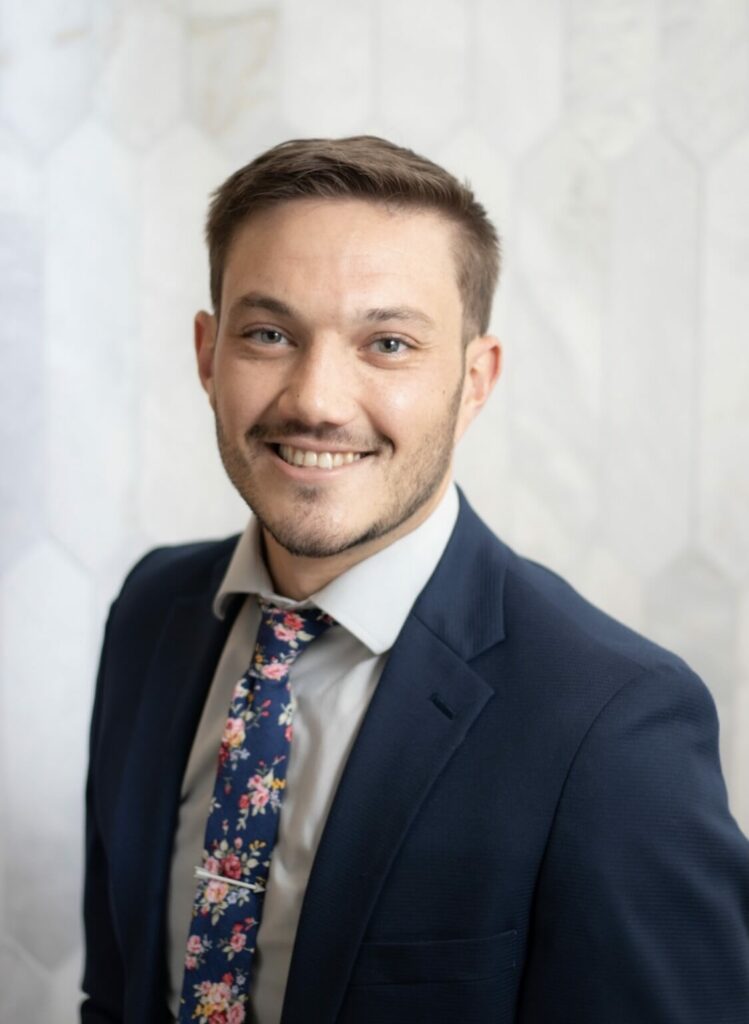 Interim Executive Director
Adam has been in the senior living industry for over 10 years, working to change the way people view that chapter in their lives. He started as a dietary aid before becoming a certified nursing assistant in a nursing home while pursuing his degree in Gerontology Long-Term Care Administration from the University of Northern Iowa.
After graduating college, Adam relocated to Tampa, Florida, where he continued to excel in senior living through multiple roles. Continuing to embrace all aspects of the industry, Adam moved again to the Atlanta metro area, where he currently resides. In his current position, Adam appreciates the opportunity to work side-by-side with various communities and their teams of all sizes serving different markets in several areas of the Southeast.
When Adam isn't working at a community, he enjoys traveling, cooking, playing softball, spending time with his family and friends, exploring new restaurants, hiking in the mountains, and relaxing by the pool or on the beach.
Director of Sales & Marketing
Kim is thrilled to be the newest addition to the Legacy team. She moved to Bluffton, SC two years ago  from Delaware, bringing over 10 years of experience in the senior market. She started her career as an activities coordinator for a local senior center. From there she moved on to senior living communities starting as a Memory Care Director then moved on to the sales and marketing side of the business. She was a natural fit for the sales and marketing side as it is her passion to help seniors and their families find their new homes. She wants our seniors to know that living in a community is a wonderful experience and enables them to have a happier, healthier, safer lifestyle.
Kim has been married to her husband Joe for 24 years. They have a son who works in healthcare as an EMT and is furthering his education in the medical field. They also have a seven-year-old dog named Dakota that was rescued from the SPCA. She has quite the personality and keeps the Perna household on their toes.
When Kim has down time she enjoys cooking, going to wine tastings, and enjoying time on the beach, whether it be walking or soaking in the beautiful scenery. From growing up in Maryland, she has developed a huge love for steamed crabs. Hot or cold, breakfast, lunch or dinner she will take them. She's only a phone call away.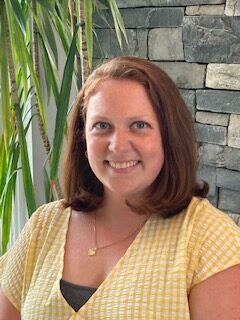 Emily was born and raised in Fairfield County, Connecticut. She graduated with a Bachelor's Degree in Psychology from Manhattanville College in 2017. Emily decided to professionally explore her lifelong gravitational pull towards caregiving by obtaining her CNA license in 2016. She worked in Assisted Living and Skilling Nursing settings, but it wasn't until she landed a job in Memory Care that she discovered her true passion. Her innate understanding of dementia and love of her residents was apparent enough to get her recruited  into their Life Enrichment Department, and Emily hasn't looked back since. 
Emily believes in the immeasurable healing power of laugher and joy, and is committed to bringing that energy to her residents during this emotional chapter of their lives. 
Emily and her husband, Michael, came to Savannah on a road trip in 2017 and had dreamed of moving here ever since – finally settling into the city in June 2022 with their new baby, Conrad, as well as their dog, cat, and turtle. In her downtime, Emily enjoys painting, cooking, listening to music and spending time in the garden. 
April was born in Valdosta, Georgia and raised in Wetumpka, Alabama. She moved to Savannah, Georgia in 2000 with her two children Preston and Whitney. April is an honors graduate from Savannah Technical College where she earned her Associate degree in accounting. April also attended Chattahoochee Valley State Community College in Phenix City, Alabama where she earned a certificate in office administration before moving to Savannah. April comes from various experiences in many industries veterinarian, newspaper, and interior design to name a few where she has continued to use her skills in accounting, office management, and organization. April believes that all people should be treated equally and with respect. In her spare time, she loves to paint, spend time with her family, play with her five Chihuahuas (Maeson, Flower, Bambi, Oreo and Nutmeg), and explore nature. April is looking forward to her new position to ensure all residents, staff, and our facility are cared for here at Legacy of Savannah Quarters.
Director of Health and Wellness
Shanta Hayward is a native of Savannah who has dedicated her entire adult life to the care of others. Her journey began in high school when she worked as a caregiver as part of a work-study program through her school. During that time she became a CNA. Realizing this was her calling she continued to work in the field while pursuing her nursing degree.
Shanta brings a broad range of experience to Legacy's Director of Wellness position having worked in senior care, clinical settings, and most recently in the compliance office of Effingham Hospital during her 26-year career.
She is a passionate advocate for her residents. "Our residents have worked hard all their lives and they deserve to be taken care of and respected. Everything we do is about what is best for the residents. I believe that whole-heartedly and expect the same thing from the staff."
When she isn't at Legacy, Shanta enjoys spending time with and taking care of her granddaughter. "It gives me such joy when she asks to stay with me or if I can pick her up from school."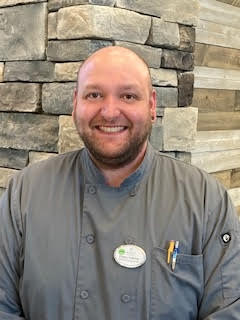 Director of Dining Services
Greg joined the Legacy team as Director of Dining Services in January 2022. Throughout his career, he has worked in many restaurants, from fast food to fine dining and everything in between. From an early age he learned that he loved to cook and experiment with different food tastes and cultures. 
He is a graduate of Jamestown Business College with an associates degree in Hospitality Management, and recently obtained his CDM/CFPP (Certified Dietary Manager/Certified Food Protection Professional) license from the University of North Dakota.
Greg moved to Savannah in 2015, where he had been the Dietary Manager at Riverview Health and Rehabilitation in the years prior. He really enjoyed the time he got to spend talking with the residents, finding out their food preferences, likes, and dislikes, occasionally showing them new recipes, and doing live cooking demos. He loves to share his passion for food with everyone. 
Resident Care Coordinator
April is a native Georgian but was raised in Long Island, NY. After suffering a car accident at 19 she required various home health care and quickly developed an appreciation for the medical profession. She received her C.N.A. and over the last 20 years has found her passion to be in eldercare.
She joined the legacy family in late 2019 as a caregiver and received her Med Tech certification shortly thereafter. April enjoys the beach, reading, baseball, and spending time with her husband and children.
"To care for those who once cared for us is the highest honors" – Tia Walker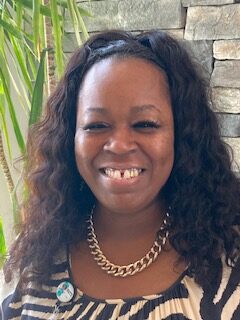 Resident Care Coordinator
Melissa was born and raised in Ft. Lauderdale, Florida. She gave her life to Christ in 1998. At the time, she was under the leadership of Pastor Doyle P. Scott of New Beginnings Church of God. There she taught Youth Sunday school. Later, she served under the Leadership of Pastor James Brown as a Youth Leader, Board Member, Women's Ministry, and Evangelism team. 
In 2015, she joined Janesville Baptist Church alongside her husband, to work in ministry for the Glory of God. She has been a member of Janesville Baptist Church for eight years.
She loves reaching the lost and praying for the sick and has a passion to help feed the homeless and reach the hopeless. She has been working in the medical field for over 20 years. She is currently pursuing her nursing certification at Savannah Technical College.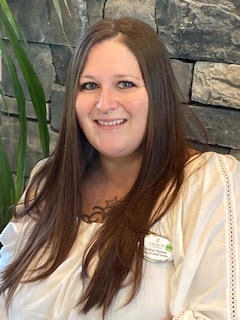 Assisted Living Lifestyle Coordinator
Alisha Higbee was born and raised in Indiana. She attended Greenwood Community Schools then earned an associate degree in childhood development from Ivy Tech Community College. During her career, she has held positions in both childcare and eldercare; for the past 10 years, her focus has been on eldercare, which she prefers. She has experience in home care, private care, and facility care, filling various roles.
Alisha moved to Georgia in October of 2021 due to her husband's new position in Garden City. She has enjoyed the friendly and compassionate atmosphere at Legacy at Savannah Quarters. When she is not putting smiles on the faces of the residents, she enjoys spending time with her husband of 13 years, Stephan, and her two sons, Sawyer and Aksyl. Crafting, cooking, and organizing are her favorite pastimes.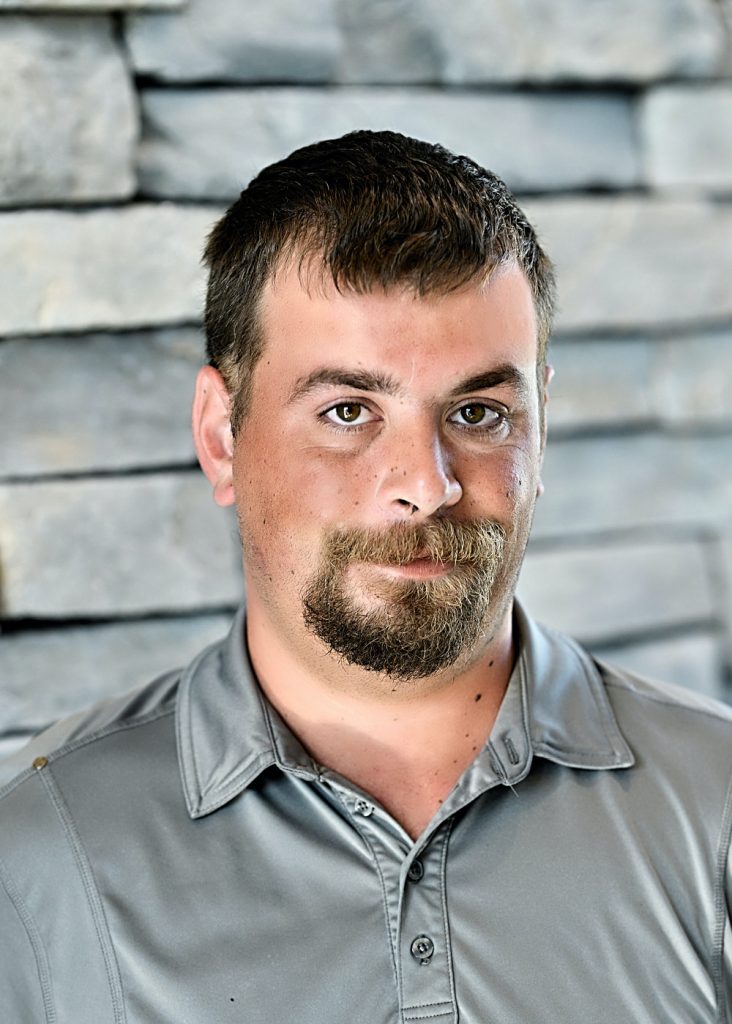 Mitch Spence has been the Maintenance Director since June 2018 and has worked in senior living communities for six years. He was born and raised in and around Savannah. He moved to Tallahassee, FL for a few years after high school where he started in his first assisted living facility. When he isn't working, he likes to spend time with his wife and children. He also likes to go hunting and fishing.