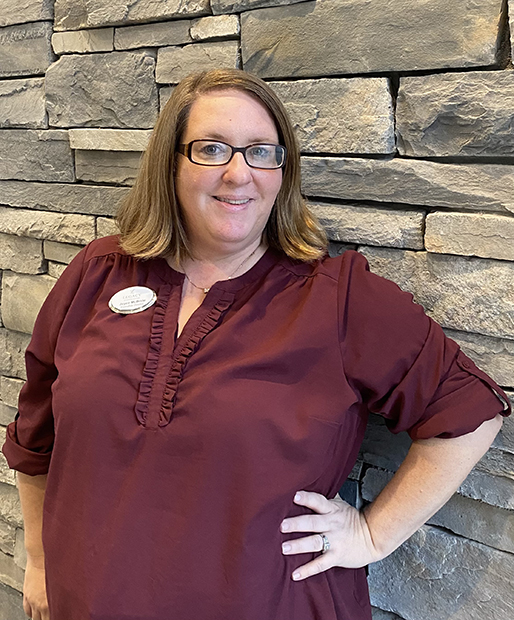 Joyce McBride has been in Senior Living and Healthcare since 2011. Before finding her passion working with senior adults, she worked in Hospitality Sales and Marketing. Also being a people person, Joyce strives to make every day a reason to smile and an opportunity to be of service. In addition to being the new Executive Director at Legacy ay Savannah Quarters, she also is the Community Educator and Support Group facilitator for the Alzheimer's Association and an Ambassador for "Bridge the Gap" Senior Programs.
When not working, Joyce enjoys spending time with her handsome husband, two daughters, one son (recent Marine Corp grad! ) and one red headed grandson, and 2 fur baby pups!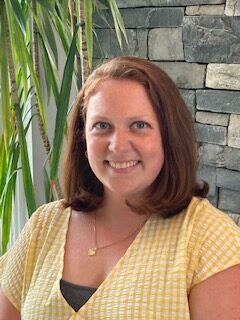 Emily was born and raised in Fairfield County, Connecticut. She graduated with a Bachelor's Degree in Psychology from Manhattanville College in 2017. Emily decided to professionally explore her lifelong gravitational pull towards caregiving by obtaining her CNA license in 2016. She worked in Assisted Living and Skilling Nursing settings, but it wasn't until she landed a job in Memory Care that she discovered her true passion. Her innate understanding of dementia and love of her residents was apparent enough to get her recruited  into their Life Enrichment Department, and Emily hasn't looked back since. 
Emily believes in the immeasurable healing power of laugher and joy, and is committed to bringing that energy to her residents during this emotional chapter of their lives. 
Emily and her husband, Michael, came to Savannah on a road trip in 2017 and had dreamed of moving here ever since – finally settling into the city in June 2022 with their new baby, Conrad, as well as their dog, cat, and turtle. In her downtime, Emily enjoys painting, cooking, listening to music and spending time in the garden.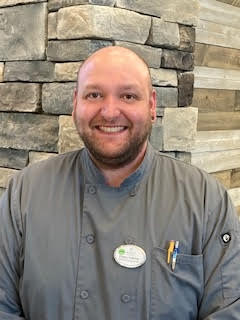 Director of Dining Services
Greg joined the Legacy team as Director of Dining Services in January 2022. Throughout his career, he has worked in many restaurants, from fast food to fine dining and everything in between. From an early age he learned that he loved to cook and experiment with different food tastes and cultures. 
He is a graduate of Jamestown Business College with an associates degree in Hospitality Management, and recently obtained his CDM/CFPP (Certified Dietary Manager/Certified Food Protection Professional) license from the University of North Dakota.
Greg moved to Savannah in 2015, where he had been the Dietary Manager at Riverview Health and Rehabilitation in the years prior. He really enjoyed the time he got to spend talking with the residents, finding out their food preferences, likes, and dislikes, occasionally showing them new recipes, and doing live cooking demos. He loves to share his passion for food with everyone.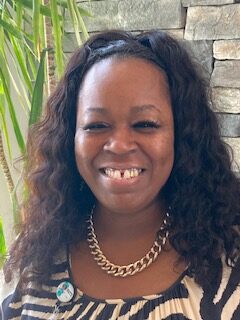 Resident Care Coordinator
Melissa was born and raised in Ft. Lauderdale, Florida. She gave her life to Christ in 1998. At the time, she was under the leadership of Pastor Doyle P. Scott of New Beginnings Church of God. There she taught Youth Sunday school. Later, she served under the Leadership of Pastor James Brown as a Youth Leader, Board Member, Women's Ministry, and Evangelism team. 
In 2015, she joined Janesville Baptist Church alongside her husband, to work in ministry for the Glory of God. She has been a member of Janesville Baptist Church for eight years.
She loves reaching the lost and praying for the sick and has a passion to help feed the homeless and reach the hopeless. She has been working in the medical field for over 20 years. She is currently pursuing her nursing certification at Savannah Technical College.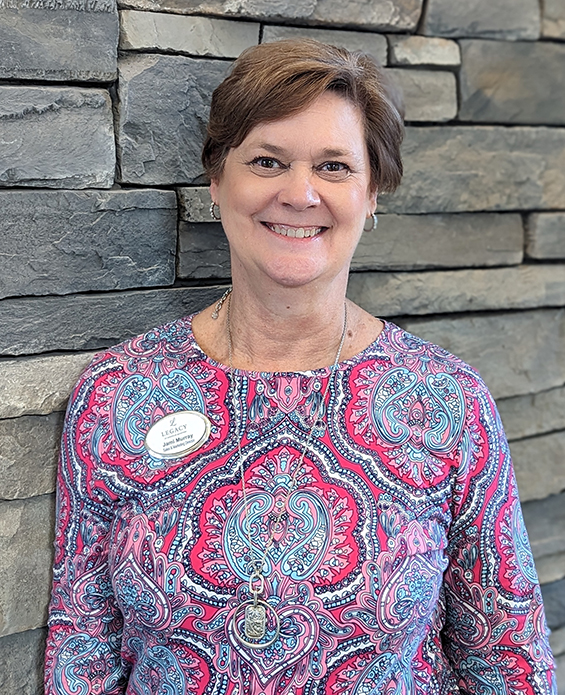 Sales & Marketing Director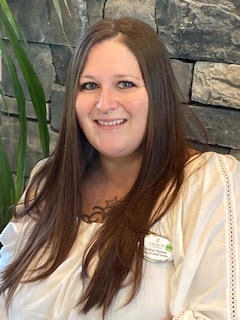 Assisted Living Lifestyle Coordinator
Alisha Higbee was born and raised in Indiana. She attended Greenwood Community Schools then earned an associate degree in childhood development from Ivy Tech Community College. During her career, she has held positions in both childcare and eldercare; for the past 10 years, her focus has been on eldercare, which she prefers. She has experience in home care, private care, and facility care, filling various roles.
Alisha moved to Georgia in October of 2021 due to her husband's new position in Garden City. She has enjoyed the friendly and compassionate atmosphere at Legacy at Savannah Quarters. When she is not putting smiles on the faces of the residents, she enjoys spending time with her husband of 13 years, Stephan, and her two sons, Sawyer and Aksyl. Crafting, cooking, and organizing are her favorite pastimes.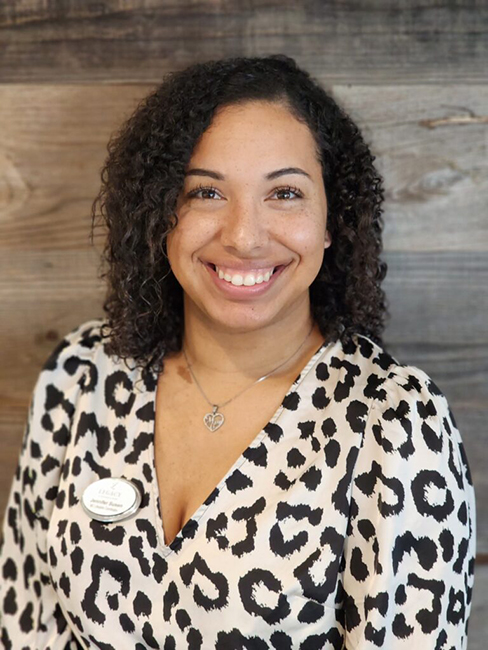 Memory Care Lifestyle Coordinator
Jennifer was born in Vorhees, New Jersey, but later around the age of 11 she moved down to Savannah, Georgia where she has spent all of her adult life. She graduated high school from South Effingham High. After graduating Jennifer and her mother started a local Savannah cleaning company that they owned and operated for 10 years. Later, in 2019 Jennifer attended Ogeechee Tech for Mortuary Science but is looking to change her field of study to Nursing.
She came on board to our team as a caregiver in May of 2022 . Later, in October Jennifer got a promotion to be our memory care lifestyle coordinator . She has found a true passion and joy with our residents here.
Outside of Legacy Jennifer enjoys trying new foods, decorating her house, listening to music, traveling, going to church, and drinking a lot of coffee. One of her biggest prides she has is being a mother to four handsome boys Isaiah, Houston, Maveryck, and Kamden.