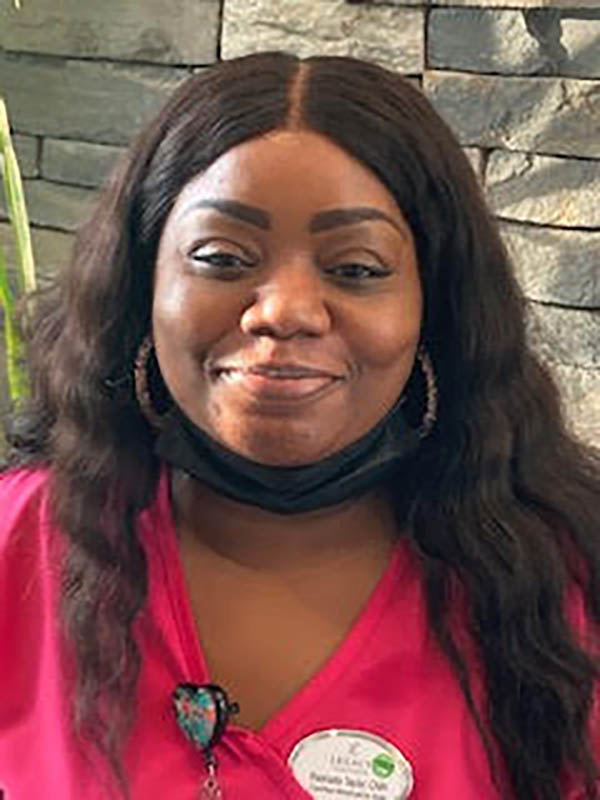 Legacy Savannah Quarters is proud to announce our April Associate of the month.
Rashada Taylor has been in the nursing field for 22 years now, mostly specializing in geriatric care.
"I've had several jobs in the Savannah area over the years, but I really enjoy my current position as a Med Tech here at Legacy," she said. "The residents here are very welcoming and caring towards the care staff so it's very easy to feel appreciated no matter how big or small the task. You truly know that you are making a difference in their lives by providing the best care possible."
This is Rashada's second time being recognized for her stellar performance having been the Associate of the month last summer.
"I feel like I know my job even better. We have been diving deeper into the details. There is more accountability now that we are fully in the Point Click Care system. It makes it easier in some ways, but you have to be more familiar with your residents and their meds."
In her spare time Rashada enjoys spending quality time with family and friends, traveling when possible and online shopping. In the future she hopes to continue my education in the medical field.
"I want to be able to share my compassion and health care experience with patients from different walks of life across the states."