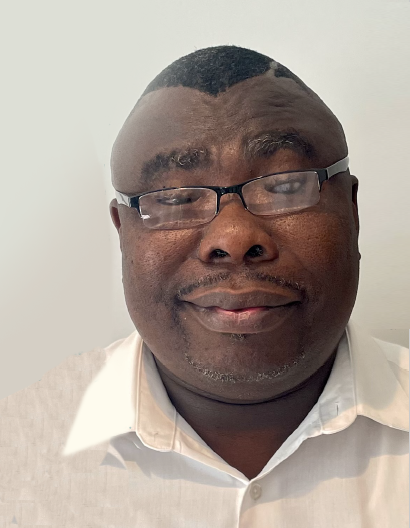 David is originally from Lagos, Nigeria and moved to the U.S. in 2015 for a better life with his Wife Stephanie, 2 sons, & his daughter. Growing up, David developed a strong sense of compassion from taking care of his Grandmother. A that time, he already knew that he was called by God to become a Pastor, but he felt that caregiving aligned with that mission & so he continued on, working the night shit so that he can fulill his duties as a Pastor during the day. David got his first job as a caregiver years ago just after moving to the U.S. and has been a Pastor for 21 years- he currently preaches at
Breakingforth Church in Savannah.
David's favorite part about Legacy is the teamwork and family atmosphere. He says that he always feels so much love when he is at Legacy, and that is what makes the team so successful in caring for our residents. David takes a lot of pride in his role and says it is important to him to be an ambassador to Legacy everywhere he goes. His motto is that even though working hard and always doing the right thing might be challenging or some, it ultimately will pay off for yourself and the people you are serving. When David is not at Legacy he enjoys listening to Gospel music and sermons, taking walks, writing books, and praying for others.