Congratulations, Nikki; on Winning The Faye Gilbert Award for Associate of the Year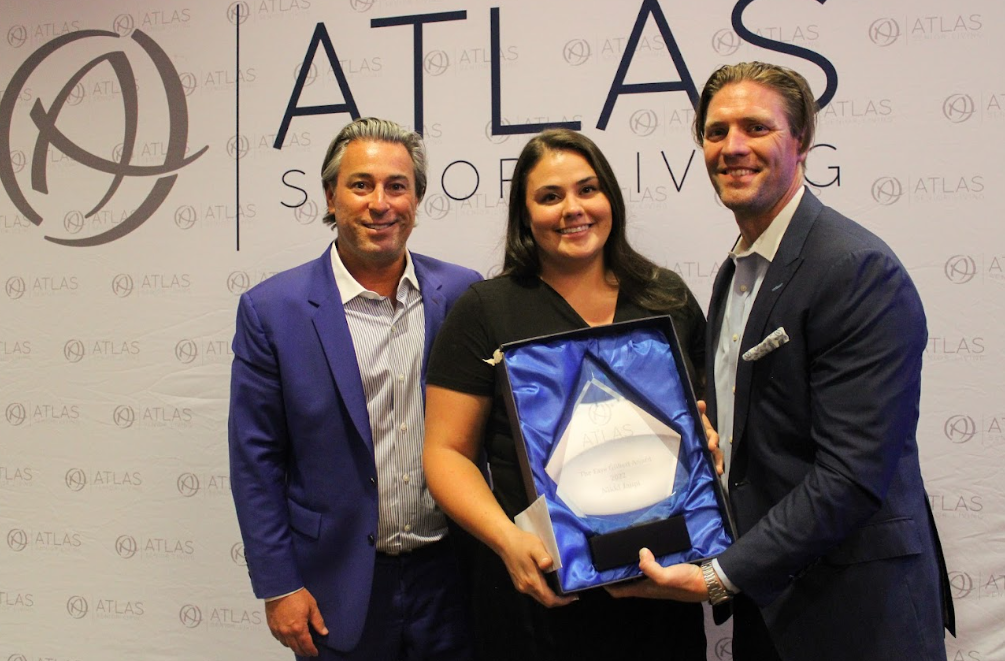 It's rare to have a team member that EVERYONE loves and can always count on. Her creative energy has been displayed throughout the community, from simple but elegant flyers and documents to building an Atlas Accolades Bucks storefront and many memory care community adornments, including a full-scale life-size holiday fireplace and mantle hand built with working fire-like lights!
When Nikki was told that she was nominated for her community, she was so humbled, but yet- said "WHY ME"? She even offered other names of team members to nominate! Because Nikki doesn't even realize what an impact she has made on our community and residents.
 "Overall, her attention to detail, humbleness and how she makes us all feel is a gold star quality.  We are blessed and honored to have Nikki as a huge part of our resident's journey. Even before I joined the Legacy team and had made visits to the community, I knew she was special and a gem"!
Congratulations, Nikki! Keep shining and making the lives of those around you sweeter!