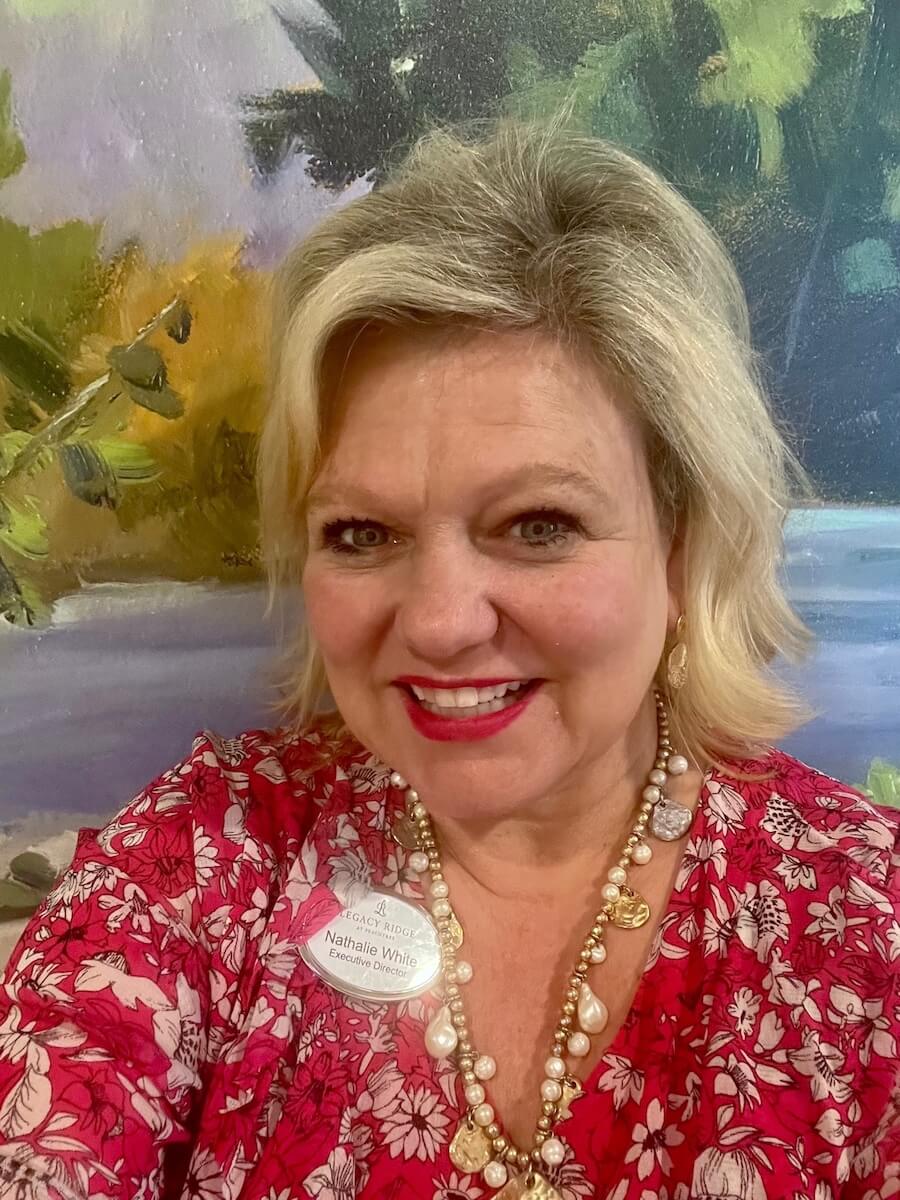 Nathalie is originally from Bergen County New Jersey and later moved to Baltimore Maryland where she worked for over 15 years with Marriott hotels in sales and operations. When she moved to Georgia she began volunteering on the weekends as a concierge at a senior living community and was later promoted to sales manager. She has also worked in hospice and took care of her aging mother who later moved into a local assisted living community. It was in this same community years later she started a position as an Executive Director, and it was an honor to her mother.
Her passion is the service and happiness of the seniors she serves for the past 18 years. When she is not at work, you will find her at church volunteering as a lector and spending time with her two teenage children. She has lived in Peachtree City for the past 20 years.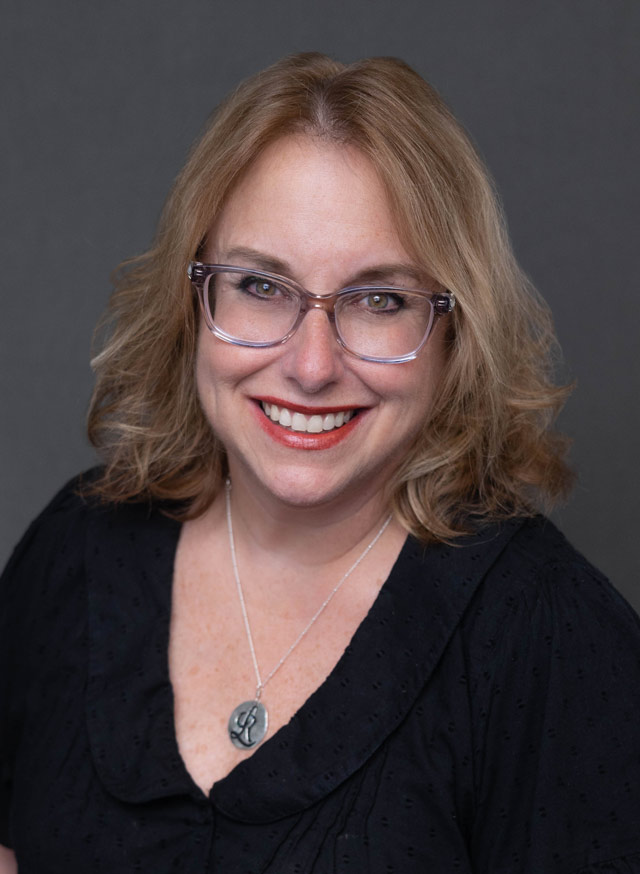 Sales & Marketing Director
With over 20 years in Senior Living, LeeAnne has worked in all areas of senior living. Her experience includes Skilled Nursing and Rehab, Assisted Living, Memory Care and Independent living in various roles including both Operations and Sales
LeeAnne realized her passion for Seniors early and completed a degree in Health Care Administration from Auburn University in 1987. Having worked in her home state of Florida for many years she relocated to Georgia in 1993. She met her husband, Randy and moved to Peachtree City, Georgia, where they have lived and raised their family for the past 21 years.
LeeAnne has the perspective of both working in Senior Living and taking care of both her parents who lived in an Assisted Living community following her father's stroke. Through this experience, she truly finds a connection and can relate with families who are looking into Senior Living. As a daughter of a Veteran, she is very grateful for all veterans' service and strives to be a resource to Veterans and their families. She enjoys helping families and Seniors find solutions and a new living arrangement that promotes quality of life.
LeeAnne and Randy, have two children, Blake and Kathleen, both students at Belmont University. In her free time, LeeAnne enjoys going to concerts with her husband, and visiting their children in Nashville. When not on the go, it's spending time with their two dogs, Sadie, the Bernedoodle, and Huddy, a Golden Retriever rescue from China. She cheers on both the Auburn Tigers and the Belmont Bruins.
LeeAnne is excited to work in her role at Legacy Ridge at Peachtree and serve the people of Peachtree City, in the community where sh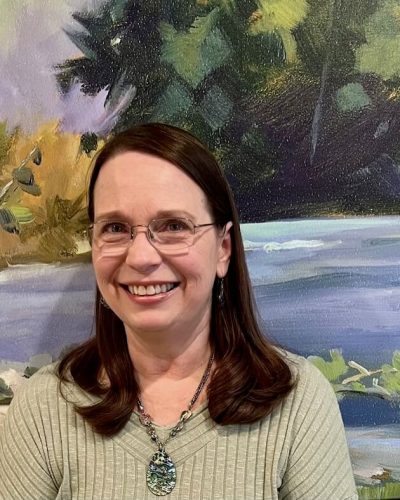 Rebecca loves working with seniors and considers them a blessing in her life. Rebecca and her husband have 4 children, 6 grandchildren and 2 fur babies. She enjoys being involved at her church, sewing, traveling and spending time with family.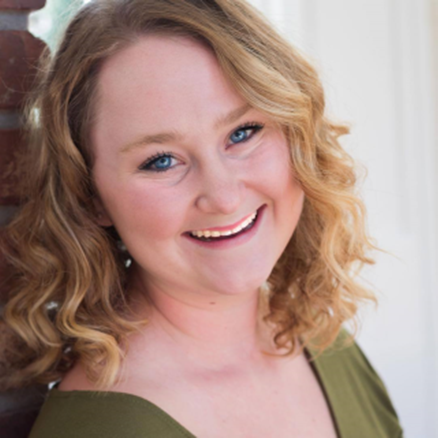 Kelsey Cornnell is originally from Myrtle Beach, South Carolina. She has a background in theatre and loves coming up with creatively exciting ways to entertain our residents. Kelsey's passion for working with seniors stems from the deep love she has for her grandparents. She finds so much joy in spending time with senior citizens and using her skill sets to make them smile.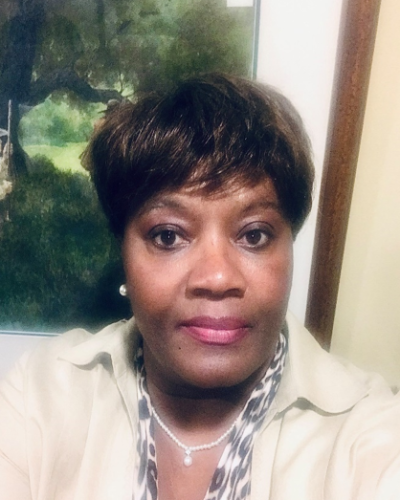 Margaret was born and raised in Georgia – a southern girl through and through! Her experience in the food service industry began with her apprenticeship with Chef John in a test kitchen for Publix. It was during that time that she found her passion for the art of cooking. Since then, she has worked in fine dining, numerous assisted living facilities, and the department of corrections. In her free time, Margaret loves to create new recipes, spend time outside, and meet new people. If you have not met her yet, please feel free to stop by to say hello to our new family member!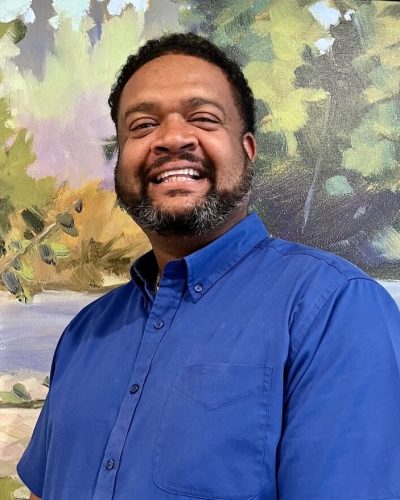 Richard has been in the maintenance field for over 20 years. He started in the hotel hospitality field in New York. Then he relocated to Georgia in 1996 during the Olympics where he worked at The Atlanta Hilton & Towers and worked in Luxury Apartments, Condominiums, and High Rises. He has been working in the senior living industry for 10 years and feels it is a ministry for him. Working and serving seniors is what he loves the most.
Olga was born and raised in Russia where she also graduated medical school. Upon moving to the US in 2005 with her family, she learned that her degree would not be transferred. Unphased and determined, Olga went back to medical school and graduated from Griffin Technical College in 2009. We consider her *doubly* knowledgeable! Olga has a plethora of experience as she has worked in nursing homes, assisted living facilities, doctors' offices, and home health. She admits that she absolutely loves what she does, and it is not hard to tell just from a short conversation with her that she is telling the truth! In her free time, Olga enjoys reading, dancing, target practice, cooking, and learning the Japanese martial art: Aikido!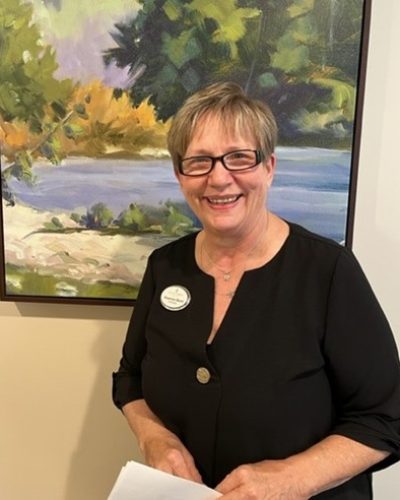 Prior to working at Legacy Ridge at Peachtree Rosemary was the Lead Concierge at Arbor Terrace in Peachtree City for 14 years.  Rosemary has been a caregiver since she was 13 years old, taking care of her mother, 3 aunts and one older cousin.  Rosemary was born and raised in East Point which is 7 miles South of Atlanta near the Atlanta Airport.  She has two daughters, Stacie and Laura and the most beautiful grandchildren in the world, Tyler 21 and Tera Lynn 18.  Before joining the Assisted Living Community, she was in the Education field.  Working for Woodward Academy in the Art Department and Secretary to Lower School Principal.  In 1991 she joined Landmark Christian School's Board of Directors and eventually became the Secretary for the High School/Middle School Principals, Dean of Discipline and helped with the Counselors.  The Residents at Legacy Ridge at Peachtree have made her feel right at home and she knows she is in the right place.  
Meet an Associate Providing Assisted Living for Seniors