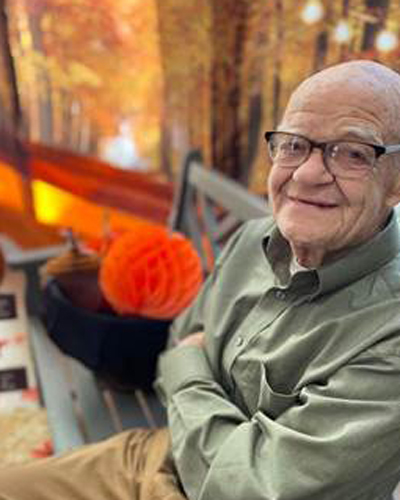 Bob is a pleasure to have in our community along with his wife, Pat. He is originally from Pennsylvania and has lived in at least seven states throughout his life before settling down in Georgia. He has two children and five grandchildren. He previously worked as an engineer and also served in the United States Navy.
Bob is such a kind spirit and never hesitates to give a compliment. He loves the outdoors and walking around the community, engaging with other residents. He also enjoys talking about his favorite cars and gardening. Bob is always willing to lend a helping hand and is one of the most considerate residents around. It's impossible to catch Bob without a smile on his face and open arms when hugs are needed most.
Thank you, Bob, for the happiness you bring to our community!