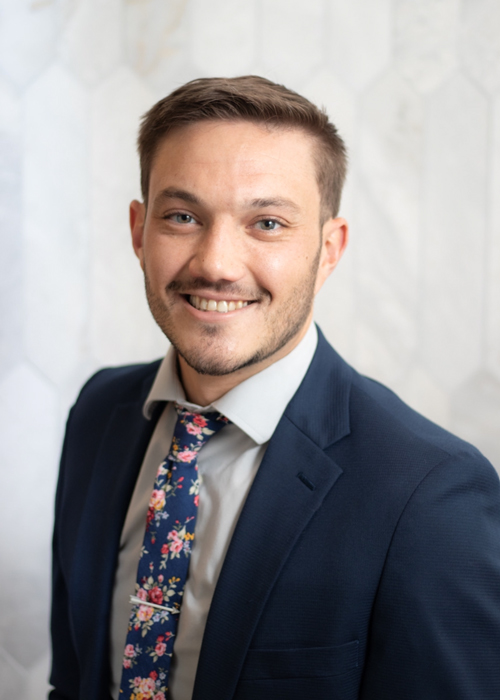 Adam has been in the senior living industry for 10 years starting as a dietary aid and then becoming a certified nursing assistant in a nursing home while pursuing his degree in Gerontology Long-Term Care Administration from the University of Northern Iowa. After college, Adam relocated to Tampa, FL where he worked his way up through the industry as a Move-In Coordinator, Program Director, and then a Marketing and Sales Director. After continuing to embrace all aspects of the industry, Adam relocated to the Atlanta metro area to start his first Executive Director role in this very community where he has been since early 2017. Adam entered the senior living industry in hopes of changing the way people view that chapter in their lives. It should be a welcomed new journey and should be exciting for people. When Adam isn't working at the community, he enjoys traveling, spending time with his family and friends, exploring new restaurants, hiking in the mountains, and relaxing by the pool or on the beach.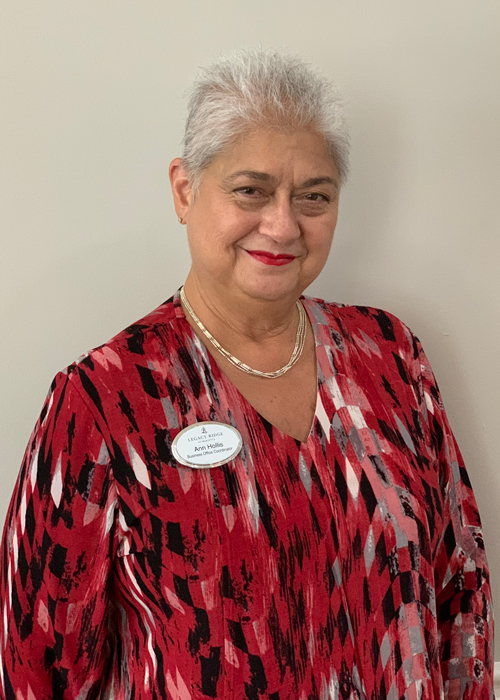 Business Office Coordinator
Ann entered the senior living industry as a Business Office Manager in 2012 after relocating from West Palm Beach, FL.  She enjoys interacting with the residents and their families in our community.  Outside of being at the community, Ann loves spending time with Oz, a senior fur baby and Bailey, a younger fur baby, who she rescued 3 years ago.  Ann also enjoys traveling with her family to the Orlando area and the ocean at Cocoa Beach.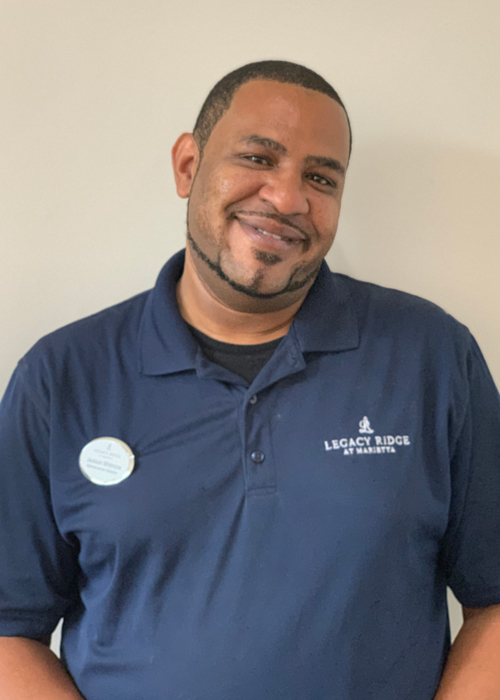 Before joining the Legacy Ridge team, Jackson worked 10 years as a Maintenance Director at Saint David's Catholic School in NYC. Choosing to relocate to the south was a huge decision but keeping the same career path was important to him. Jackson has a passion for working with his hands as well as working with people. Jackson has discovered there is a similarity to working with children and seniors. That similarity is that both need proper attention and the best quality of care.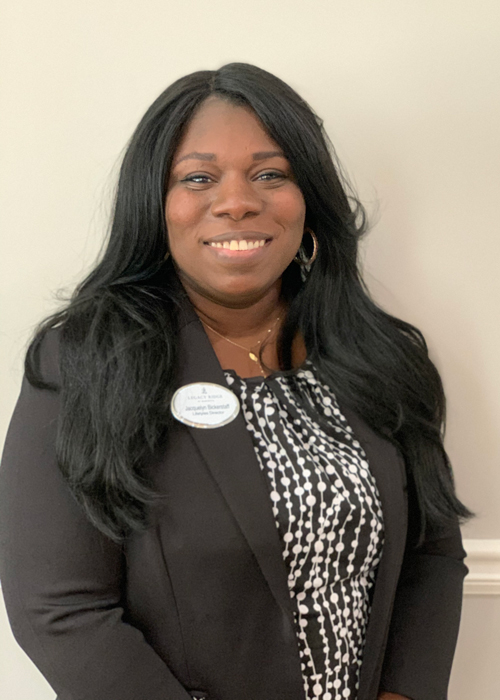 JacqueLyn was born in Birmingham, AL but spent most of her younger years living in Smyrna, GA. She comes from a big family and is the middle child of five, so she is used to being around different personalities. She is a kind-hearted, fun-loving, people person who enjoys the sound of laughter. Prior to working in Assisted Living, she worked in the education field for 10 years before becoming a nanny. Once that job ended, JacqueLyn searched for a work environment where she could continue to spread smiles and use her knack for arts and crafts. She landed an amazing job as a receptionist and soon moved into a new role as Lifestyle Director.
She is a firm believer in Christ and loves spreading joy wherever she goes. When she is not working, she is spending quality time with her son, Cameron, and their new fur baby, Laiyah.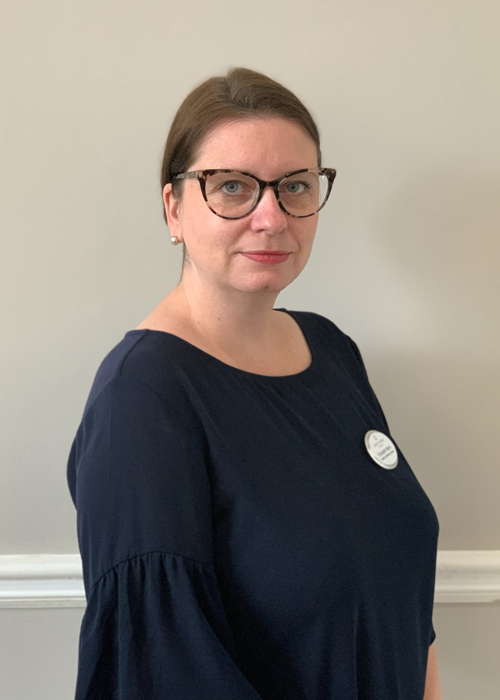 Health and Wellness Director
Elizabeth started her nursing career 19 years ago as a wound nurse. She has worked in acute care settings but always knew that assisted living and memory care were her passion. Elizabeth is originally from CT and has been in GA for 10 years. Elizabeth enjoys spending time with the residents and making them feel special. When Elizabeth is not at the community, she enjoys traveling with her husband and three daughters and loves spending time with her fur baby, Ace.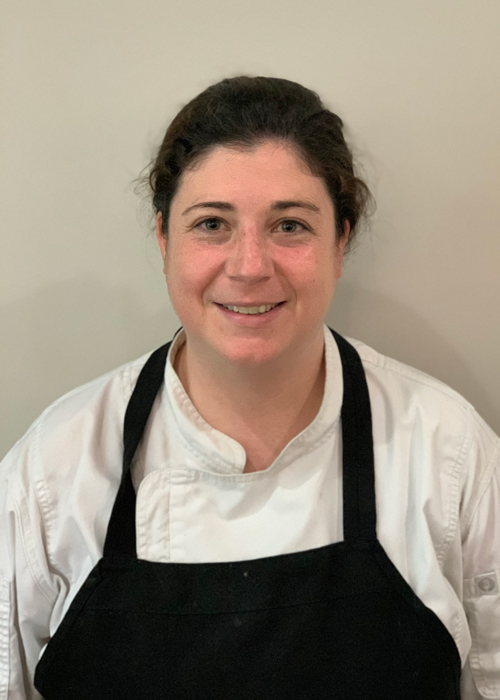 Whitney grew up all over the east coast as a kid and into her adulthood. She found her passion for culinary arts at a young age, when she would visit her Italian grandmother in NJ every summer and help cook in her kitchen and pick from the garden she maintained in her backyard. When Whitney graduated from high school, she attended Central Piedmont Community College in Charlotte, NC for further training in their culinary arts program. Once she graduated, she ran kitchens in big name hotels, country clubs, and restaurants.  She then moved to Charleston, SC where she found a new love of low country food, lived there for 9 years and decided she was missing a family of her own. When she had her two children, Liam and Bella, she realized the hours were not so good in restaurants. A friend of hers introduced her to senior living and she quickly realized this was the place for her to be!