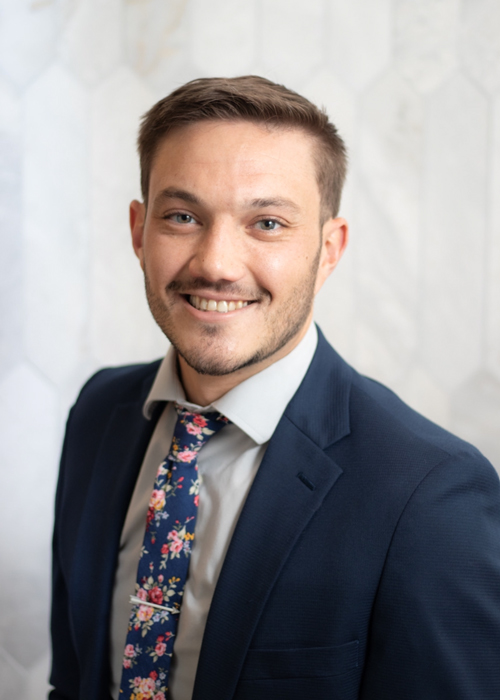 Adam has been in the senior living industry for 10 years starting as a dietary aid and then becoming a certified nursing assistant in a nursing home while pursuing his degree in Gerontology Long-Term Care Administration from the University of Northern Iowa. After college, Adam relocated to Tampa, FL where he worked his way up through the industry as a Move-In Coordinator, Program Director, and then a Marketing and Sales Director. After continuing to embrace all aspects of the industry, Adam relocated to the Atlanta metro area to start his first Executive Director role in this very community where he has been since early 2017. Adam entered the senior living industry in hopes of changing the way people view that chapter in their lives. It should be a welcomed new journey and should be exciting for people. When Adam isn't working at the community, he enjoys traveling, spending time with his family and friends, exploring new restaurants, hiking in the mountains, and relaxing by the pool or on the beach.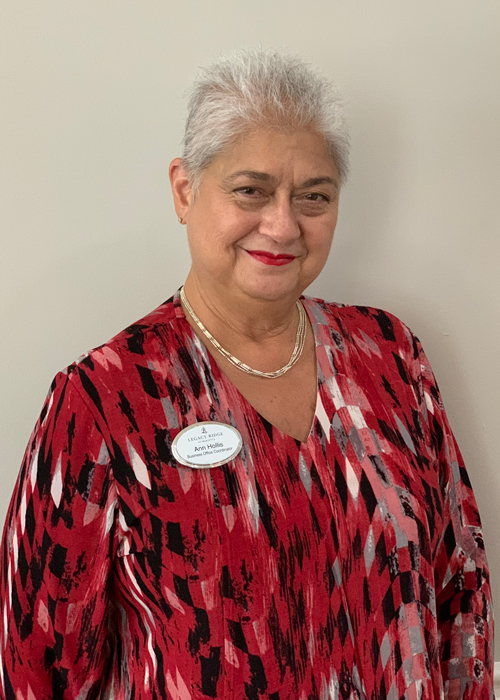 Business Office Coordinator
Ann entered the senior living industry as a Business Office Manager in 2012 after relocating from West Palm Beach, FL.  She enjoys interacting with the residents and their families in our community.  Outside of being at the community, Ann loves spending time with Oz, a senior fur baby and Bailey, a younger fur baby, who she rescued 3 years ago.  Ann also enjoys traveling with her family to the Orlando area and the ocean at Cocoa Beach.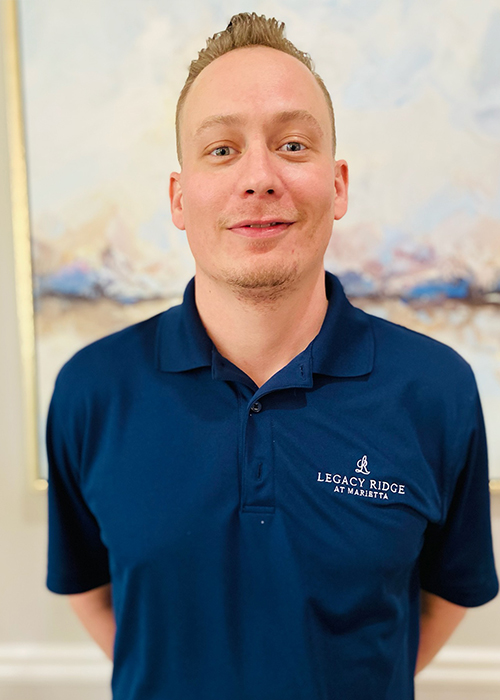 Jamison Alsup was born in Cape Coral, Florida but has spent most of his life here in Georgia. He has a well rounded background in electrical, plumbing, HVAC, and home repairs. He has been an overall handyman for 10 years.
Jamison takes pride in his work and he never stops a job until it is completed and completed right. In his small amount of time here at the community he has really enjoyed seeing the residents smile and making them happy by fixing any of the maintenance requests they have.
When Jamison isn't in the community, he enjoys motocross, fishing, and anything that has a little horse power.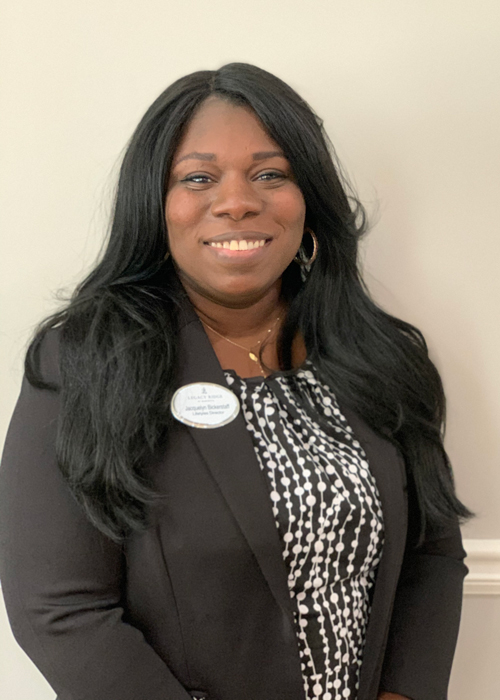 JacqueLyn was born in Birmingham, AL but spent most of her younger years living in Smyrna, GA. She comes from a big family and is the middle child of five, so she is used to being around different personalities. She is a kind-hearted, fun-loving, people person who enjoys the sound of laughter. Prior to working in Assisted Living, she worked in the education field for 10 years before becoming a nanny. Once that job ended, JacqueLyn searched for a work environment where she could continue to spread smiles and use her knack for arts and crafts. She landed an amazing job as a receptionist and soon moved into a new role as Lifestyle Director.
She is a firm believer in Christ and loves spreading joy wherever she goes. When she is not working, she is spending quality time with her son, Cameron, and their new fur baby, Laiyah.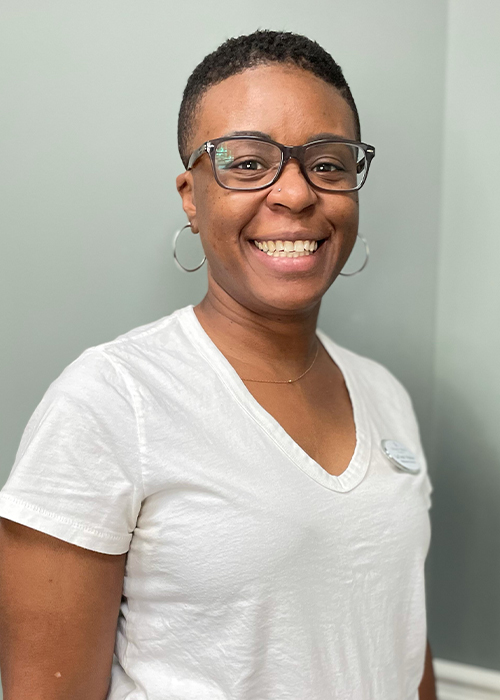 LaTresh was born and raised in San Diego County, California and recently moved to Atlanta in February 2021. She has been a nurse for the last 15 years and has been in the medical field for a total of 21 years. She began her nursing care at the age of 18 as a CNA, which she enjoyed for six years at a local hospital. Then in 2005, she took on the adventure of nursing school to become an LVN (Licensed Vocational Nurse) or LPN. LaTresh has worked in senior living for the last six years of her career and has found her calling. She loves working with seniors due to the fact that her grandparents passed away at an early age, so her residents have become a sort of grandparents for her.
LaTresh has a 17 year old son who is her world, along with her fur baby, Charlie. In her free time LaTresh loves to travel, read, hike, spend time with her family and care for others. She is a firm believer in Christ and holds that dear to her heart. LaTresh eventually would love to go back to school and complete her RN and become an NP.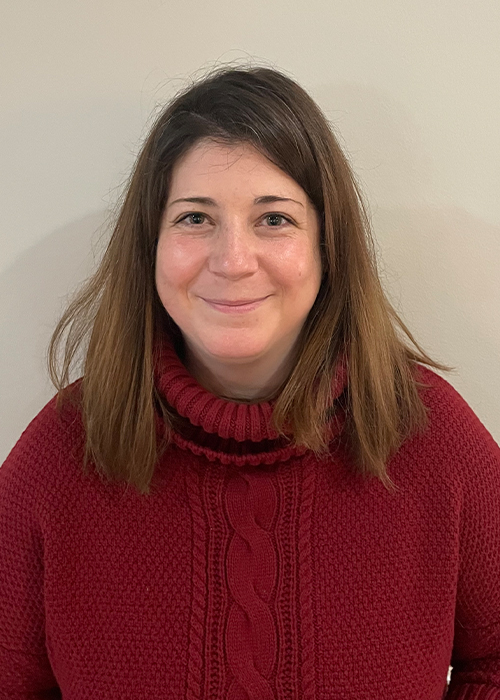 Whitney grew up all over the east coast as a kid and into her adulthood. She found her passion for culinary arts at a young age, when she would visit her Italian grandmother in NJ every summer and help cook in her kitchen and pick from the garden she maintained in her backyard. When Whitney graduated from high school, she attended Central Piedmont Community College in Charlotte, NC for further training in their culinary arts program. Once she graduated, she ran kitchens in big name hotels, country clubs, and restaurants.  She then moved to Charleston, SC where she found a new love of low country food, lived there for 9 years and decided she was missing a family of her own. When she had her two children, Liam and Bella, she realized the hours were not so good in restaurants. A friend of hers introduced her to senior living and she quickly realized this was the place for her to be!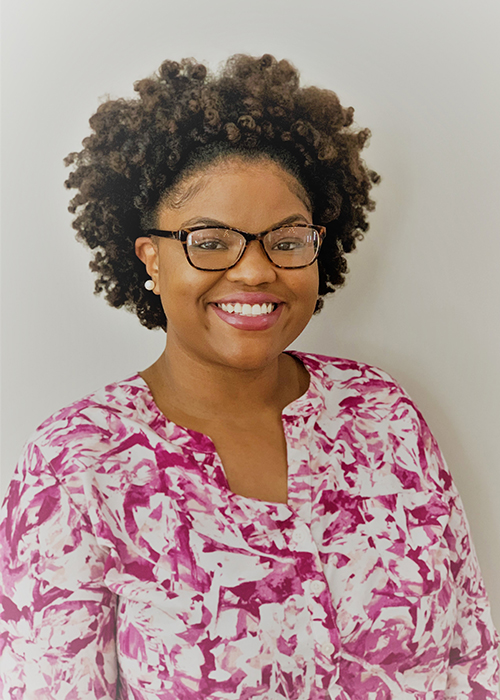 Sales and Marketing Director
Bre'Ana is from Pensacola, Fl. She graduated with her Bachelor of Science in Healthcare Administration from Columbia Southern University. Bre'Ana developed a passion for the healthcare industry in her early years. She has nine years of diverse experience, while the last two years have been in the senior living industry. She has a passion for connecting with seniors and their families who are seeking senior living options. In her free time, Bre'Ana likes to read, workout, and practice personal development.
Favorite Quote: "Don't judge each day by the harvest you reap but by the seeds that you plant." – Robert Louis Stevenson.