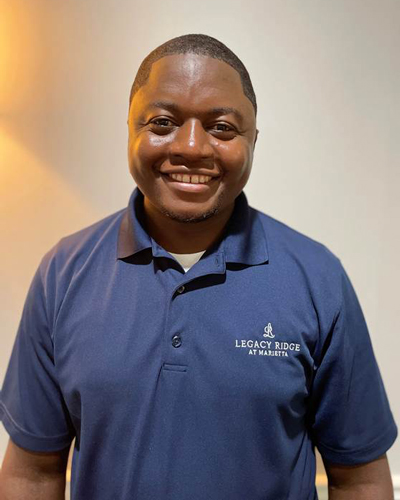 Oliver is originally from Cameroon and is the father of a young son. In his spare time he enjoys volunteering, spending time with his son and watching movies.
He is a Certified Med Tech and has been working with us for over three years. The residents absolutely adore him and our staff truly appreciates working alongside him. He is always smiling and willing to lend a helping hand in any and every department.
We asked Oliver what he loves about working here at Legacy Ridge at Marietta and he said, "It allows me to spread my love and care and it inspires me to become who I really want to be, a Nurse Practitioner or better. Management is great, team spirit is awesome, and the residents are so loving."
On behalf of your team here at Legacy Ridge, we thank you for all that you do Oliver!