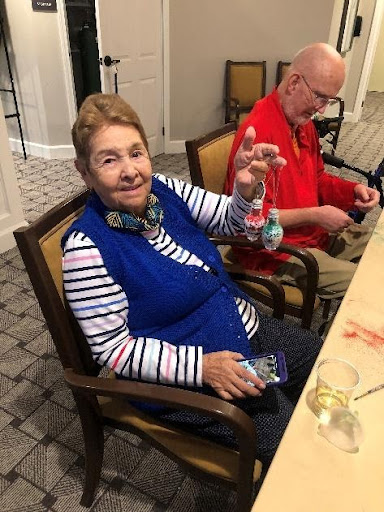 Our resident of the month is Lucy! Lucy was born in Columbia and then moved to the United States. She used to be a care giver and write children's books.
Lucy is very artistic and always painting, drawing, or doing some sort of craft. She enjoys playing cards, BINGO, and going to museums.
We are so thankful to have Lucy!