We love to see our residents and associates share their favorite recipes.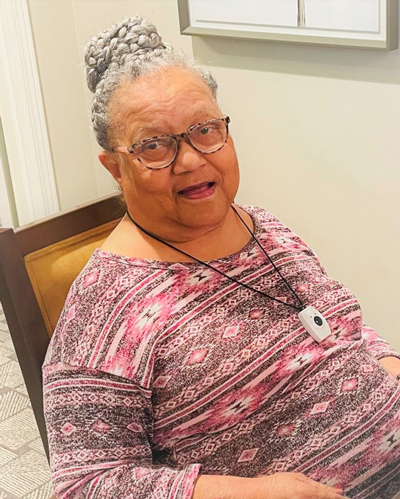 Sliced 4 to 5 bananas
1/3 cup of Flour (All Purpose)
1 box of Vanilla Wafers
2 cups of Sugar (Granulated)
2 cups of "half and half" (whole milk and can sweetened condensed milk)
6 large eggs ( separate the yolk from the egg white)
1 tablespoon of vanilla extract
1/2 tablespoon of lemon extract
1 teaspoon of salt
1 teaspoon of cream of tartar
Heat oven to 375 degrees.
Make the custard first by mixing flour, sugar and salt. Then separate your eggs, beat the egg yolks, and combine with the milk in a separate bowl. Mix the egg yolk and milk mixture into the flour, sugar and salt. Be sure to keep the egg whites for the meringue topping.
Place mixture in a saucepan over low to medium heat, stirring constantly until it thickens. This is where you stir in your vanilla and lemon extract.
Once the mixture has thickened to a custard texture, set aside to start your layering.
In a large glass pan or baking bowl, place a layer of wafers on the bottom, then a layer of bananas on top of the wafer, and  then pour a layer of custard (pudding) on top of the bananas. Repeat these steps making layers, until all ingredients are gone.
Meringue Topping: Beat your egg whites that are now at room temp with a mixer. Mixer needs to be on high in order for egg whites to start to foam, but do not over beat. Slowly add in your cream of tartar, 1/2 cup of sugar and a teaspoon of vanilla extract. Continue to beat to a smooth texture and peaks form.
Pour topping over banana pudding and place in the oven for 20 to 25 minutes.