Drew Williams is an Atlanta native, growing up in the North Atlanta suburbs where he played football and baseball at Murphey Candler park. He graduated from Marist School, earned a Bachelor of Science in Management Science from Georgia Tech and Master of Science in Risk Management and Insurance from Georgia State University.
Drew has over 25 years' experience in senior living, having led communities as Executive Director in Marietta, Canton, Buckhead, Loganville and now, Alpharetta. Drew shared, "I enjoy the opportunity every day to have a positive impact on the lives of our residents and our associates. Each day brings its own unique challenge, and each day our team rises to meet that challenge to care for and to serve our residents and their families."
Drew has two adult children who live in Marietta. He and his wife, Joy, live in Lilburn with her amazing children.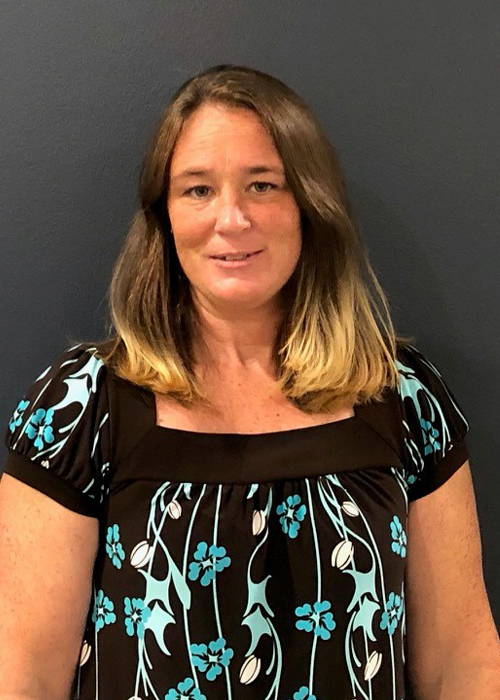 Joy Davis, L.P.N. was born in southwest GA but grew up in metro Atlanta and graduated from Parkview Highschool. After graduation, she returned home to raise her children. Joy moved back to metro Atlanta in 2018 for job opportunities in senior care.
Joy has been a dedicated nurse for 10 years, following in her grandmother's footsteps.  She was introduced to senior living when she would go to work with her grandmother at the nursing home. Joy loves interacting with the residents, and when she is not at work, Joy enjoys spending quality time with her husband and two teenage boys.
Josh Pierre-Louis was born in Haiti as the youngest of six children but spent his formative years in Stratford, Connecticut. He and Val, his wife of 17 years, relocated to Georgia in 2015 with their four, musically inclined children.
Prior to joining the Legacy Ridge at Alpharetta leadership team, Josh was a project manager and estimator with a commercial construction contractor. Josh enjoys life's simple pleasures such as listening to music (especially Adelle), hiking, and spending quality time with his family and friends.
Josh shared, "I believe we only pass through this world once, so if there is any kindness we can show or any good deeds we can do, let's do it now."
Michael began cooking as a teen, learning to cook for himself while his mom was away at work, and he hasn't put down the pots and pans since.
Michael has 25 years of experience in dining service, five of which were spent cooking for the United States Marine Corps. He joined the leadership team at Legacy Ridge at Alpharetta in 2018.
Michael has two-years of applied baking technology from the American Institute of Baking where he learned the art of sourdough. Michael is a proud husband of 12 years and father to four wonderful children who are making excellent sous chefs, prep cooks, dishwashers, servers and bussers.
Nyia is a graduate from the University of South Florida, where she received her BS in Long Term Care Administration. Nyia started her career in senior living in 2013 as a Resident Services Assistant/Med Tech and was quickly promoted to the Memory Care Director. She joined the team at Legacy Ridge in June 2020 as the Lifestyles Director. Nyia enjoys making meaningful memories and engaging with residents on a personal level. Her passion is enriching the lives of residents with Alzheimer's and Dementia; she enjoys being in the moment with residents and sharing in their journey.
Sales & Marketing Director
Streisand McKenzie-Bopp comes to Legacy Ridge at Alpharetta with 20+ years of healthcare management and sales experience. She grew up in Paterson New Jersey and received her bachelor's degree in Psychology from Montclair State University and master's in administrative science from Fairleigh Dickinson University.
After relocating to Georgia in 2011, Streisand immersed herself in the field of Senior Living. She has held numerous positions across the industry, but her passion is Sales and Marketing.
While there are many different things that contribute to Streisand's love for her job, her favorite part is the relationships that she builds with the families, residents and her industry partners.