Wayman Parks has been in the healthcare field for nearly 20 years. Wayman began his healthcare career working with adults with developmental disabilities. For the past 17 years, he has worked in the senior housing market, in both sales and operations for various senior living providers. Wayman has a passion for serving seniors and is committed to customer service, quality care, and meaningful engagement. Wayman's greatest mentor was his late grandmother, and he lives by one of her most favorite sayings "With Love and Kindness Have I Drawn Thee." Wayman is a native of Atlanta and lives in Douglasville with his wife. They have five children and five grandchildren.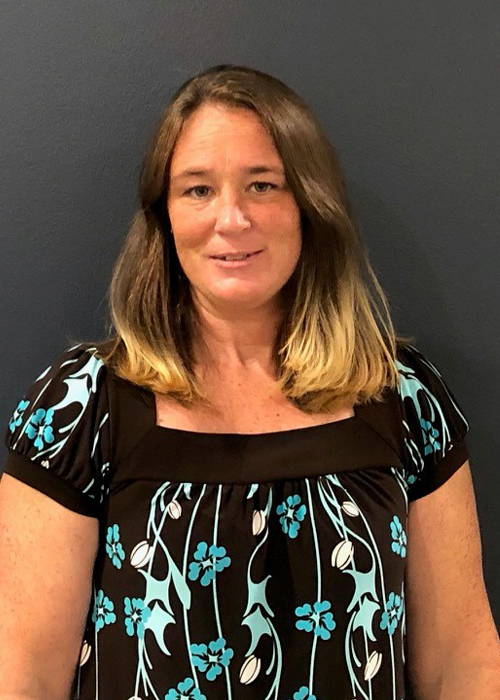 Joy Davis, L.P.N. was born in southwest GA but grew up in metro Atlanta and graduated from Parkview Highschool. After graduation, she returned home to raise her children. Joy moved back to metro Atlanta in 2018 for job opportunities in senior care.
Joy has been a dedicated nurse for 10 years, following in her grandmother's footsteps.  She was introduced to senior living when she would go to work with her grandmother at the nursing home. Joy loves interacting with the residents, and when she is not at work, Joy enjoys spending quality time with her husband and two teenage boys.
Michael began cooking as a teen, learning to cook for himself while his mom was away at work, and he hasn't put down the pots and pans since.
Michael has 25 years of experience in dining service, five of which were spent cooking for the United States Marine Corps. He joined the leadership team at Legacy Ridge at Alpharetta in 2018.
Michael has two-years of applied baking technology from the American Institute of Baking where he learned the art of sourdough. Michael is a proud husband of 12 years and father to four wonderful children who are making excellent sous chefs, prep cooks, dishwashers, servers and bussers.
Nyia is a graduate from the University of South Florida, where she received her BS in Long Term Care Administration. Nyia started her career in senior living in 2013 as a Resident Services Assistant/Med Tech and was quickly promoted to the Memory Care Director. She joined the team at Legacy Ridge in June 2020 as the Lifestyles Director. Nyia enjoys making meaningful memories and engaging with residents on a personal level. Her passion is enriching the lives of residents with Alzheimer's and Dementia; she enjoys being in the moment with residents and sharing in their journey.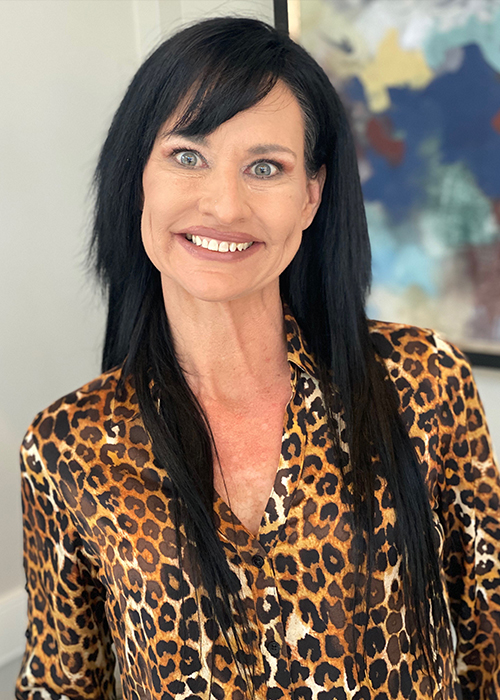 Sales & Marketing Director
Kandie has joined our team in Alpharetta in 2021, for the new year. She has over eight years of experience in the senior living industry. Her true passion for helping seniors comes from her extensive work background in hospice, Alzheimers and dementia.
Kandie has three children, Alexander (27), Jesse (21) and Everett (5). She has been a long-standing member of the Cobb county community. She graduated from McEachern High School in 1993. Kandi returned to college in the summer of 2005 and has received two bachelor's degrees, a BSC in anthropology and BA in ancient history, 2011. In 2012 she graduated from the University of Nottingham, with an MSC in Roman archaeology. During her time at the university, she had the opportunity to excavate several archaeological sites in Rome, Italy, where she also attended the British School of Rome.
When she is not helping seniors and their families, you may find her watching her beloved Tennessee Vols (Go Vols!), hanging out with her boys, or simply enjoying her mom's company. Her dream is to one day discover Alexander's tomb.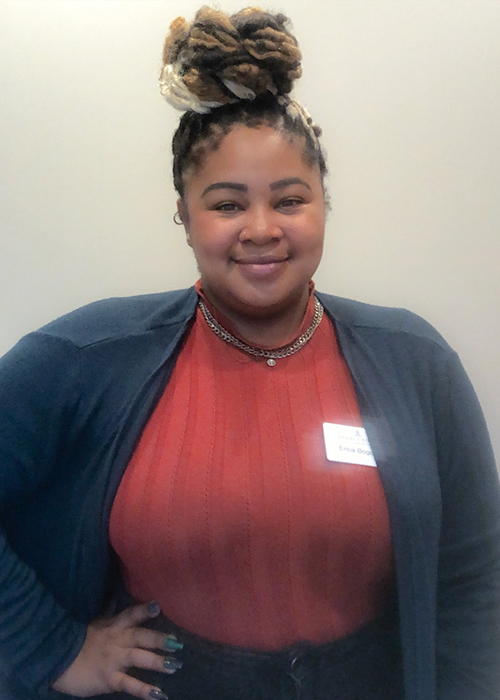 Erica Bogus has been a part of the senior living community for 6 ½ years. Erica worked at Lenbrook Retirement Community for five years, first as a server, then as a bartender, lastly as a Health Care Dietary Aide. At Lenbrook, she noticed that she not only had a passion for helping the elderly but also wanted to start her mission at keeping them active. 
Erica decided that she wanted to become a CNA so that she could be closer to her goal of becoming an Activities Assistant. After deciding a different career path, Erica began working at Holbrook of Decatur as a barista, but shortly after starting, she became a part time Activities Assistant. However, due to COVID-19, she lost her job and used her CNA certification to be a part time Caregiver. 
In October of 2020, Erica joined the team at Legacy Ridge at Alpharetta, and became an Activities Assistant and a part of the front desk team. Now Erica, with hard work and dedication to the residents, has become our Lifestyles Director.