Wayman Parks has been in the healthcare field for nearly 20 years. Wayman began his healthcare career working with adults with developmental disabilities. For the past 17 years, he has worked in the senior housing market, in both sales and operations for various senior living providers. Wayman has a passion for serving seniors and is committed to customer service, quality care, and meaningful engagement. Wayman's greatest mentor was his late grandmother, and he lives by one of her most favorite sayings "With Love and Kindness Have I Drawn Thee." Wayman is a native of Atlanta and lives in Douglasville with his wife. They have five children and five grandchildren.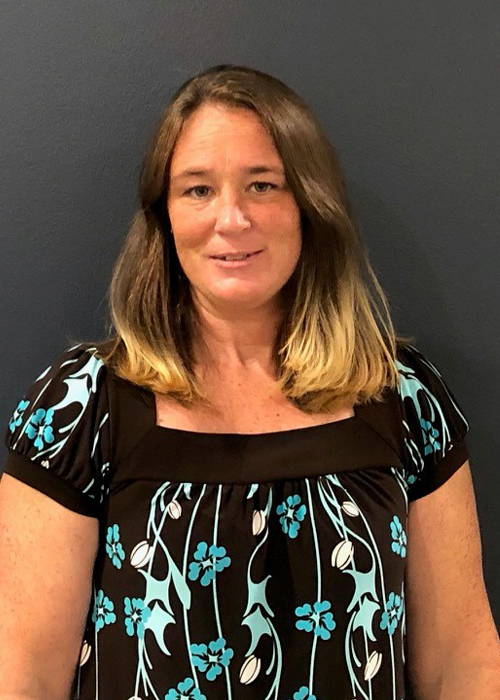 Joy Davis, L.P.N. was born in southwest GA but grew up in metro Atlanta and graduated from Parkview Highschool. After graduation, she returned home to raise her children. Joy moved back to metro Atlanta in 2018 for job opportunities in senior care.
Joy has been a dedicated nurse for 10 years, following in her grandmother's footsteps.  She was introduced to senior living when she would go to work with her grandmother at the nursing home. Joy loves interacting with the residents, and when she is not at work, Joy enjoys spending quality time with her husband and two teenage boys.
Born and raised in Chicago, IL, Chef Kevin Canada inherited the livelihood of chef from his dad, grandfather and uncle who were all chefs. In high school (Chicago Vocational), he decided that he wanted to be both a chef and a musician, so he studied both. He went to Hilltop Culinary Academy in Golden, CO where he studied under Master Chef Mike Pizzuto, world renowned ice sculptor. After Hilltop, Kevin went on to work at various hotels and restaurants such as Bennigan's, Marriott, Hilton, and Crowne Plaza to name a few.
Throughout his career he would work closely with a broad spectrum of colorful chefs such as Ray Allen, Hans Sabelli, Benny Hann, Alberto Alvaro, Tim Freeman, etc. It wasn't until spring of 2016 when he decided to embark upon assisted living and memory care, taking his first job as Director of Dining Services for Life Care Centers of America. Now, he is a proud member of the Legacy Ridge family of Atlas Senior Living, bringing with him his passion, creativity, and a strong desire to give back to the residents who've paved the way for so many.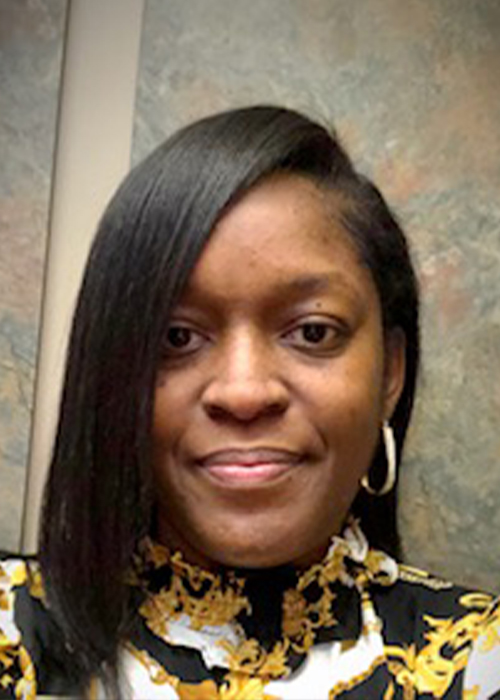 Business Office Coordinator
Sheketa graduated from Colorado Technical University with an Associate's in Medical Billing and Coding. She's currently working on her Bachelor's in Healthcare Management.
Before her career in the healthcare industry, she worked for the Department Of Labor and an attorney. Although she's new to the community, she's not new to the industry and has been in the industry since 2004. She has experience in different positions, such as working as a CNA, Med Tech, Medical Administrative Assistant, Assistant Executive Director and Assistant General Manager. Sheketa is also the owner of McCormick Colson Medical Billing & Coding. She loves working with the elderly to provide the best quality service.
In her spare time, Sheketa loves shopping, watching movies, spending time with her kids and collecting recipes. She was born and raised in Georgia. Yes, this makes her a true Georgia peach!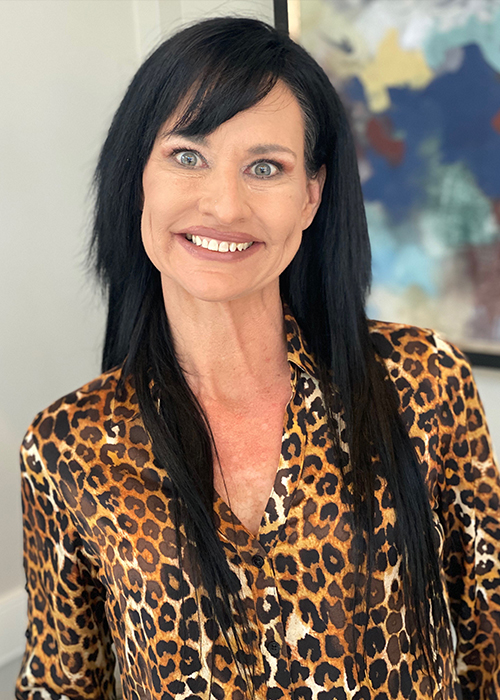 Sales & Marketing Director
Kandie has joined our team in Alpharetta in 2021, for the new year. She has over eight years of experience in the senior living industry. Her true passion for helping seniors comes from her extensive work background in hospice, Alzheimers and dementia.
Kandie has three children, Alexander (27), Jesse (21) and Everett (5). She has been a long-standing member of the Cobb county community. She graduated from McEachern High School in 1993. Kandi returned to college in the summer of 2005 and has received two bachelor's degrees, a BSC in anthropology and BA in ancient history, 2011. In 2012 she graduated from the University of Nottingham, with an MSC in Roman archaeology. During her time at the university, she had the opportunity to excavate several archaeological sites in Rome, Italy, where she also attended the British School of Rome.
When she is not helping seniors and their families, you may find her watching her beloved Tennessee Vols (Go Vols!), hanging out with her boys, or simply enjoying her mom's company. Her dream is to one day discover Alexander's tomb.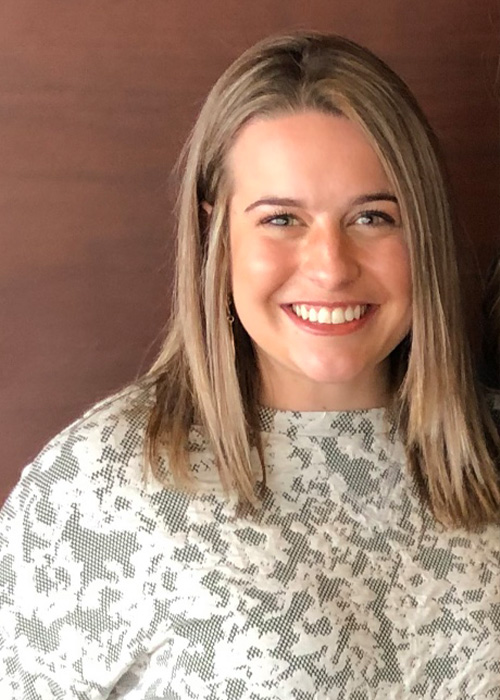 Anna Leigh Nielsen graduated from Georgia Southern University with a degree in recreational therapy. She completed the certification process and is now a Certified Therapeutic Recreational Specialist. She decided to work with the elderly population while shadowing at a physical therapy clinic in high school. While at Georgia Southern she completed multiple practicums in assisted living and an internship in memory care. She is very excited to start working with the Legacy Ridge community and get active with the residents.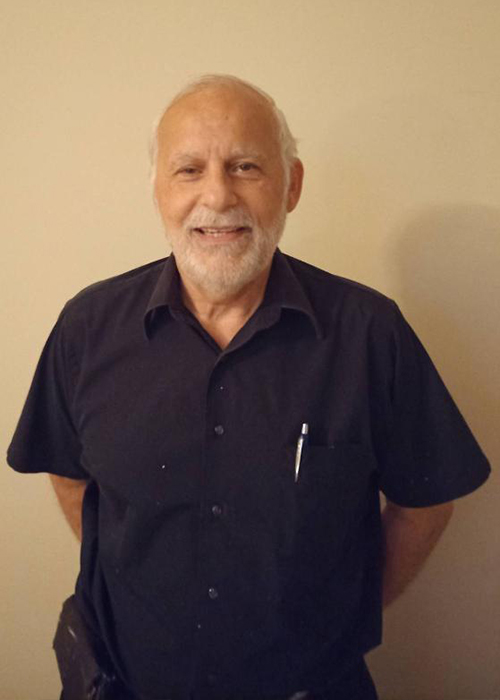 Jim Adams has been working in the maintenance field for over 30 years. He started as the Maintenance Director at a non-denominational church and Christian school in Florida and went into senior living in 2004 as Maintenance Director at a large senior living community. Jim moved to Woodstock, GA over 11 years ago. He continued to serve seniors at a 20-story building in Buckhead and a 200-room senior living community in Sandy Springs.
He met his wife in the neighborhood they both grew up in and married her over 40 years ago. They have three wonderful children and four wonderful grandchildren. When he's not working, Jim loves spending time with his wife, children and grandchildren. He enjoys studying the Bible and serving seniors in any capacity. Jim is thankful for the opportunity to serve the seniors at Legacy Ridge Alpharetta.