What Seniors Need to Consider When Choosing a Furry Companion
Atlas Senior Living manages senior living communities across the southern United States. Many of their communities are pet friendly to support seniors living their best lives.
What dog breed is best for seniors?
There is no one-size-fits-all answer when it comes to choosing a breed that is best for seniors.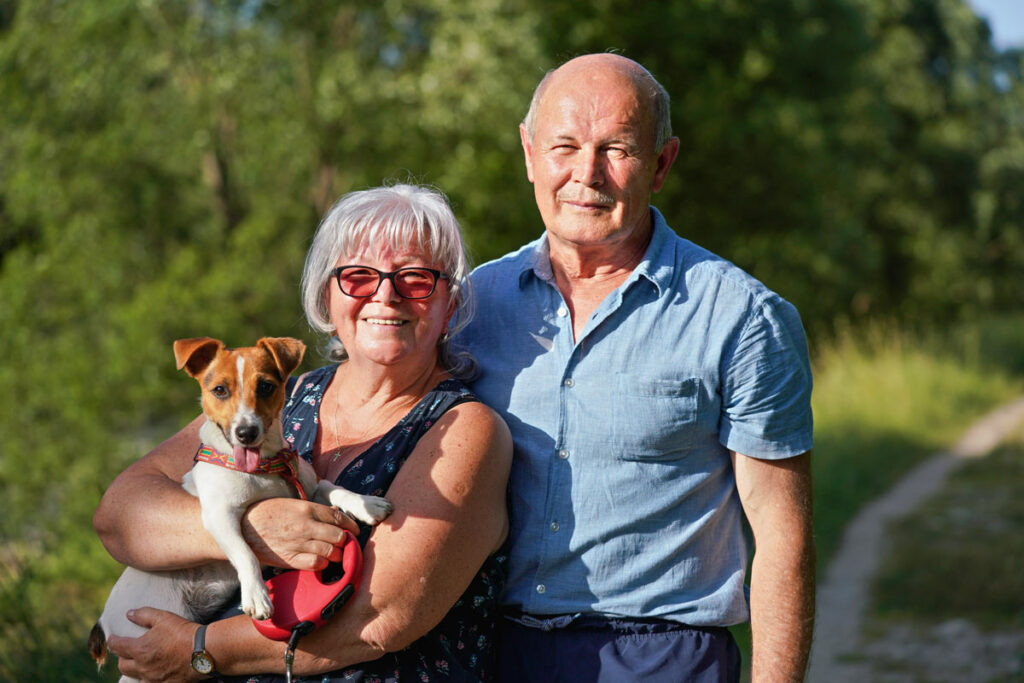 Dog breeds are as unique as their human counterparts. They have unique characteristics that make them right for one person but a disaster for another.
Why should seniors have dogs?
We have seen the magnets and bumper stickers and kitschy signs for our homes. Life is better with a dog. They are everywhere because they are true. Living with a dog makes our lives richer and more fulfilling.
Companionship: They don't call them man's best friend for nothing. As we age, life can get really lonely, but it is always encouraging to be loved unconditionally and greeted each day with a happy, wagging tail.
Routine and sense of purpose: Dogs are creatures of habit, just like humans. When they rely on you for caregiving, they become accustomed to routines. Loving dog owners don't want to disappoint their best fur friends, and attending to their needs and routines gives seniors a sense of purpose.
Exercise/Getting Out: Having a dog is a great way to ensure that seniors are getting out of the house and getting some exercise. Dogs (and seniors) need exercise daily – the benefit goes hand-in-hand.
Making new friends: Americans of any age love their dogs! Simply being out for a walk or in a park with your dog will attract other dog lovers who seek to connect with you on that very topic. And many times, communities will have dog-friendly events for you and your dog.
Protection: Protection equals peace of mind. Bigger dogs can be scary, but even the threat of a yappy ankle-biter can be a deterrent to would-be criminals.
Emotional Support: Sometimes life can be difficult, and seniors are more susceptible to depression and anxiety. Having a dog to care for can be enough to keep you grounded in reality and better able to fight off the negative emotions.
What should you consider when choosing a dog?
Seniors need to consider their own goals and capabilities when choosing a furry friend. You don't want a dog that needs long walks if what you really need is something small that is content to snuggle in your lap.
Here are several things seniors need to consider when selecting the dog that will likely be with them for the next ten years.
And don't forget to consider other health concerns. Dogs need regular vaccinations to protect them from common diseases, and some breeds are susceptible to other health issues. Dachshunds can have back problems, Lhasa Apsos can develop skin problems, German Shepherds can develop Degenerative Myelopathy, and pugs can develop respiratory problems. In short, it would be worthwhile to do some research.
Are Atlas communities pet friendly?
At Atlas Senior Living communities, we understand how important pets are to seniors. That's why many of our communities are pet friendly. And for those communities that can't accommodate residents having their own pets, we are often visited by local therapy dogs and other furry guests.
Looking for a senior living community for you and your best fur friend? Visit your local Atlas community to inquire about pets!