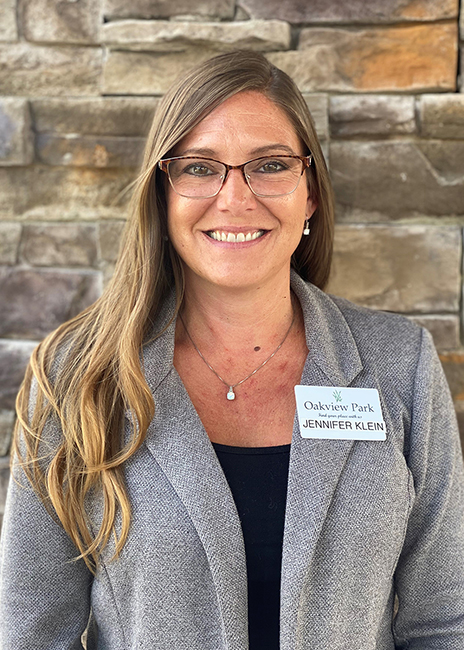 Jennifer moved to South Carolina from the Southern Illinois area with her fiancé and two fur babies; Annie (Female, American Johnson Bulldog) and Orangey (Male, Orange Tabby). She graduated from Saint Louis University with her Bachelor of Communication and has a background in Hotels & Hospitality.
She has worked in Sales & Marketing for over 15 years and is passionate about helping families and seniors. If you ask her, what drives her to get out of bed in the morning, she will tell you "I enjoy being able to make a difference, every day." Jennifer enjoys gardening, cooking and anything outdoors.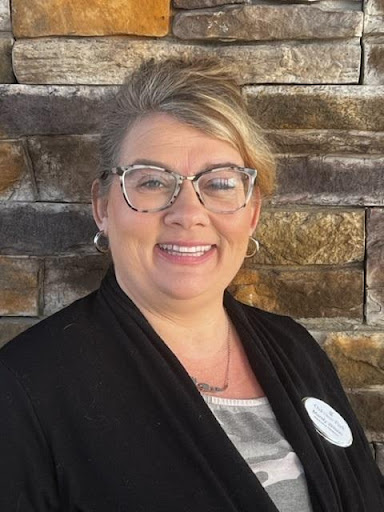 Mandy is originally from Pendleton and currently lives in Belton. She has two sons 22 and 14. She attended Washington County School of Practical Nursing and has been a nurse since 2004. Nursing is a calling for Mandy. She loves helping the residents and their families navigate the complicated healthcare system. She loves serving her residents as they are truly the greatest generation. In her spare time, she likes to travel to the mountains, go to concerts, and spend time with friends and family.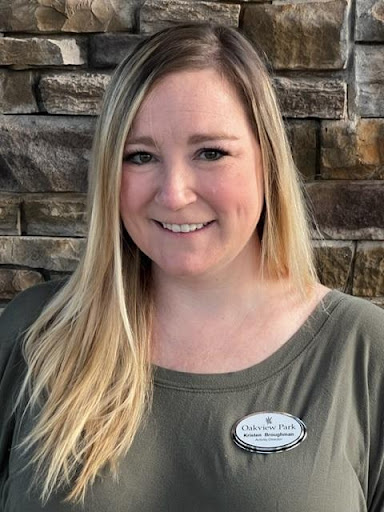 Kristen is our Lifestyle Director at Oakview Park. She graduated from Clemson University with a degree in Therapeutic Recreation. She has been working with seniors as an activity director for 4 years. Kristen believes activities is the heartbeat of each senior living building. Making a difference in each resident's day is what is most important to her. Outside of work, Kristen has a wonderful husband Frankie, and they have two beautiful kids together, Tripp and Logan. If she's not with her family in downtown Greenville, then you can find her at the lake on any given sunny day.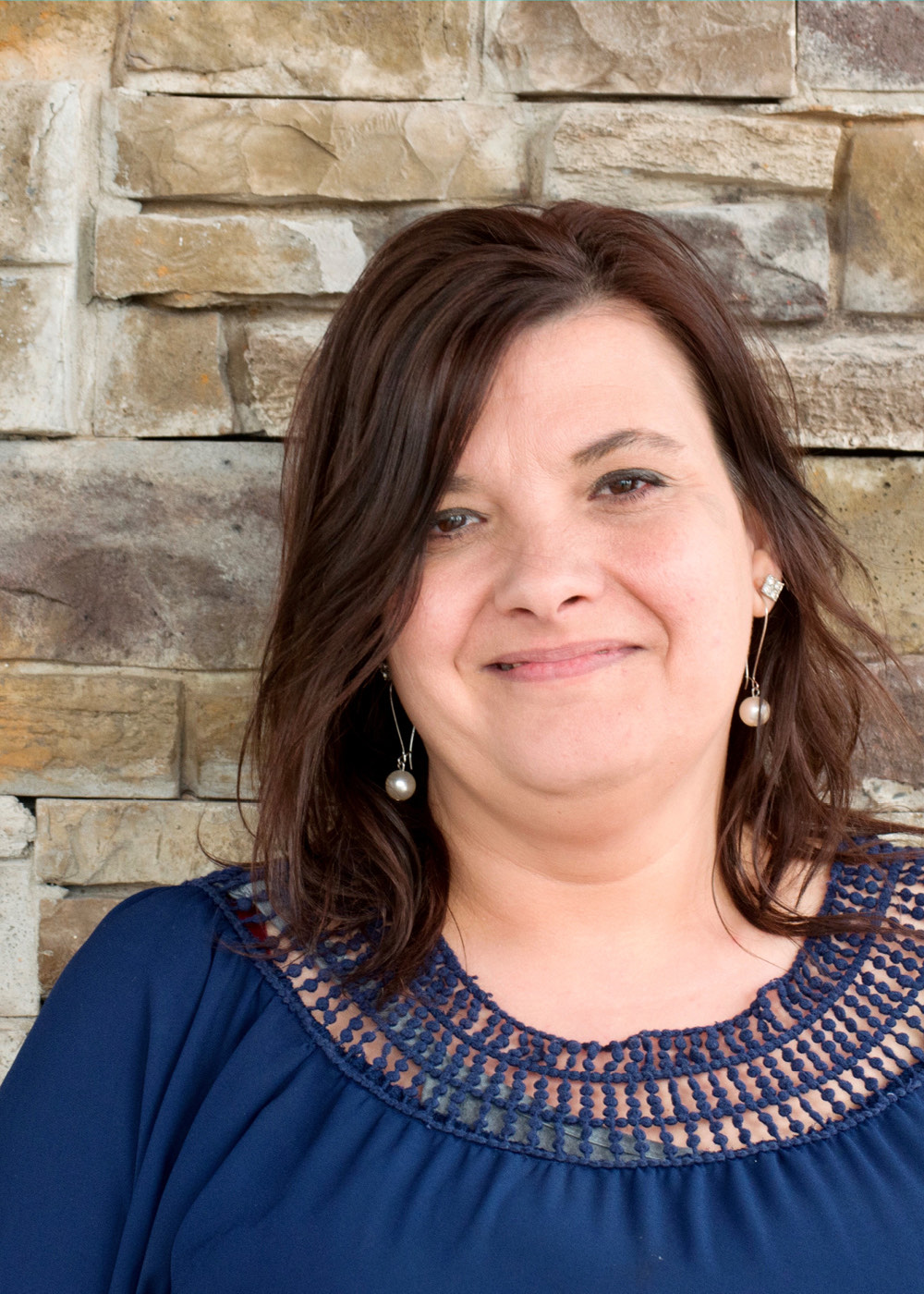 15 years ago, Carrie's older brother was in an accident and required 24-hour care. That's where and when she started taking care of people. Carrie worked in the home healthcare field for many years until she arrived at Oakview Park. At Oakview, Carrie started off working as a caregiver, then med tech, and now she is our memory care coordinator. She feels honored to work with the special residents in our memory care. Carrie has three children. Her oldest son Jared is 22, Morgan, her only daughter, is 20, and her youngest son Garrett is eight-years-old. She also has two dogs named Tanner and Zoey. They are just as spoiled as the kids! Carrie grew up on a farm and her favorite pastime was riding horses — it is still one of her favorite things to do!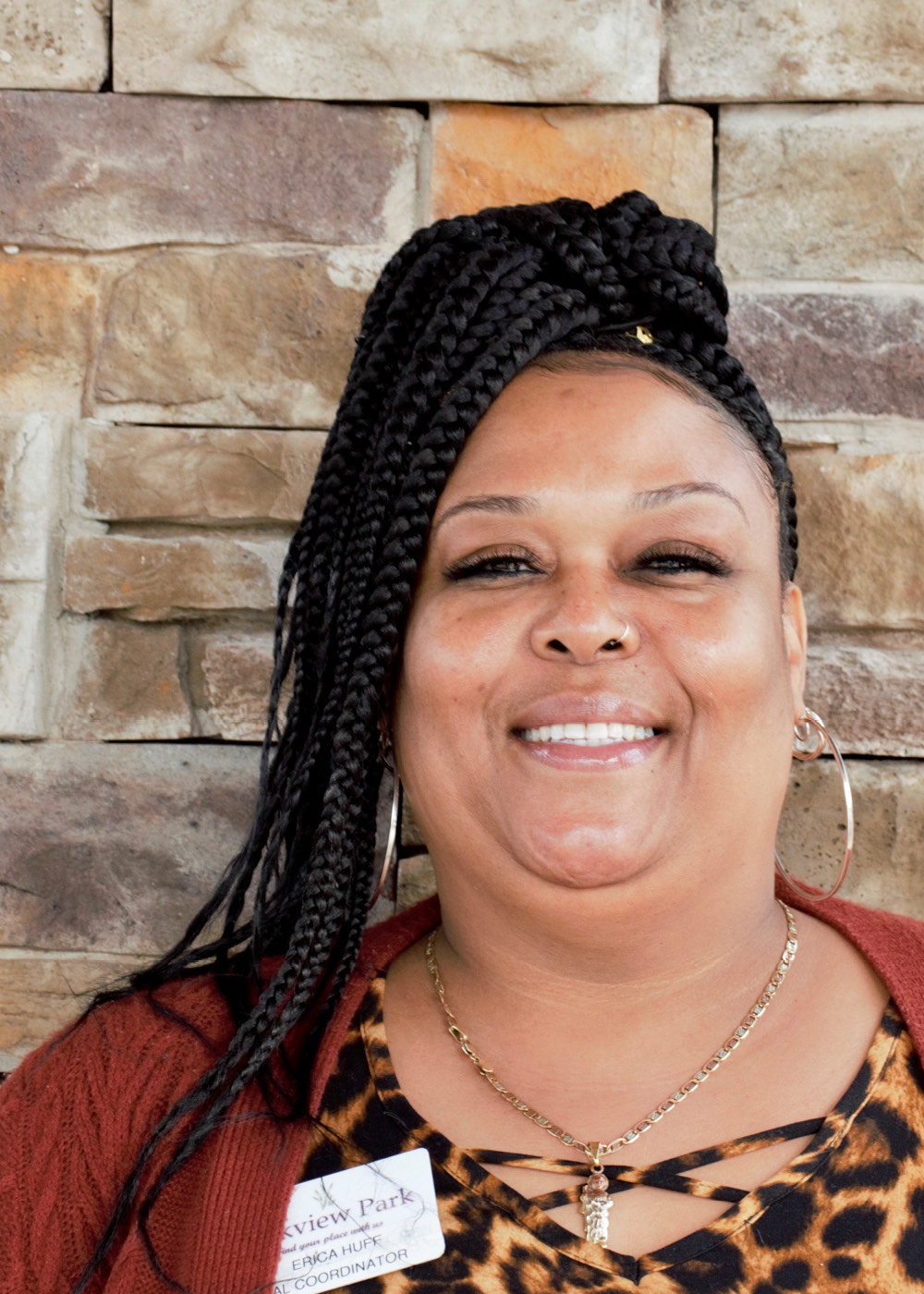 Assisted Living Coordinator
Erica has been in the medical field for over 20 years now. Taking care of others is her passion. She started out at Oakmont Nursing in 1990 where she also became a CNA. She worked there for five years until she started a new job at Greenville Memorial Hospital until 2006. She became a phlebotomist and a patient care tech. During July 2006, Erica went to work at Greenville Place Assisted Living Community and worked there until July 2019. Now she is here at Oakview Park Assisted Living! Erica really enjoys the residents, family members, and her co-workers. She has two children, four grandchildren, and one more grandchild on the way.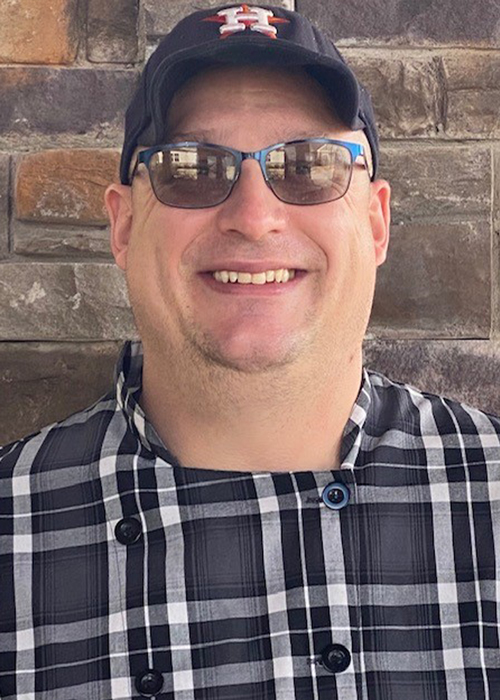 Sean joined the Atlas Senior Living community at Spring Park three years ago before coming to Oakview Park. Originally from Texas, he was raised in New Castle, PA and found his love of cooking from his grandmother. He's worked in professional kitchens since he was a young kid and attended trade school and culinary school to further his passion of cooking. During his career, he's had the opportunity to work in a wide variety of kitchens with great chefs — all while maintaining his own cooking style. Sean is married to his high school sweetheart, Sophia, and together they have two kids. He's lived in South Carolina for six years and is excited to continue learning and growing at Oakview Park!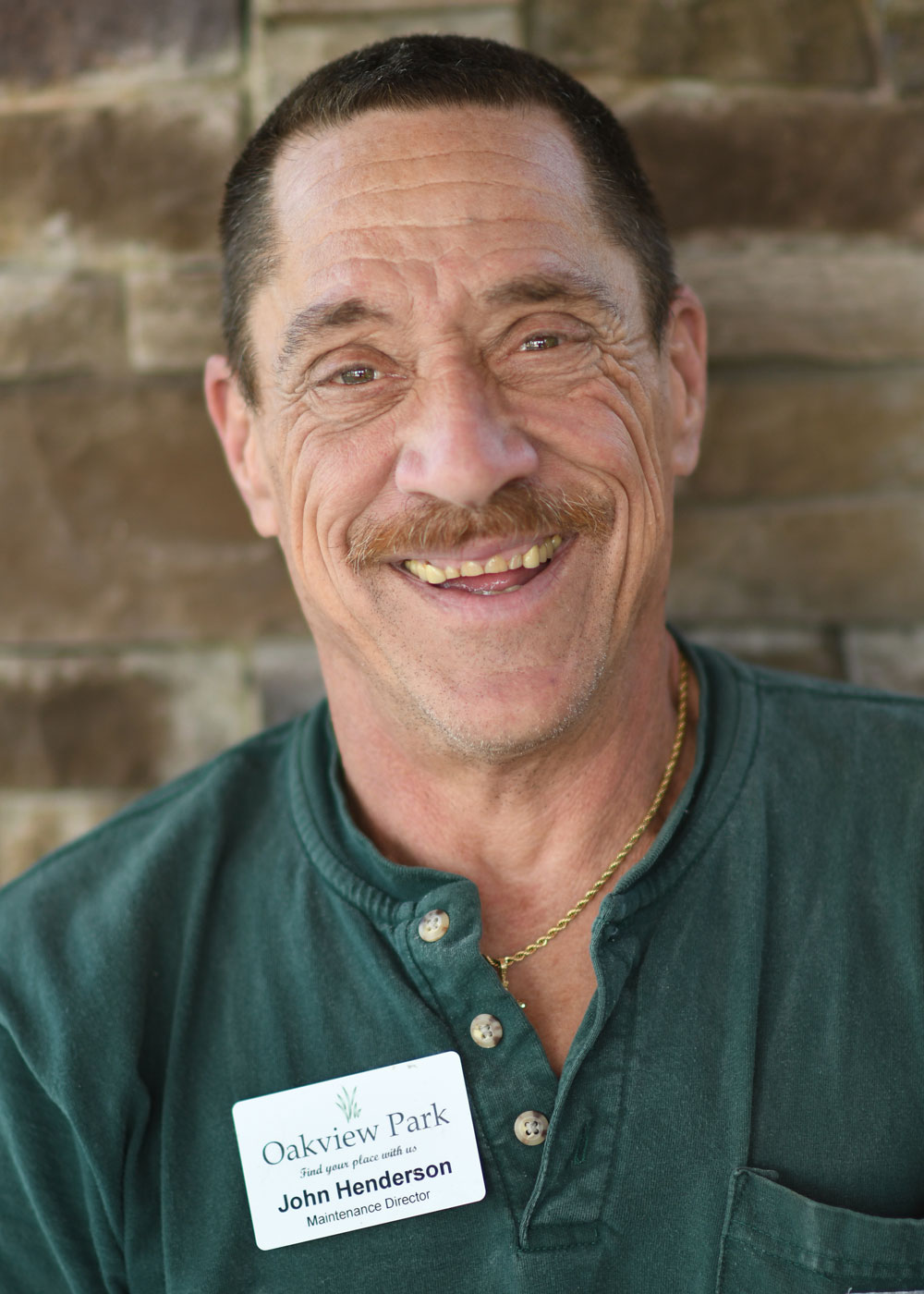 John is the Maintenance Director at Oakview Park Assisted Living. He has been with Oakview since December 2018. Prior to coming to Oakview, John worked as a certified arborist, an HVAC service and installation technician, and in construction. He is an ordained minister and loves God. He has been working with seniors for numerous years as a hospice volunteer for various projects. He feels that the Oakview maintenance position should be treated with the same respect and tender care that he would use in caring for his own home. John feels the best part of working with seniors is the opportunity it affords him in helping others. John, also known as "Johnboy", has a passion for helping others. He loves God, his family, and believes in a close family bond. He is also known for his saying, "it's all about love." This shows in all that he does for others.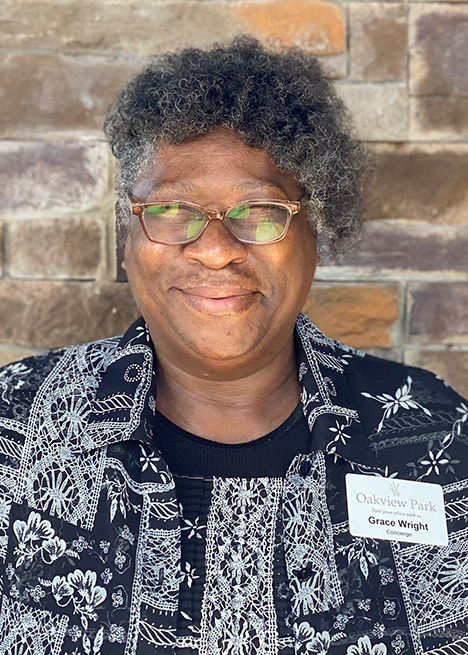 Grace keeps careful watch over the lobby area and who is coming in and who is going out of our building. She is kind, pleasant and always willing to assist. She has even come in on her day off to help.
Ms. Grace is from Greenville and is the oldest of three girls. She now has lots of nieces and nephews.  Her first job was babysitting, and then working at Morrison's Cafeteria at McAllister Square. Church is important to her. She is a member of Calvary Apostolic Church where she helps wherever and whenever asked.
When asked what she likes about her job, she replied that she loves the staff but that she loves the residents even more. She appreciates the kindness of management and all the staff. However, it is the residents who have endeared themselves to her. She enjoys listening to them because she feels like they have a lot of wisdom.