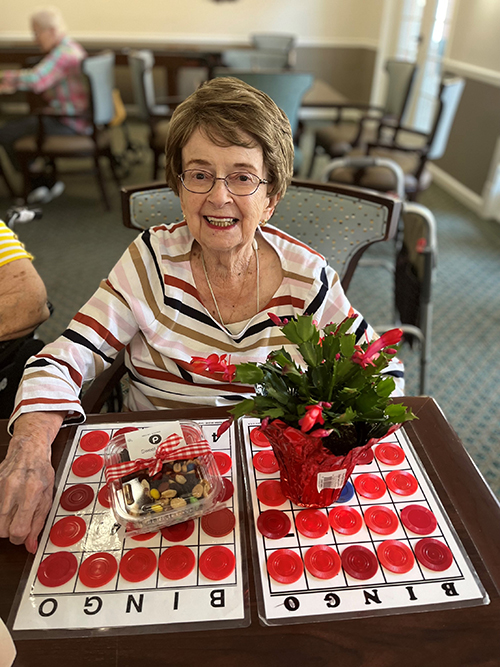 Marianne was born and raised in New Jersey where she lived until moving to Georgia in 2008, She was married for 53 years and raised 4 children. She has enjoyed a wonderful life with her 8 grandchildren and 13 great-grandchildren!
Since moving to Georgia, she has developed lifelong friendships and enjoyed a very socially active Life. She is the consummate "social director" wherever she goes. She joined the Legacy Ridge Family in July and quickly became involved in all daily activities. She enjoys playing Bingo, Cards, and Dominoes and is happy to teach everyone all her card-playing knowledge.
You will always find her with a warm smile and sunny disposition.
We LOVE you, Marianne!
Hear More About Our Senior Living Residents