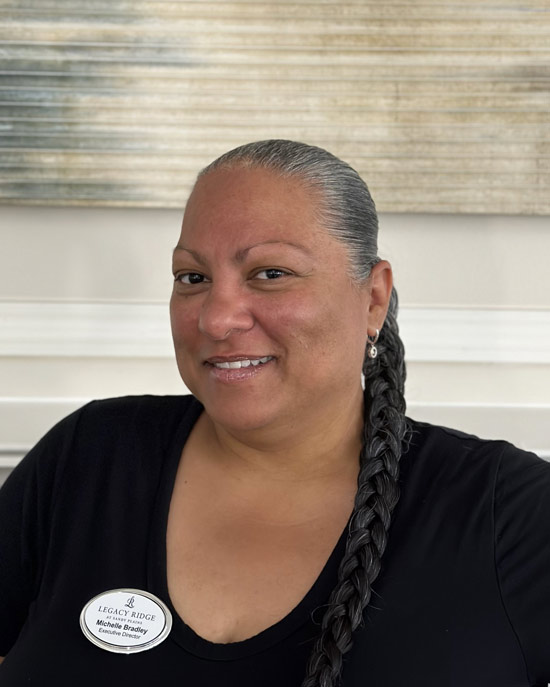 I'm originally from Boston, Massachusetts. I have been in the medical field for over 25yrs. I am a licensed LPN and I have over 12yrs of clinical experience. Over the last 5yrs I have made significant advances in medical management.
I decided to become an Executive Director because I felt that senior living deserved to have a person with clinical acuity leading the team. While I work on finishing up my MBA in Organizational Management, I vow to help take Legacy Ridge at Sandy Plains to the next level!
Sales and Marketing Director
Christina is a metro Atlanta native. She lives in Roswell with her fiancé and is a soccer/football bonus mom of two teenage boys and a German Shepherd – all of whom keep her on her toes! Christina has been in senior living for over 20 years and can't see herself working in any other industry. She is currently writing a book that is a collection of short stories, wisdoms, and "-isms" she has heard from her seniors over the years.
She loves coffee, shopping, and a great pen!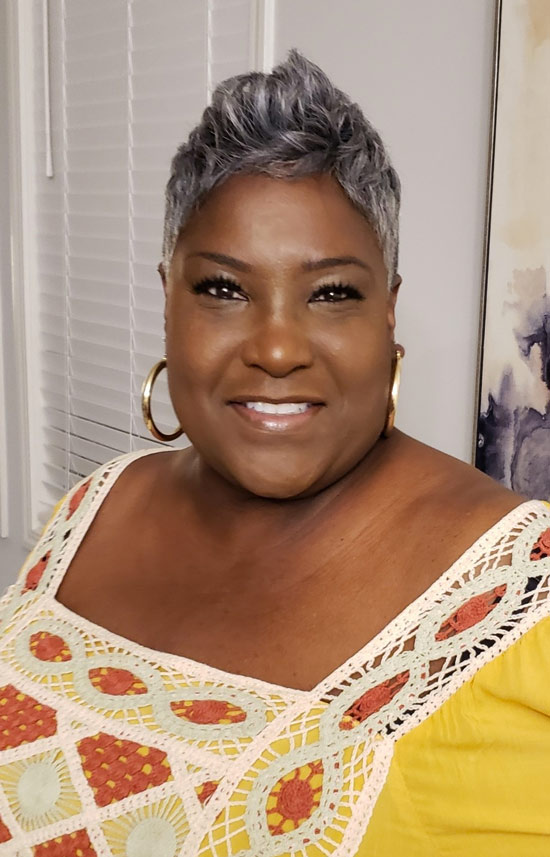 Andrea is originally from Memphis, Tennessee, but has lived in Georgia for 28 years via Las Vegas, Nevada. She has over 30 plus years' experience in the healthcare field, as a Hemodialysis/Acute Technician and Office Managers.  
Andrea is new to the senior living environment but has a huge heart for the elderly community since her early childhood, that she became passionate about. Making a positive difference, with love, in the lives of others is how she lives her life, instilled in her by her Mother. 
I'm grateful, as the new BOM, to be afforded the opportunity to serve our seniors daily in multiple capacities, as well as their families. 
She is a wife, to her wonderful husband Robert and Mother to their only child, daughter Ryan Alise.
Andrea is excited about joining the Legacy Ridge at Sandy Plain family and look forward to the journey that lies ahead.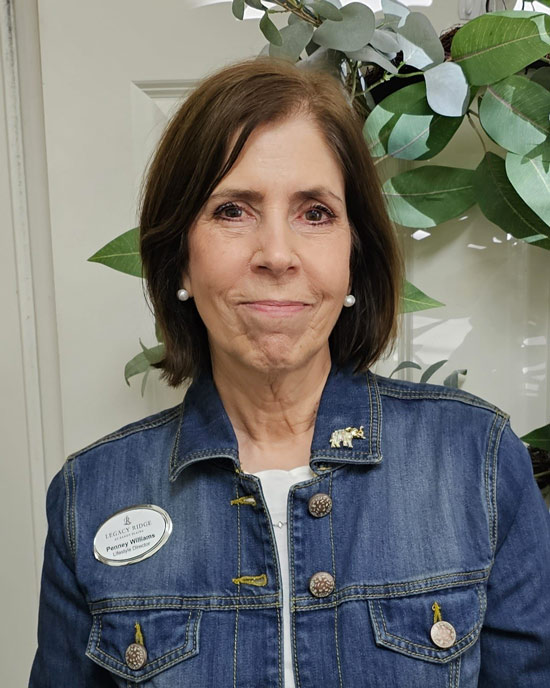 Penney says she immediately felt at home at Sandy Plains during her first visit after being welcomed on the front porch by one of our residents. She describes the atmosphere as warm and cozy. Penney says the residents inspire her every day. "It has been a joy to get to know all our Assisted Living and Memory Care-Spirit Community residents." She looks forward to creating and delivering a meaningful and impactful engagement program for all the residents.
Penney has over six years' experience in Senior Living both as a family member and in Engagement for senior living communities. She has developed many programs, served as a trainer for staff and volunteers and provided support for families. Her trademark saying is "Today is a good day to have a good day."
Penney has a B.A. in English and a M.S. in Education (Guidance and Counseling) from Longwood University. Penney is married with two sons and a six-month-old yellow lab puppy named Winnie.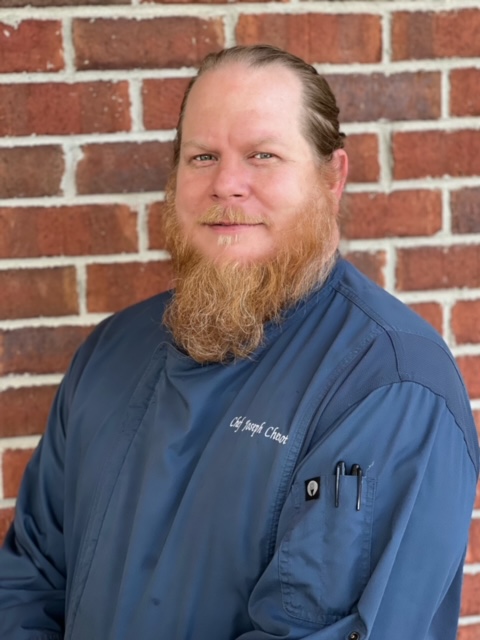 Joe was born in Cincinnati, OH, and raised in Southwest FL. It was there he learned culinary arts and began working in prestigious country clubs around the area. After getting married, he moved to GA where he discovered good old-fashioned southern cooking! He has lived in the Atlanta, GA area for the past 11 years with his wife, Erica, and their two daughters, Goldie and Violet.
Learn More About Our Senior Community Leadership