Sales & Marketing Director
I graduated from Kennesaw State University with my Bachelor of Business Administration in Management. After losing my grandfather, it changed my perspective on our senior population. I started as an Associate Director of Sales and got my foot in the door of senior living. My goal is to be the best advocate for our residents and families in Senior Living. I want to provide the best and highest quality of life that includes care, support, and a resource for our residents.
I moved to Kennesaw, Georgia in 2013 and has become my official home. I have lived in 4 other states with my two brothers and parents. I am the middle child and the only girl. Some things that I enjoy in my own time are scuba diving, traveling, reading, and spending time with friends and family. Some places that I have traveled to and dove in is Belize, Cozumel Mexico, Roatan Honduras, and Bonaire. I have a golden retriever named Nala and a cat named Tatum.
While pursuing a Nursing career, Trice discovered her true calling which directed her path to serve the aging community. 
In the early 2000's, Trice began TriceCares, LLC, a Geriatric Sitter Service, which collaborated with area Assisted Living facilities to offer ancillary companionship services to seniors.   Trice continued to grow in numerous clinical and clerical roles working for organizations like Source Medical, Summit Radiology and Fibrix, further igniting her passion for patient care. 
During the Covid pandemic, Trice began working as a Concierge at Legacy Ridge at Brookstone. In Fall of 2020, Trice returned to school to complete a Bachelor of Science in Healthcare Administration at Reinhardt University, with plans of graduating in Spring of 2023. 
In 2022, Trice was offered a position with Legacy Ridge at Sandy Plains, where she currently serves as Business Office Director. Trice strives to provide optimal service, while improving employee engagement and enriching the lives of those who call Legacy Ridge home.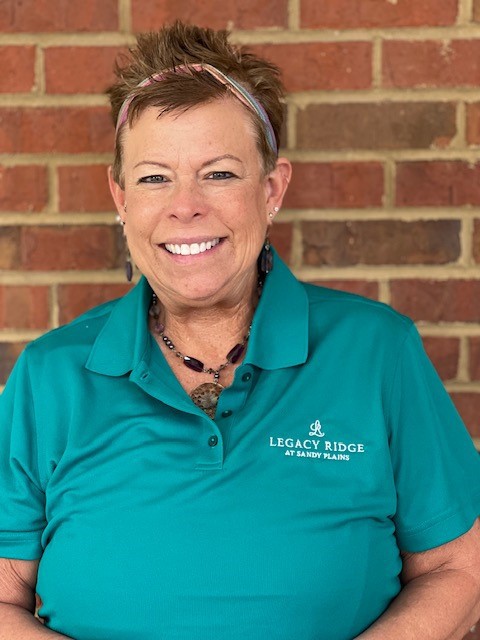 My name is Donna Schmitt. I was born and raised in the Midwest. I have lived in Georgia for 35 years. I have been married to my husband Doug for 34 years and we have one lovely daughter Lauren Ashley.
My passion is to dazzle. I love people & I love to give a positive spirit. I worked for AT&T for 20 plus years. Also, I was an office manager for a dentist for 10 years. I was driven to Senior Living after my parents passed away too young. I feel like my seniors are my family. And, I feel I was called to do the work I do with our amazing residents.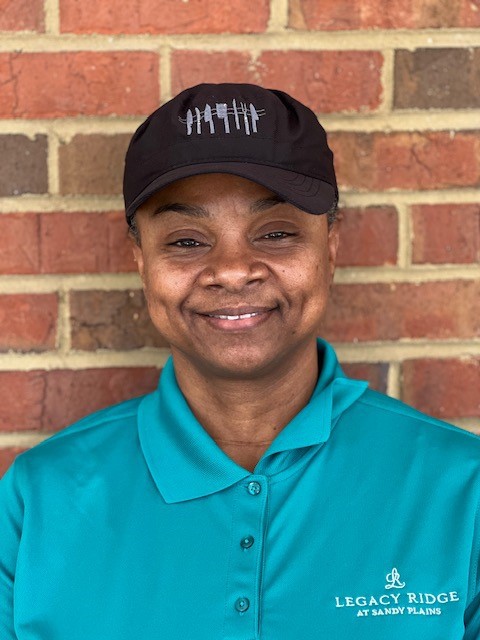 Hello, I am Chef Beverly Stephens. I am a culinary trained professional. I graduated Suma Cum Laude from Le Cordon Bleu in 2011. I also have a Bachelor of Science degree in Business Administration from Colorado Technical University in 2021. I also have an Associate's Degree in Pre-Med from Alcorn State University in 1993.
I have worked in the healthcare industry for the past 18 years. My passion is creating healthy meal options for our seniors. I enjoy working and enriching seniors' lives daily through food.
I am a devoted wife. I have been married for 23 years and am a proud mother of two. I have a beautiful daughter Erica (25) and a handsome son Torey (19). I believe in family first always.
I have a true passion for working with our aging community and ensuring that they are well-nourished and healthy. Making great meals for this special generation of people is a blessing and it is always my hope that it creates memorable moments for them as well.
Learn More About Our Senior Community Leadership