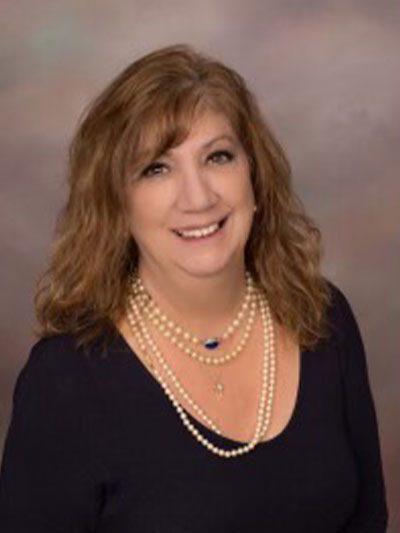 Deb has been in the medical field for over 30 years and just over 20 years ago fell in love with the senior population. Her journey changed and she has worked in assisted living and memory care communities. She has worn many hats: Direct Care Nurse, Health and Wellness Director, and Executive Director. She is also a Dementia Practitioner. As part of a team in these communities, you can add bus driver, sales, housekeeper, painter, cook, waitress, maintenance director, etc. to her resume. She is a fierce advocate for the elderly, their rights, their comforts, and their quality of life. She is a comforter and a friend to those she directly serves as well as their families. She is a strong leader who is understanding, fair, and strives to have a team that excels for the benefit of those they serve.
Deb has always loved listening to, learning from, and being with her seniors. They are a wealth of knowledge, wisdom, stories, ideas, laughter, and so much love. She encourages her team to know their folks. They are not just residents at the community, they become family. We are all enriched and our days are more joyful if we spend our days loving, caring, and celebrating our folks every day!
Deb is married to Tom who is a retired Army veteran. She has three children and eight grandchildren. We expect you will get to know Tom, and also Bre, her daughter who lives locally, as they too have a love for our elders. A parrot, two dogs, and two cats are privileged members of the family as well as they love to rescue animals.
Deb is an avid reader with a house full of too many books! She loves to discover out-of-the-way places to visit. She is trying to learn how to play the guitar so perhaps, one day, she will play for us all.
Deb is thrilled to be starting a new journey with us here at Madison at The Range. She looks forward to meeting all of you and your families. Your feedback, input, ideas, needs and wants are of the utmost importance to her. This is your home and her priority is that you are happy within your home and with the people who surround you.
Keith has over 15 years of experience in the cooking field and five years in management. He is ServSafe certified and oversees the day-to-day functions of the dining room as well as the dining team at Madison at the Range. He also consults with the dietitian regarding menu planning and conducts monthly meetings with residents. Keith is engaged and has three beautiful children. Keith's passion is cooking and loves making the residents happy with the food that is served.
Health and Wellness Director
Ginger started working as a CNA after graduating high school, and worked as a PCA while attending Calhoun Community College. There she received her Practical Nurse Certificate in 2009, and received her associate degree in nursing in 2012. Ginger is experienced in many different areas of nursing, however, she has a passion for working with seniors. Her very favorite area is the geriatric population. She has worked in long term care and skilled nursing for the past 5 years as a charge nurse, unit manager, and risk manager.
Ginger has been married for 22 years. Together, she and Bill have 2 children, Andrew and Ansley. And their family is complete with their two beloved dogs, Sassy and Cora.
In Ginger's spare time, she loves to spend time with her family and enjoying Sunday dinner with them as well.
A gentle giant with a heart of gold, Chad is the father of five and an unapologetic follower of the Lord. He is a plumber by trade, but a jack of many. He was born and raised in Woodland, AL but migrated to Huntsville, AL after marrying the love of his life. He has always enjoyed tinkering with things and making them look and work better.
Assisted Living Lifestyle Coordinator
Cynthia is originally from Tennessee, where her parents owned three restaurants. Cynthia has been working with the elderly for 23 years. She has a passion for our community and our residents and truly has a selfless heart. She enjoys cooking and caregiving.
Memory Care Lifestyles Coordinator
Amanda has been in the business of caring for seniors since she was 21. Amanda felt that God has called her to this career. She enjoys being with the greatest generation and making their days as enjoyable as she can. Amanda lives in Decatur with her husband, Bradley. She has four children and one granddaughter.
Business Office Coordinator
Sheena has always known that she wanted to work in the healthcare field. She obtained a Bachelor's Degree in Healthcare Administration and has previously worked in pediatrics healthcare. She then decided to be a stay-at-home mother. Sheena always knew that afterward, when she re-entered the workforce, that she would one day receive an opportunity to work in the healthcare field again. She has been more than grateful to be given the opportunity to work as the Business Office Coordinator for assisted living and memory care. Sheena enjoys working alongside a great team as well as the senior living environment. She also loves to talk and laugh with seniors and be a part of their everyday lives. She adores listening to their life stories and strives to do her best for the community. In her spare time, she enjoys spending time with her husband and three kids.
Assisted Living Coordinator
Jessica is a 2017 graduate of Tennessee College of Applied Technology where she received her diploma for practical nursing. At 13, she encountered a hospice nurse for her grandfather that showed more care and compassion than she had ever seen. That's when Jessica made the decision that she wanted to be a nurse. She entered the healthcare field at 16 as a private caregiver and worked her way up. She has experience in many areas of nursing and nursing management, but assisted living is where she finds her true calling. She strives to provide a compassionate and caring community that seniors can call home.