Our menus frequently include a resident's favorite recipe. Residents and their special guests eat "family style", enjoying heartwarming, home-style cooking. Scroll down to view some of our mouth-watering recipes!
Mrs. Talat's Egg Drop Soup
COOKING DIRECTIONS:
Bring the chicken stock to a simmer in a medium-sized soup pot.

Stir in the sesame oil, salt, sugar, and white pepper.

Add in the turmeric or yellow food coloring, if using. Using turmeric or yellow food coloring gives the soup that rich restaurant-style yellow color but this is optional.

Taste the soup and adjust the seasoning if needed.

Next add the cornstarch slurry.

Make sure the cornstarch and water are mixed well, as the cornstarch settles very quickly.

Stir the soup continuously as you drizzle in the slurry, or you'll get unpleasant clumps of cooked starch in your soup. Use more or less starch if you like a thicker or thinner soup. You can also add the starch in a couple small batches, let the soup simmer for a couple of minutes, then check to see if the consistency is to your liking.

This recipe calls for the egg to be slightly beaten, which results in both white and yellow egg swirls. The speed at which you stir the soup when adding the egg also determines whether you get large "egg flowers" or small egg flowers.

Once the soup's consistency is to your liking, use a ladle to stir the soup in a circular motion, and slowly drizzle in the egg until you have added it all. Ladle the soup in a bowl, top with scallions, and serve!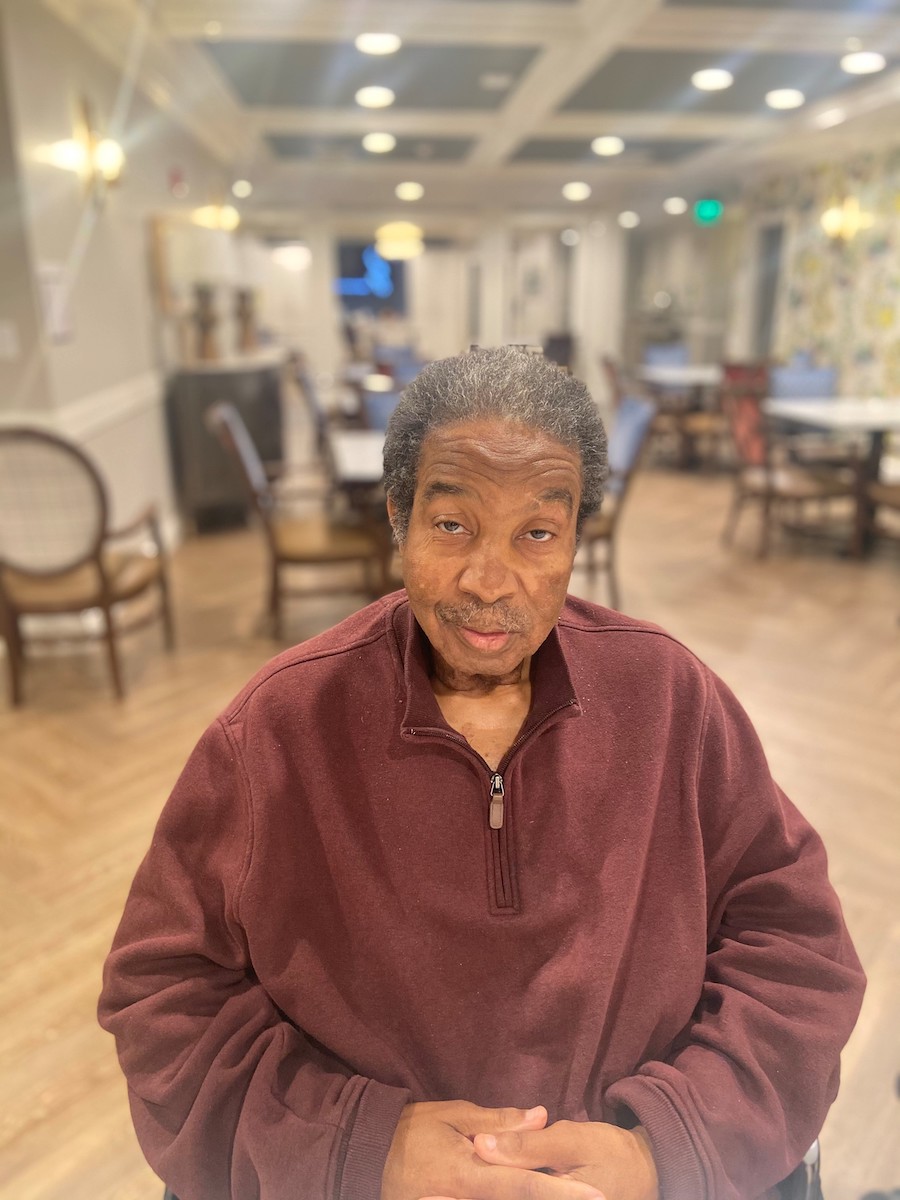 Mr. Earnest Favorite Fried Shrimp
COOKING DIRECTIONS:
Beat 3 large eggs in a medium bowl until frothy.
Mix 1/3 cup flour, 1/2 teaspoon salt and pepper in another medium bowl.
Dredge shrimp in flour, shake off excess.
 Pour 1 1/2 cups of bread crumbs onto a plate/bowl.
Dip shrimp into eggs, then press into bread crumbs; turn shrimp over and press into bread crumbs again to coat both sides.
Pour enough oil into a heavy large pot to reach depth of 2 inches; heat to 350 degrees.
Working in batches, add shrimp to hot oil; deep fry until cooked through, about 1 minute.
Transfer shrimp onto paper towels to drain.
Serve on a platter with your favorite side, and enjoy!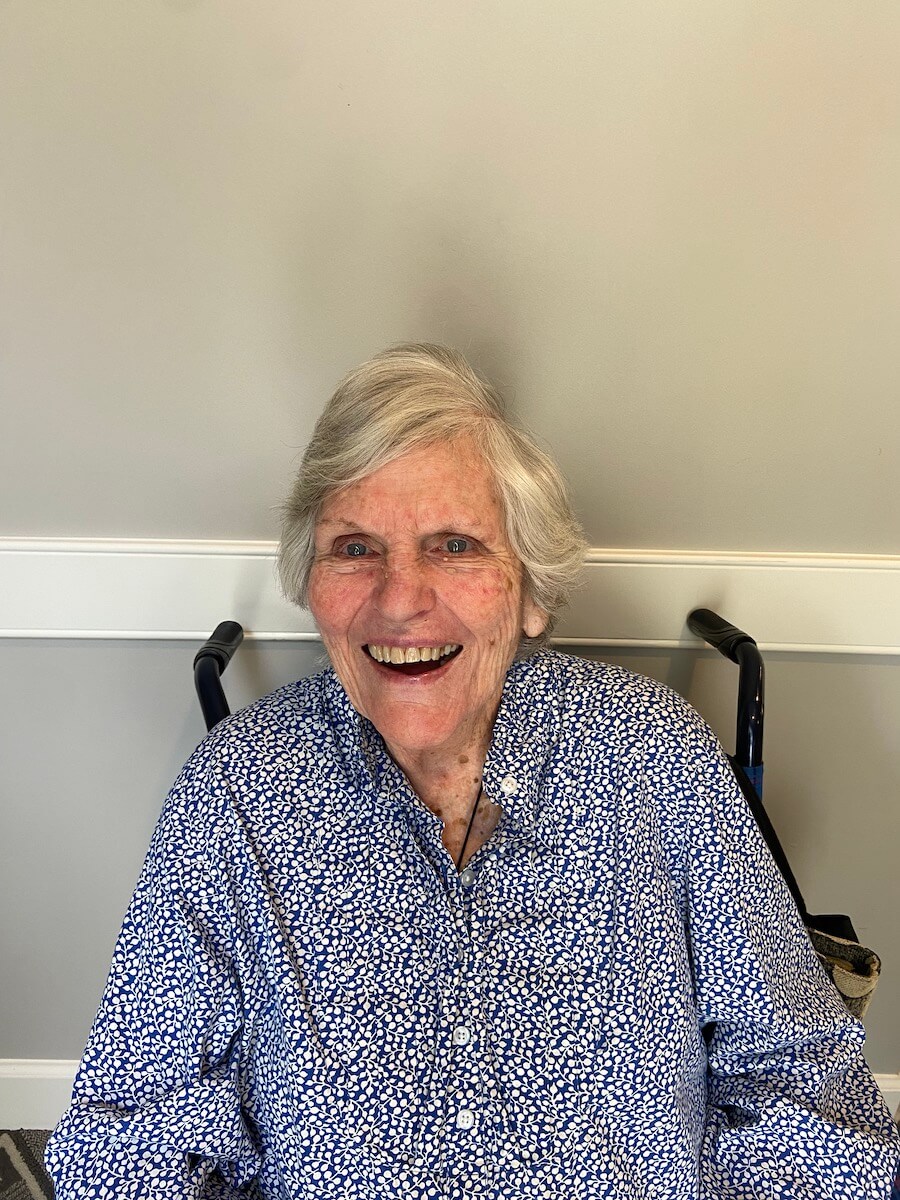 PREP DIRECTIONS:
Preheat oven to 450 degrees.
Wash and dry fish, then score both sides of fish 3 times.
Stuff each slit with minced garlic and jalapeño.
Rub fish with salt, pepper and all-purpose seasoning.
Let fish marinate for 30 minutes or overnight for a more intense flavor.
COOKING DIRECTIONS:
In a medium skillet, melt 1 tablespoon of butter.
Add okra and bell pepper and cook until tender.
Make a slit down the center of the fish's belly. Stuff the belly with okra and peppers.
Place fish in buttered foil, then seal it leaving a slight opening.
Place fish on a baking sheet and bake for 10-15 minutes.
Remove from oven and prepare a plate with a side of your choosing (Ann loves to eat this dish with green beans).
Serve and enjoy.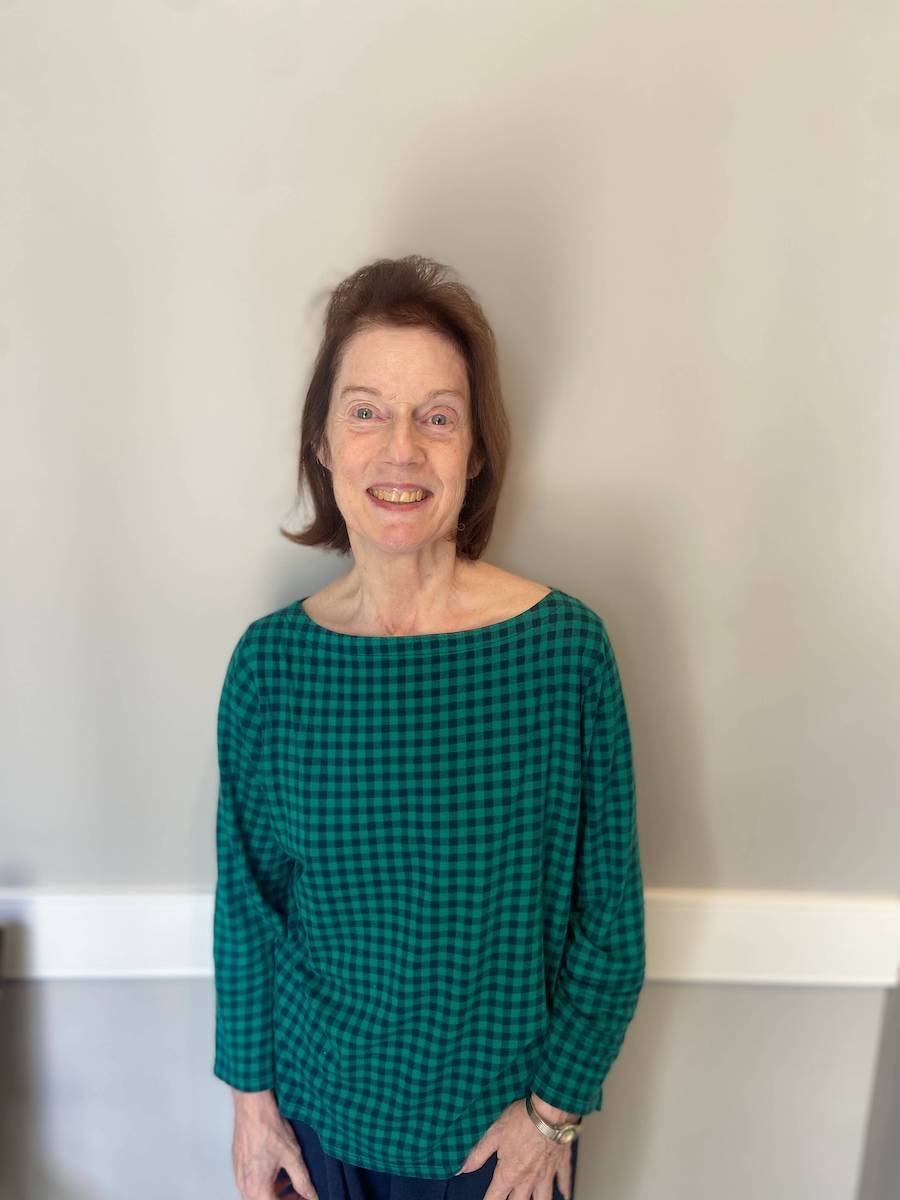 Gana's Baked Macaroni and Cheese
DIRECTIONS
Boil the pasta, drain.
Make the cheese sauce by combining fat (butter), and starch (flour), then whisk in the milk products.
Cook the sauce until it's nice and thick.
Add in shredded cheeses, stir well.
Combine cheese sauce with cooked pasta.
Transfer half of the mac and cheese into a baking dish, sprinkle with more shredded cheese. Top with the rest of the mac and cheese, top with more shredded cheese.
Bake until the top is a light golden brown. Serve and enjoy!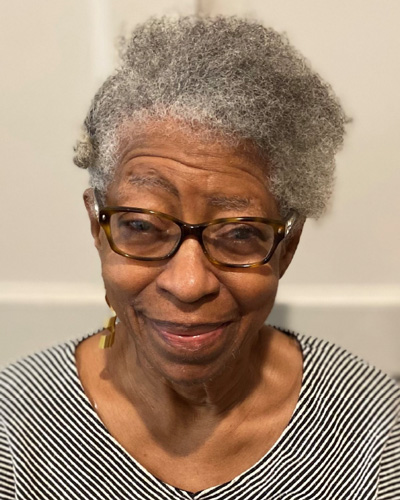 Cheryl's Curry Chicken & Potatoes Over Rice
DIRECTIONS
Place cut-up chicken in a large bowl, season it well, then let sit for 2-24 hours.
Heat a deep Dutch pan over medium heat, drizzle in olive oil. Add onions, salt, pepper, and garlic. Cook until soft. Remove onions and garlic from pan and set aside.
Add in chicken, sear on both sides until golden brown, about 7 to 8 minutes. Sprinkle curry powder over and around chicken (Chief or Madras curry brand).
Add reserved onions and garlic back to the pan. Add 1 Scotch bonnet pepper. Add quartered potatoes, and stir to evenly coat chicken and potatoes. Add 1 to 2 quarts of chicken stock to cover chicken. Add 1 bay leaf and 2 thyme sprigs. Bring to simmer.
Remove Scotch bonnet pepper, cover pot and let cook for 30 minutes or until chicken is tender and falling off the bone. Add 1 tablespoon of the slurry.
Serve over white rice, and enjoy!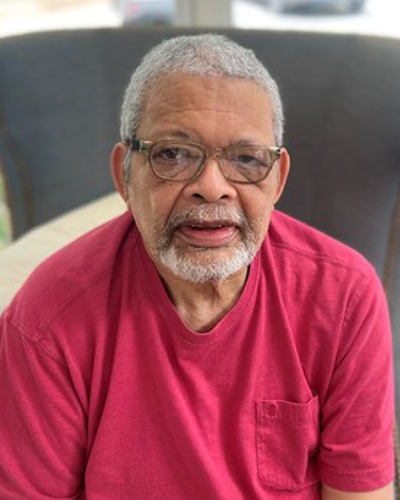 Nelson's Ackee & Saltfish
DIRECTIONS
Rinse salt cod under cold water until salt is washed away. Transfer to medium bowl and cover with fresh water, soak for an hour and then refrigerate overnight.
Next day, transfer to small saucepan with fresh water. Bring to a boil over medium height for about 40 minutes. 
Once cooked, drain and set to the side. 
In a 12 inch skillet, heat oil over medium heat. Add onion, bell pepper, scotch bonnet and garlic, and cook until soft for about 5 minutes.
Add fish and heat through for about 5 minutes. Add tomato, scallion and thyme, stir to combine and cook until vegetables are tender for about 5 minutes.
Add ackee, stir gently to incorporate, taking care not to over mix, which can cause the ackee to become mushy. Add and cook until ackee is heated through, about 3 minutes.
Season to taste. Serve and enjoy!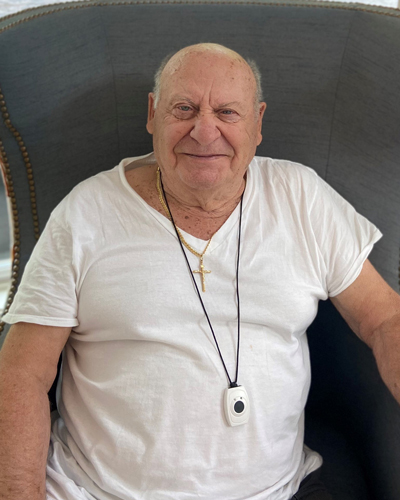 DIRECTIONS
Preheat oven to 350 degrees.
Cook penne pasta according to package instructions. Add salt and olive oil to water. Once done boiling drain, then sprinkle parmesan cheese on top and sit to the side.
Make meat sauce, add wine, crushed tomato, bay leaves, spices and a pinch of sugar.
Prepare the bechamel.
Assemble the Pastisio. Top the cooked pasta with meat sauce, top meat sauce with bechamel, smooth with spatula covering evenly.
Bake the Pastisio at 350 degrees for 1 hour until golden brown.
Remove from heat and set aside for 10 minutes. Cut into square pieces and serve. Enjoy!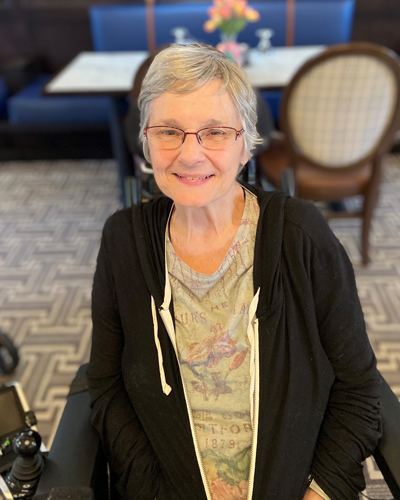 INGREDIENTS
1 box of penne noodles, cook as directed on box
1 pound of ground sirloin mixed with breadcrumbs, eggs, basil, salt, pepper, and minced garlic
DIRECTIONS
Roll the meat into balls and brown them in Mazola oil.
The sauce for the meatballs requires sautéed garlic, 2 cans of tomato paste, fill them with water then pour into pan, and fresh seasonings from her father's garden.
Once meat and sauce is done take the sauce and pour over the meat then cook for an hour in the oven.
Take the meat and sauce pour over the penne noodles on a plate then get a fork and enjoy!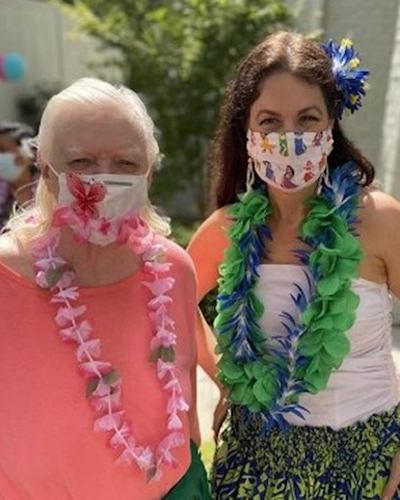 Arlene's Chicken Noodle Soup
INGREDIENTS
2 tablespoons unsalted butter
1 onion, diced 
2 carrots, peeled and diced
2 stalks celery, diced
3 cloves garlic, minced
8 cups chicken stock
2 bay leaves
Kosher salt
freshly ground black pepper, to taste
2 1/2 pounds bone-in, skinless chicken breasts
2 1/2 cups wide egg noodles
2 tablespoons chopped fresh parsley leaves
Put all ingredients in a slow cooker and cook overnight. Serves 4-6 people