Meet Nancy Harding

Assisted Living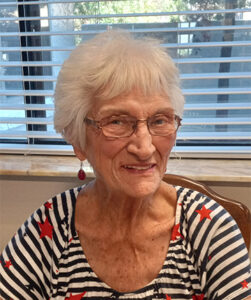 Nancy K. Harding was raised as an only child in Maryville, Missouri. She shares her hometown with author Homer Croy. She used to teach Sunday school and worked in the tax assessor's office, for 20 years, before traveling south. She has lived in Florida for about 15 years. She has 1 son, 1 daughter, and 4 grandchildren. Nancy loves cats and said that they always had one. Nancy reads music really well. She took piano lessons for 8 years. She loves nature and taking walks outside. Nancy is very friendly and has a great sense of humor. She is quick to say, "I had a wonderful life with my wonderful husband, Leslie." She enjoys playing games and making jewelry. Nancy is always willing to try something new. You may just catch her dancing to her favorite music from the 50s and 60s.
Meet Catherine Kwiatkowski

Independent Living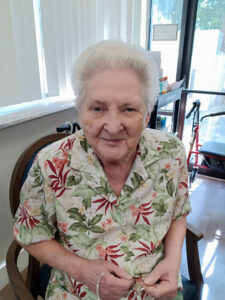 If you have not met Cathy yet you are in for a real treat. She was born in Tifton, Georgia but Florida has been her home for 83 years. She is the third of four children. Some would say she is the "cream in the middle". Cathy graduated from Kathleen High School. She has four children two of them live close by the others live in Bradenton and Arkansas. The best part is she has 11 grandchildren, 21 great-grandchildren, and 1 great-great-grandchild. She is surely blessed. Her hobbies include crafts (she had a craft store at one time), and golf she was an average golfer. Country and Western music are her favorite, but she also enjoys swing music and music from the 50s. Cathy has lived at LHH for about 6 months and says she loves it. The people here are so nice and friendly. You will often find Cathy at the bingo tables or playing pokeno, she loves them both. Stop by and say hello the next time you see her.