Meet James Cross

Assisted Living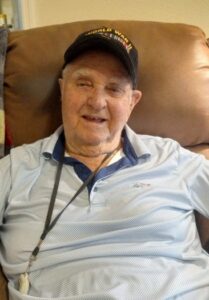 James Cross came to Lake Howard Heights in April of 2021. He was born in St. Augustine, FL, but grew up in Georgia. He was in the Army (WWII), then attended Florida Southern on a GI Bill. He majored in Citrus Culture and Business Administration. James was dating a woman who thought he might actually be a better fit for her roommate. She was right! James and Betty were married for 57 years! Their family consisted of two boys and a girl. Betty was a nurse at Winter Haven Hospital and James sold real estate and insurance. James has a long list of likes and hobbies.
Hunting, fishing, tennis, going to the beach, traveling, taking cruises, pizza, spaghetti, milkshakes from Andy's, football (GO BUCS!), and is an avid reader, BUT it is Georgie (his cat) who won him over and chose him to be her person!
Meet Clare Poehlman
Independent Living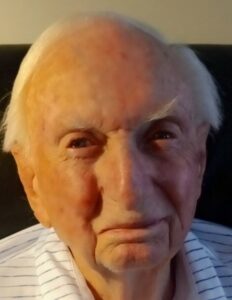 Mr. Poehlman was born in Windsor Ontario, Canada to Clare (Sr.) and Jean Poehlman. He attended school in Windsor as well as the University of Michigan. Majoring in marketing he used his marketing skills in large corporations as well as marketing other universities.
His talent and marketing skills lead him to travel the world to teach what he loved. He also taught in Mexico, France, Italy, and other European countries.
Married to Patricia for 50 years they had two children. Having lived in Florida for thirty plus years Clare had plenty of sunny days to learn and play a round or two of golf. He also enjoys a good game of bridge once he gets off the golf course. He still enjoys playing golf today when he can. His favorite food is a good steak complimented with a good scotch drink.
Most of all, he enjoys talking about his family, and
how important being a part of a family is to him.
Mr. Poehlman, we are glad you chose Lake Howard
Heights as your home.