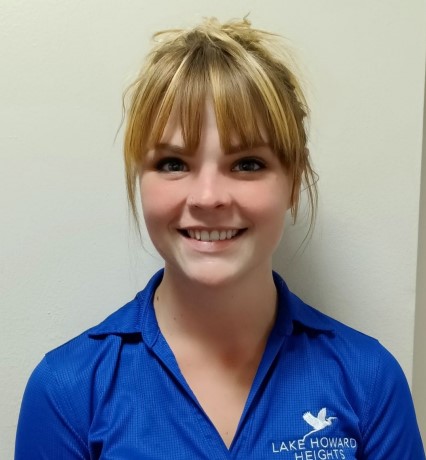 Makenzee is a true Florida native. Born and raised in Winter Haven she is one of three girls. She attended Winter Haven High School but graduated from Auburndale.
Makenzee enjoys fishing, painting, and playing with her dog Daisy. Would you believe it, her favorite food is potato soup? It's no wonder that she enjoys working in dining services. Makenzee is an outgoing and interesting person to talk with. Although she has never been out of the state of Florida, she has plans for travel later. She also doesn't like change.
Although she has only been at Lake Howard Heights for a short time, she really enjoys talking to the residents and hearing their stories.
Makenzee's plans include learning as much as she can in dining services and furthering her education.
Makenzee, we are happy to have you as part of our LHH family and congratulations on Associate of the Month.