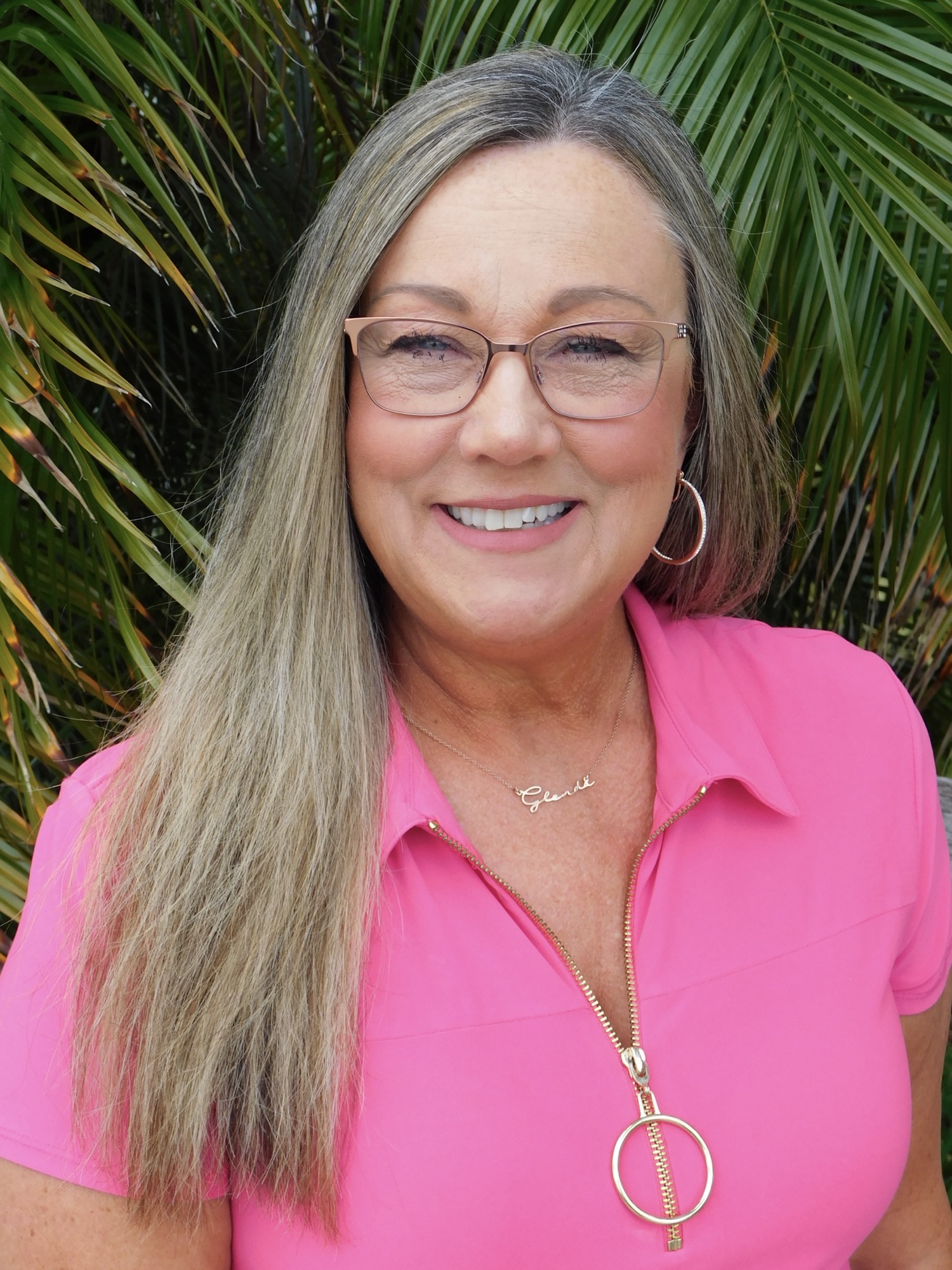 Glenda joined Lake Howard Heights in 2008, where she began as Director of Sales and Marketing. She remained in that role until 2010 when she accepted the position of Executive Director.  Glenda has been in the senior housing industry since 1986. She has one daughter, two sons and five grandchildren.  Glenda was born and raised in Polk County, so she is not only a true Florida native, but a Polk County native as well! She has a true and genuine love for the residents of the community.
After the loss of her father in 1992 and mother in 2005, she has been reminded that they would have been the age of some of the residents, so this has become her motivation for how she leads the community; the residents fill a void that was left, and she does her best to take care of them the way she would her own parents if they were still here.
Her personal hobbies are singing, visiting small town historical districts in search of little quaint shops and spending as much time with her family as possible.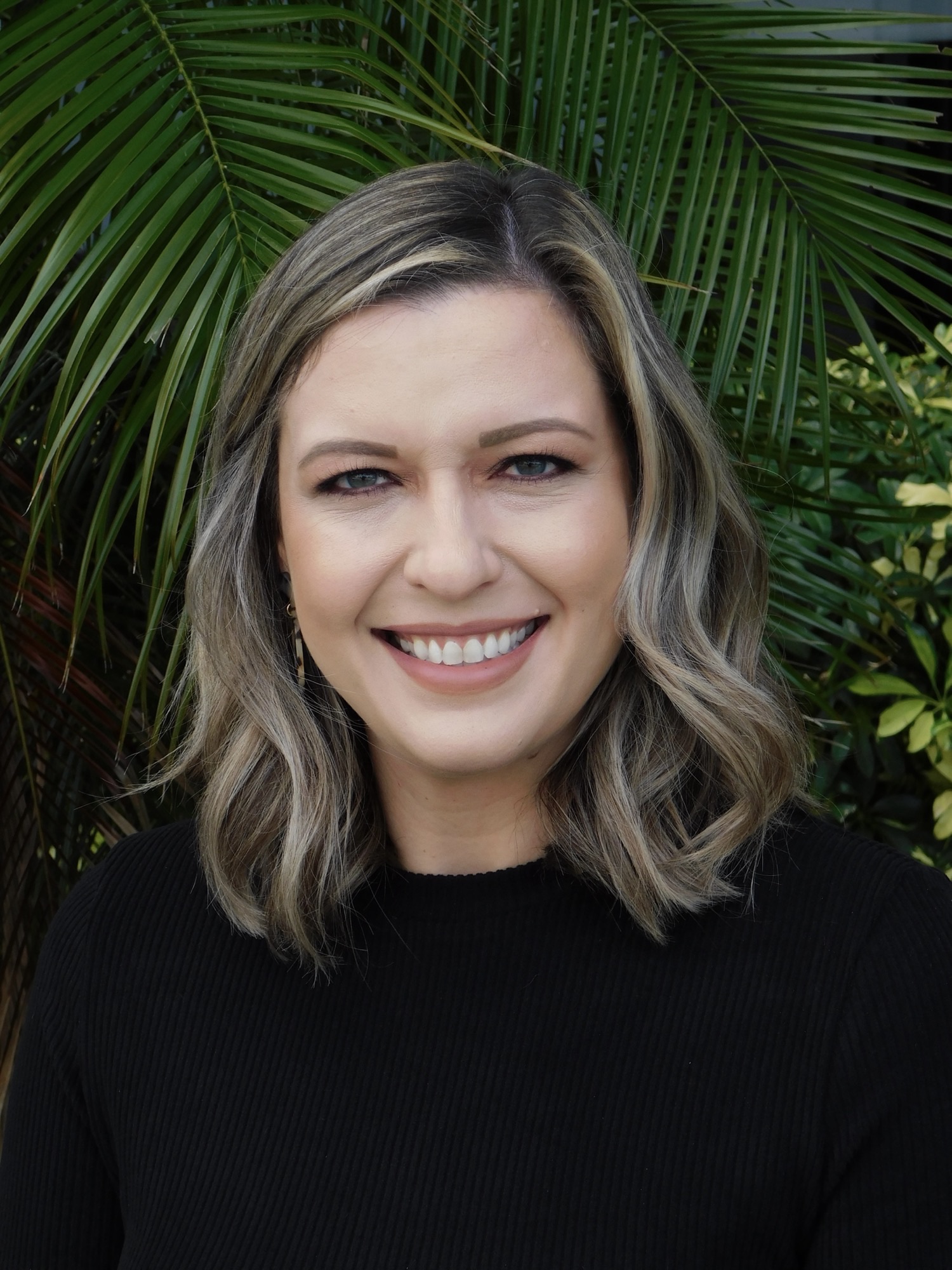 Director of Sales & Marketing
Megan joined the Lake Howard Heights team in 2022 as our Assistant Wellness Director and then graduated up to the Director of Sales and Marketing in late February of 2023. Although Megan was new as an associate of the community, she wasn't new to the Community as she had visited many of our residents under a former home Health agency as their rounding nurse. Megan became an LPN in 2012 and has served in the senior housing industry for the last 10 years.
Megan is not only a Florida native but was born and raised here in Winter Haven where she currently lives with her two amazing sons, Landon, who is 6 and Easton, who is 3. In her spare time, you will find her at the T-ball field watching the boys play. Her hobbies are spending time outdoors and with her family.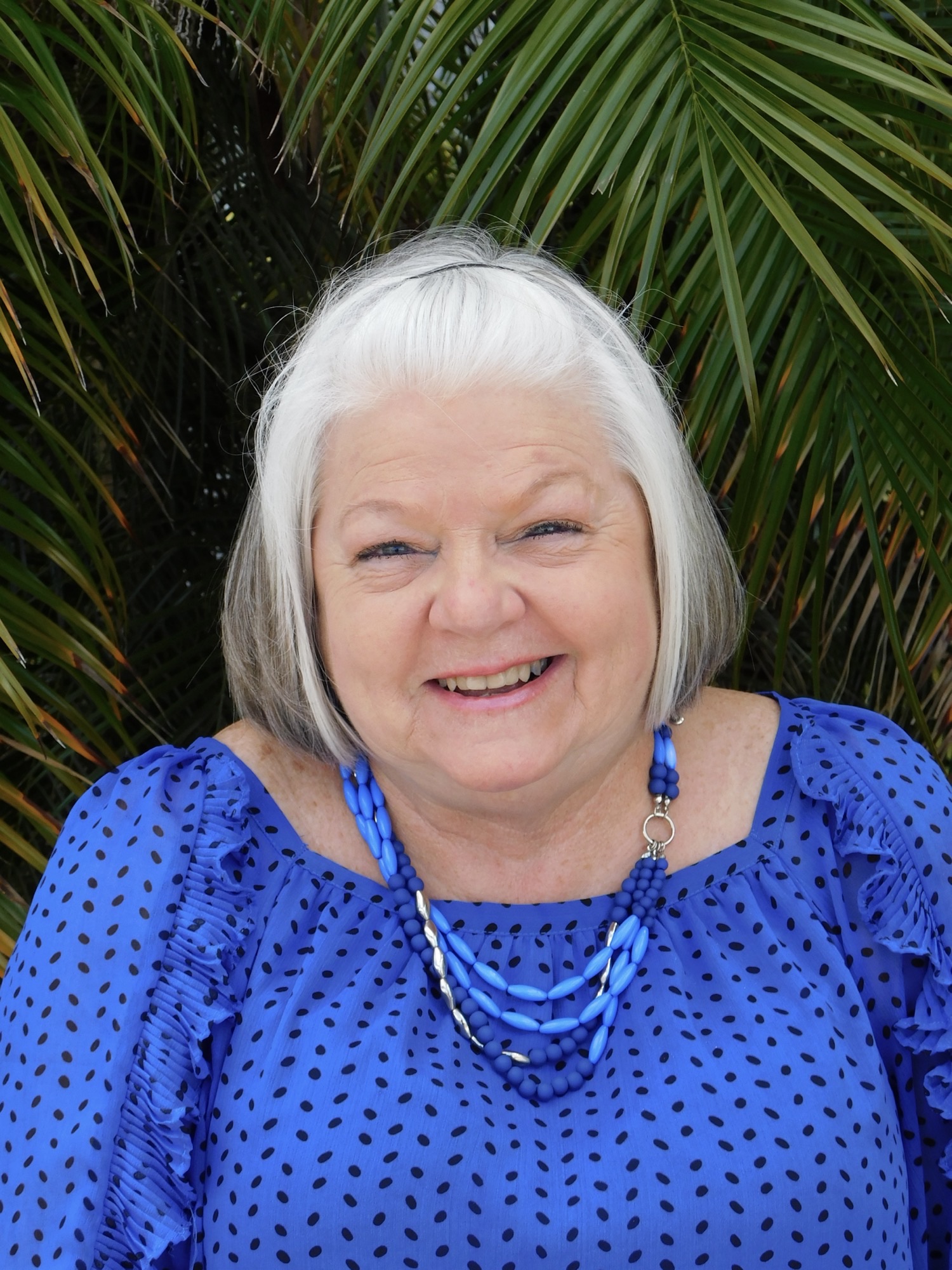 Independent Living Lifestyles Director
Louise has been at Lake Howard Heights for total of 11 years and has been in the senior living industry for 15 years. Whether it's the traditional bingo or Pokeno games, craft projects, guest speakers, lunches or dinners out, attending a play at our local community theatre or supporting our Tampa Bay Rays baseball team, Louise knows how to create personalized and enjoyable experiences for our busy residents.
Lou has been married to her high school sweetheart for 42 years; they have two grown children and three grandchildren who occupy her time when she is not at work.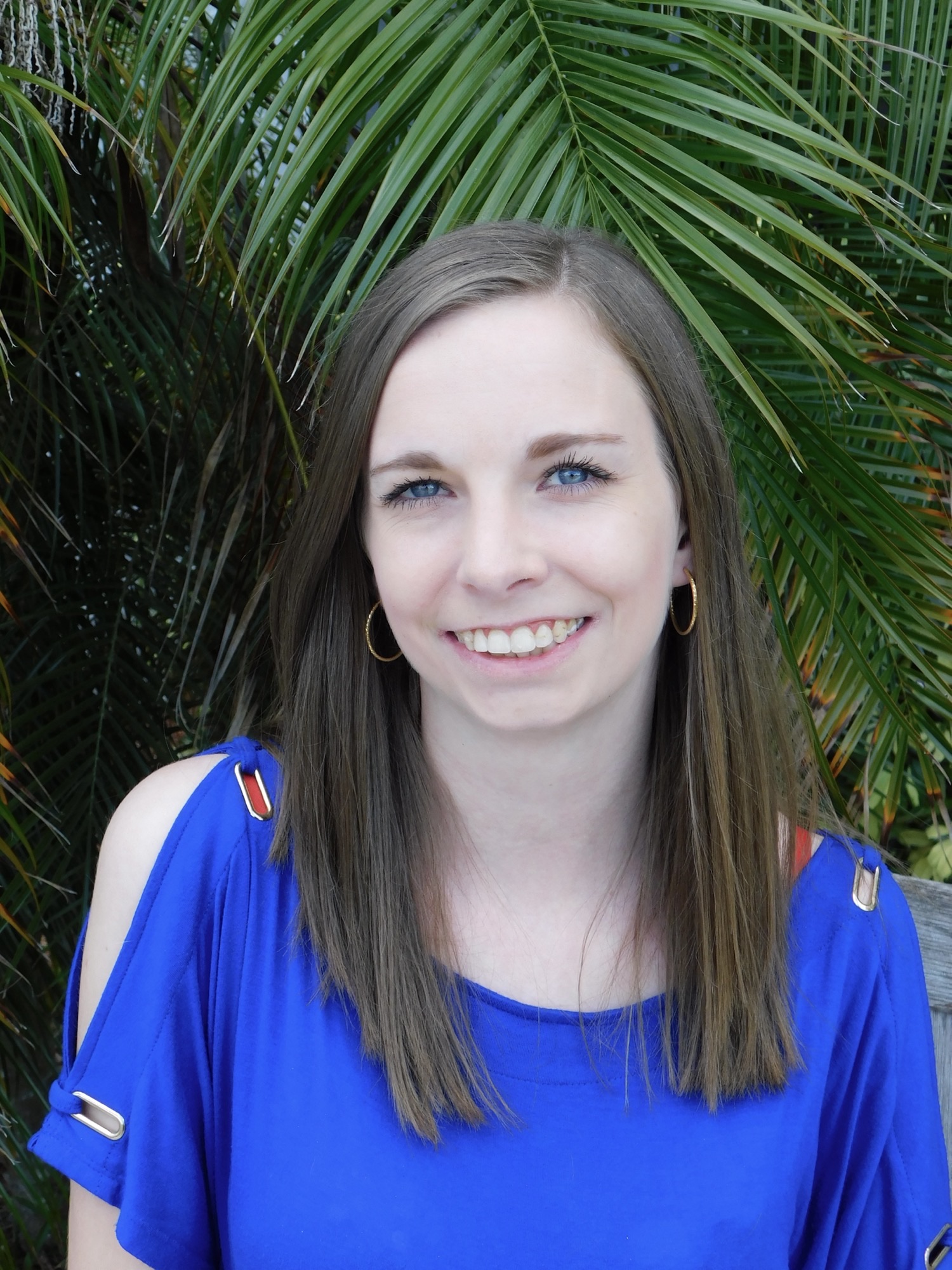 Assisted Living Lifestyles Director
Kaitlin is originally from St. Louis, Missouri.   In September of 2021 once she got married, she and her husband decided to move to Florida.     She has 1 sister, two nephews and 1 niece.     She is an animal lover and has a dog named Tucker who is a yellow lab.   She loves to camp, spend time with family and friends and enjoys playing the piano.   She also loves to watch musicals and snow skiing.
Kaitlin joined our team in 2022 and has worked in senior activities for the last 6 years.     She enjoys making the residents smile and ensuring that they live each moment to the fullest.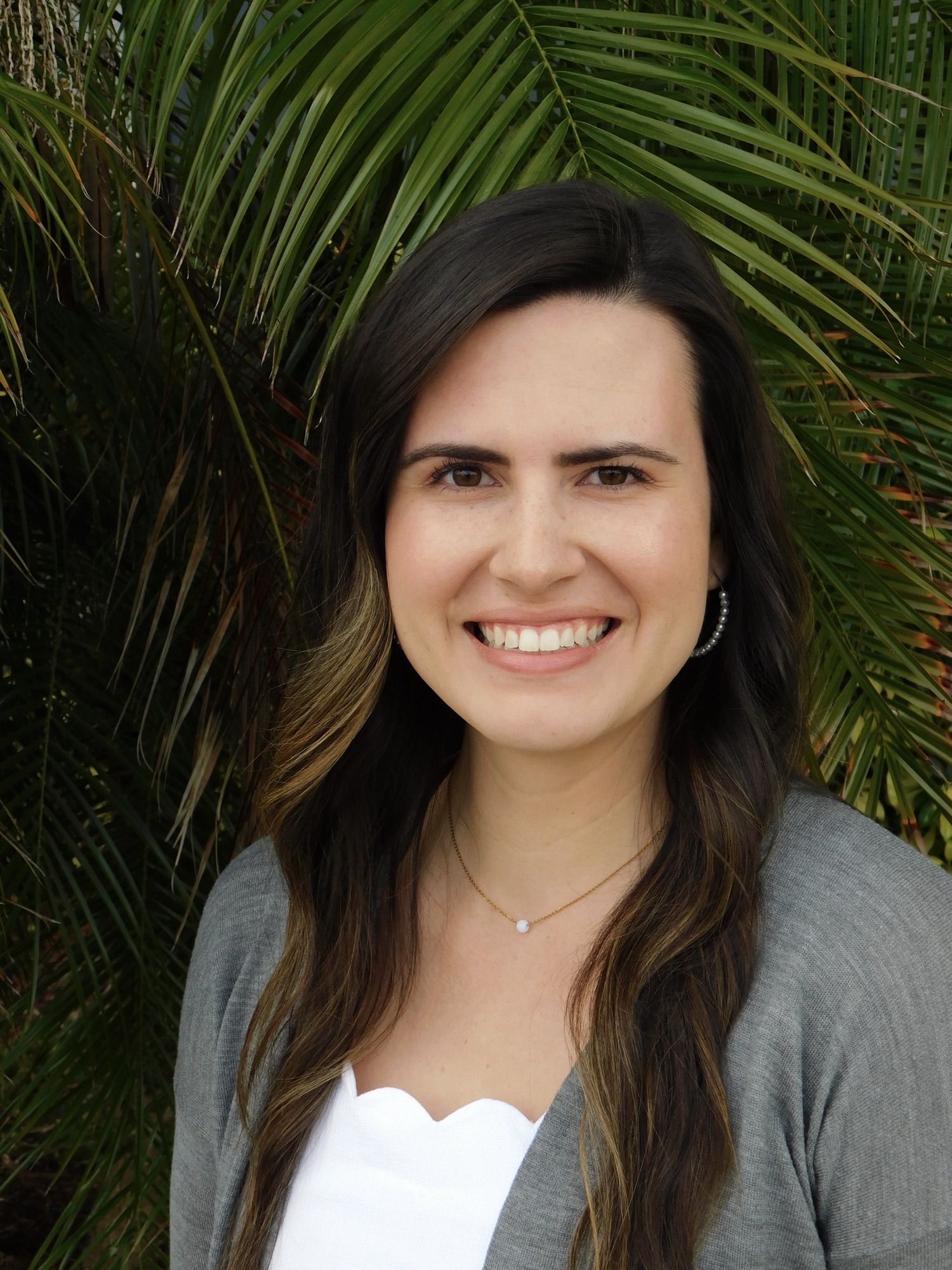 Business Office Coordinator
Lauren Little is a Business Administrative Professional who recently joined the Lake Howard Heights team in November 2021. In 2019 Lauren graduated from Auburn University with a degree in Healthcare Administration and moved to Birmingham, Alabama, to start her career in senior living. Previously, she has had experience as the Executive Assistant at Atlas Senior Living, a Business Office Coordinator, and a Florida Assisted Living Facility Administrator, which has prepared her for the career ahead. She brings a drive for success, loves serving others, and looks forward to continuing that at Lake Howard Heights.
Lauren enjoys spending quality time with family and friends, trying new restaurants, watching sunsets, tapping into her green thumb, and sharing the experience of life with everyone she meets.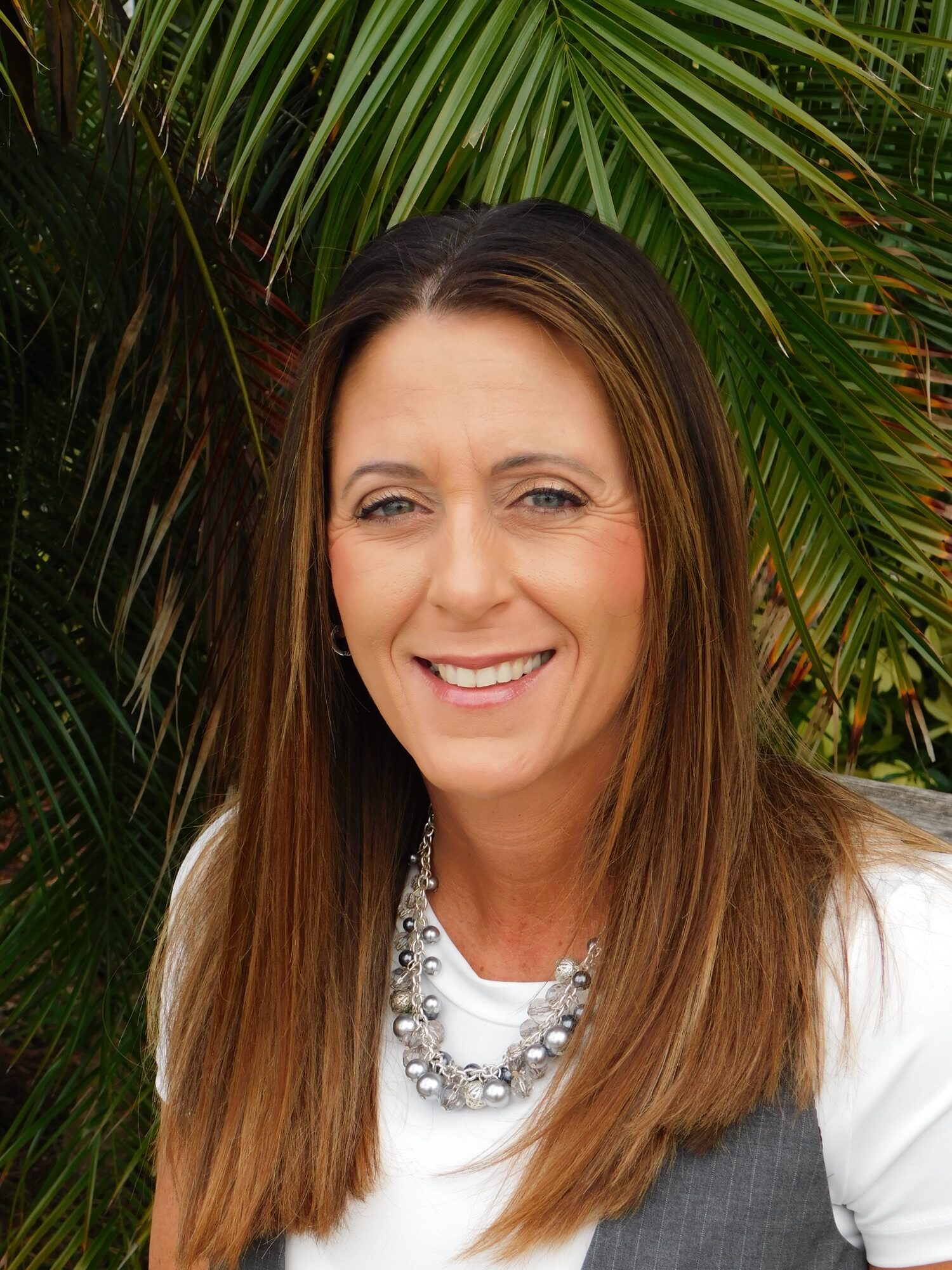 Dena joined the Lake Howard Heights team in 2009 as our Wellness Director. She completed her nursing training in 1997. Although Dena was new to this role in 2009, she was not new to Lake Howard Heights since she was the nurse that rounded with the former in-house physician's group, so she has actually been coming to the community since 2003. This affiliation and knowledge of our community made her transition with the residents a smooth and easy one.
During her time as Wellness Director, she has introduced and successfully implemented a rock-solid organized department. She has great longevity among her team that serves with her in this department, as many have been with her for her entire time at our community. Her department excels in the area of regulatory compliance, and she has a long-time success record of receiving deficiency-free scoring within her department. In 2017, she received the Argentum National Hero Award. She—along with six other health care professionals—was chosen from 10,000 national submissions.
Dena is the mother of two beautiful daughters, Taylor and Chandler, as well as the most adorable French bulldog, Ruby. Dena enjoys the beach, Disney, shopping and spending time with her girls—but mostly with Ruby!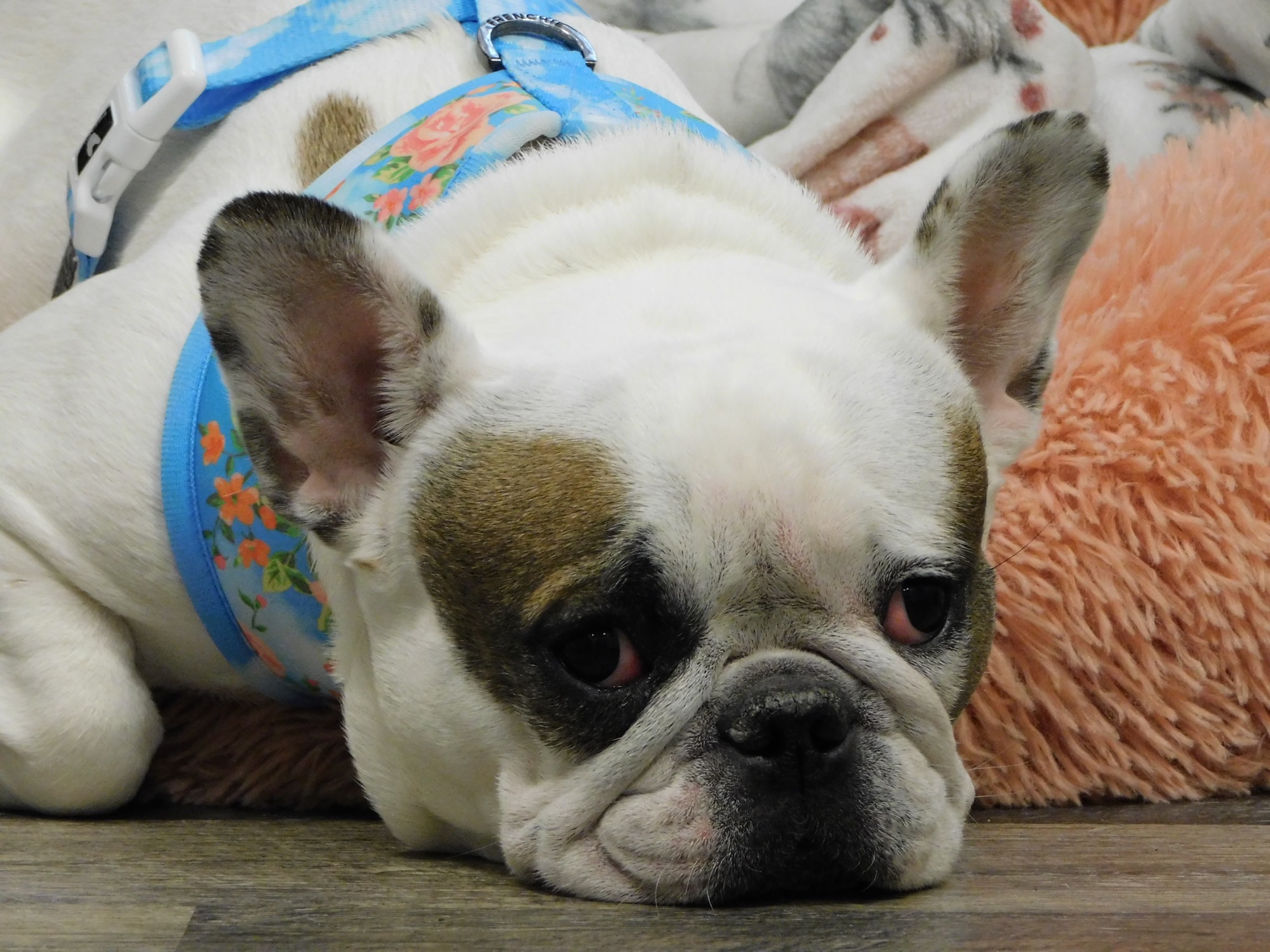 Lake Howard Heights Mascot
Hi, my name is Ruby and I'm the LHH Pet Mascot!  I came to LHH in 2018 when I was blessed to become the owner of my human, Dena, the Wellness Director at the community!  I love to come to work with her and ride around in my stroller with the Lifestyles Department and the Care Associates and visit all of the beautiful residents and love them and give them a smile. I am a French bulldog and I love to eat!   I have 2 older human sisters and I am about to be a 2-time aunt to each of their babies!   I sound like I'm growling sometimes, but it's just because I do tend to grunt like a little piggy sometimes – when I get excited.
If you want to bring your human here to live at this amazingly fun place, I would love to play with you and show you all around the community!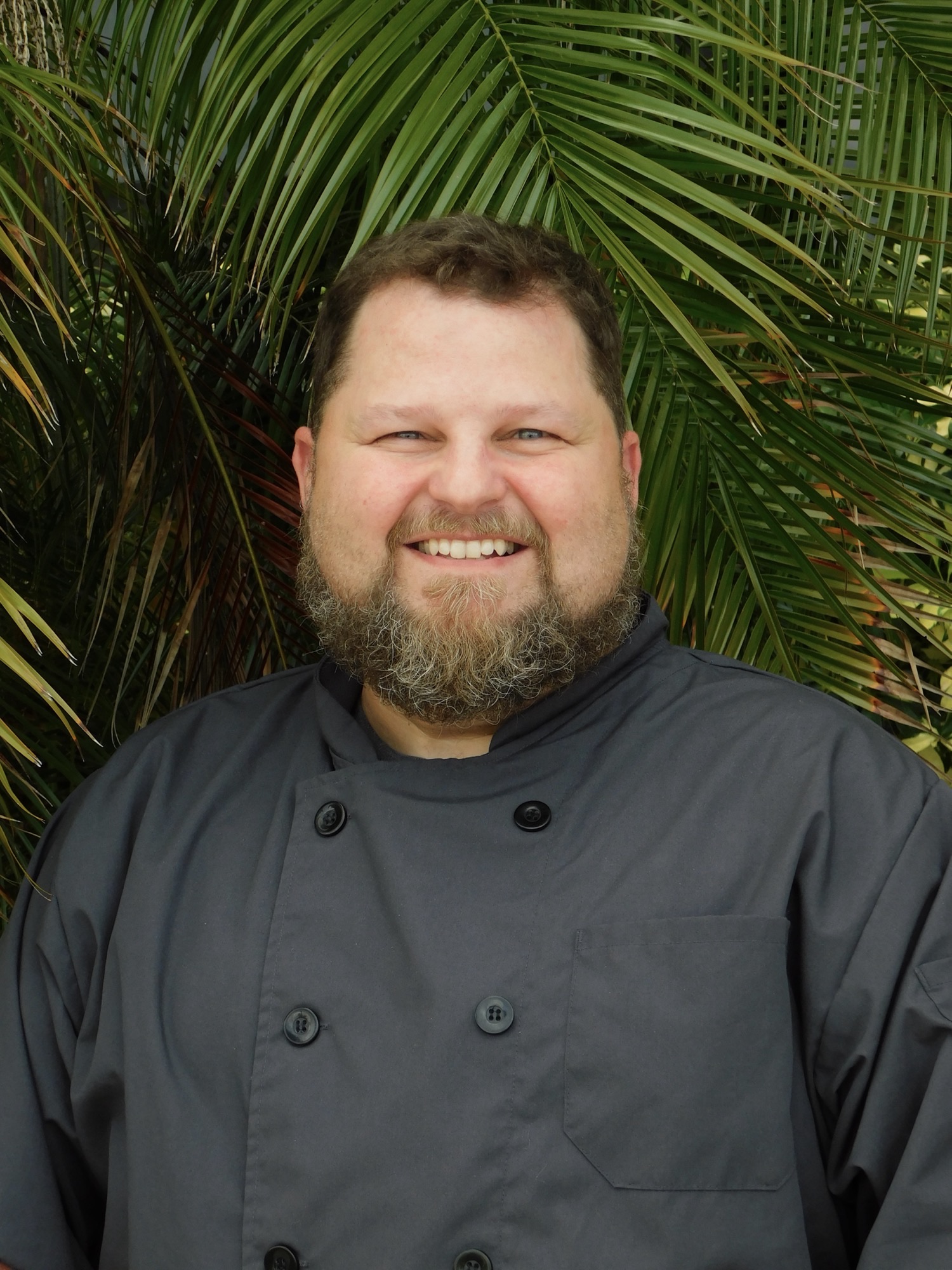 Ricky joined the LHH family in 2020. Originally from Kentucky, he loves southern and soul food, as well as ethnic cuisines. He received his culinary degree from Sullivan University in Lexington KY.
Ricky is responsible for all aspects of the dining program, from menu development and purchasing to table service in the dining room. When he's not cooking or grilling at home, you can find him with his family at Disney.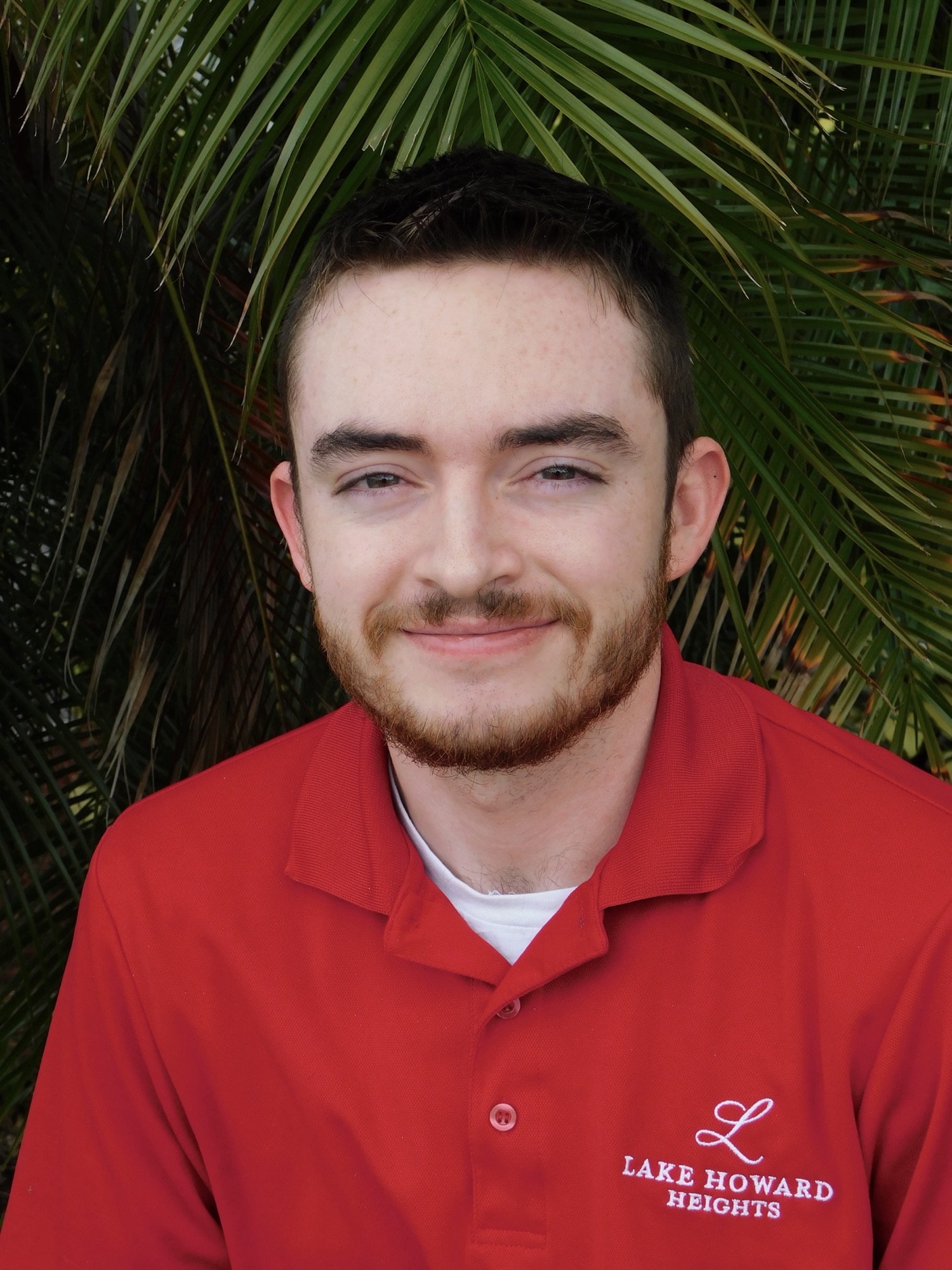 Director of Maintenance/Housekeeping
Justin joined the Lake Howard Heights team in 2022 as our Maintenance Assistant.     He quickly learned the ins and outs of the community and when the opportunity arose for a chance to grow, he was promoted to our Director of Maintenance and Housekeeping.         Justin was born in New Castle Indiana and relocated to Florida in 2007.
When he is not making sure that LHH is running perfectly from a maintenance standpoint he enjoys playing basketball and spending time with his family.    He has a large movie collection and his favorite movie of all-time would-be Batman.  He also enjoys spending time with our residents and helping them out when they need some assistance with their apartments.    When he was first presented with the opportunity to come to LHH, he said he jumped on this because he felt this was a great opportunity and one that he is thankful that he took on.