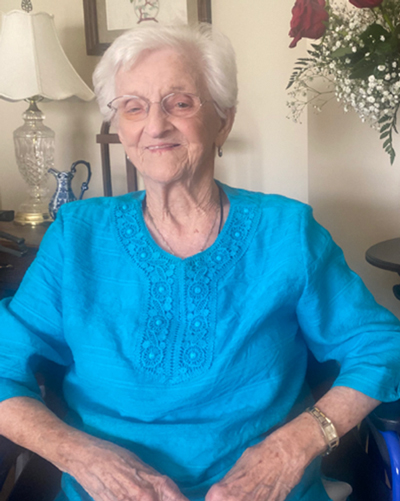 Tommie was born in Stevenson County, Georgia but has lived most of her life in South Carolina! She grew up on a farm where she worked alongside her three brothers and five sisters. She was the youngest of her family, and she would help pick cotton on their land. Tommie got married and had one son and one daughter. Her husband, Woodrow, was a plant breeder and she stayed home with their children while they were young. She would talk about having to walk a mile to buy groceries because they did not own a car at the time. And her mother showed her the importance of canning!
When they became a little bit older, she worked at Brandon Mill and Duck Mill where she would thread the cotton in the loom. Tommie now has three grandchildren and six great grandchildren. She loves having such a big family!
Her favorite thing to do is gardening and on June 20th of this year, she turned 100 years old! Tommie is such a kind person. She shows kindness to anybody she meets. She is a beautiful person inside and out, and we are so happy to celebrate her this month!