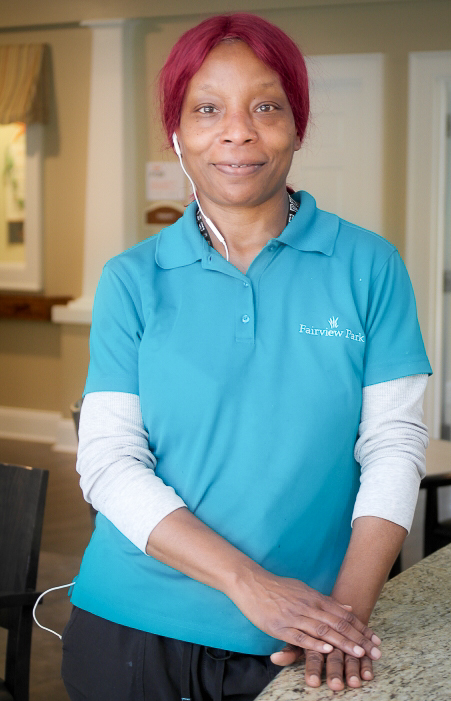 Evon was born in Greenville, SC. In 1998, she relocated to Fountain Inn, a town right outside of Simpsonville. She is married and has 3 wonderful children. Evon's children have also blessed her with 7 loving grandchildren. She spends her free time having fun with some of her favorite hobbies. Some of her hobbies include casting a line on a beautiful day, aiming for a strike at the bowling alley with friends/family, and strapping on some roller skates.
Evon has been with our community for quite some time, and she continuously dedicates her efforts to keeping our community beautiful and clean for our residents and staff. You can always find her when roaming through the halls of Fairview Park.
For her hard work and dedication, we would like to congratulate Evon Hudgens, Employee of the Month for May.