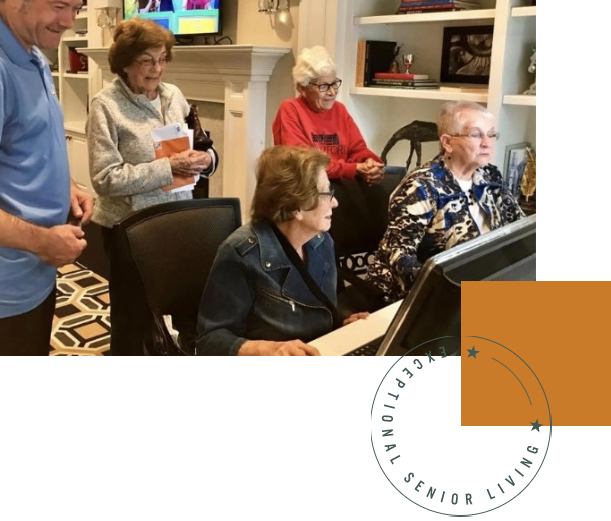 Memory care at The Oscar at Veramendi offers an intimate,  secure design in a modern environment. Trained associates focus on enhancing resident abilities, celebrating small successes and moments of joy while maximum independence in all activities of daily living. 
Respect and dignity are at the forefront of Memory Care at The Oscar.  Overseen by a licensed nurse, each resident's exclusive needs are at the center of everything we do.
Does a Loved One Need Memory Care?
Our quiz below provides questions that can help one navigate the signs of someone needing memory care. If you would like more infomation, download our information whitepaper by checking off the box at the bottom.
Experience the Freedom to Enjoy Life
Ready for a new home that connects you to amazing experiences, new adventures and camaraderie? We can not wait to welcome you. Call today to learn more about our pre-opening advantages and how you can become one of the first Patrons of The Oscar.