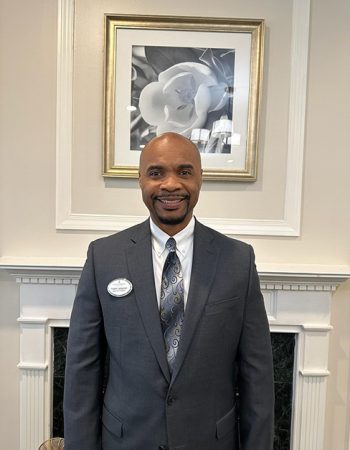 Please allow me to introduce myself, my name is Hudie Langston. I'm a native of Michigan and have resided in Georgia for 30-plus years. I have a passion for serving seniors and have worked in the Senior Living/Long Term Care industry for 14 plus years as an Assisted Living Executive Director and a Skilled Nursing Administrator. I have received several accolades/awards such as Assisted Living Administrator of the year from the American College of Health Care Administrator (ACHAC); received Silver and Bronze Quality Awards from the American Health Care Association/National Center for Assisted Living (AHCA/NCAL); and I was in the first group of Administrators in the state of Georgia to graduate from the Georgia Health Care Association's Georgia Leader Program (GHCA).
I am extremely excited to be a part of the Atlas Senior Living family and afforded the privilege to serve our residents, family members, and staff. My vision for Legacy Ridge at Brookstone is:
For it to be a thriving community
A community where residents are provided for with dignity and respect
A place where employees feel that they are appreciated and recognized for exceptional performance
A place where families feel secure with the care that is being provided to their loved ones that are entrusted to our care
A place where strategic goals are being achieved
I enjoy leisure/recreational activities such as working out, reading, spending time with family and friends, sporting events (an Atlanta Falcons fan), musical concerts, bowling, roller skating, playing board games, traveling, and watching movies. In addition, I volunteer monthly at Margie's House Inc., a non-profit organization established to connect the disadvantaged with the resources needed to become self-sustaining.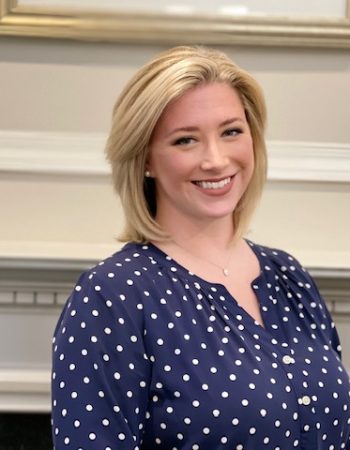 Sales & Marketing Director
Chelsey is a Georgia native, born and raised in Atlanta! She graduated from College of Charleston in 2012 with a degree in Communication Studies. Chelsey's background is in real estate, but through the years she found that she loved helping others and had a passion for working with seniors. She has been in the Senior Living industry for nine years and started working at Legacy Ridge at Brookstone in January 2022! Chelsey likes to spend her spare time with her family, friends, and three dogs- Asa, Cornelius, and Fiona.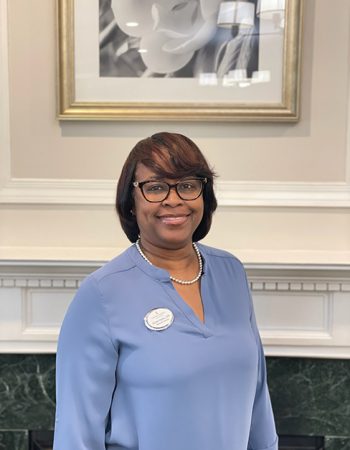 Nicole is originally from New Orleans, LA.  In 2015, she relocated to Georgia with her husband and two sons.  Soon after relocating, they welcomed a new addition to their family, Dash, their English Bulldog.  Nicole's nursing career expands over 20 years, most of which has been in senior care.  She holds a Bachelor of Science degree in Psychology and a  Master's degree in Healthcare Administration.  She declares her passion is to provide comfort for seniors and she insists that the closest thing to being cared for is to care for someone else.  Nicole strives to inspire and motivate others who share her passion.
At her leisure Nicole enjoys spending time with her family, learning, reading, listening to music, and traveling by way of cruises. 
"No one cares until someone cares; my challenge is to be that one!"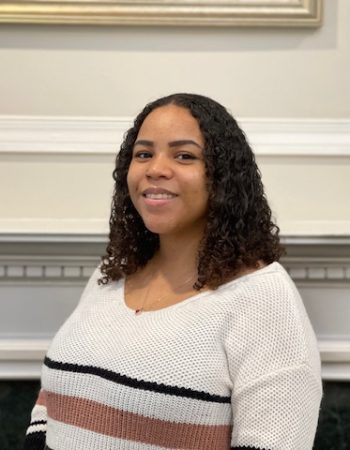 My name is Ariel, I am from Florida Cocoa Beach. I been with this community for 3 years and I honestly fell in love with what I do. My passion is to bring fun and Laughter to my community with exciting Events and Entertainment. I have been singing since I was 5 years old and playing the violin for 14 years. My goal is to give the residents an experience of a lifetime, living a happy, healthy, and prosperous way of living.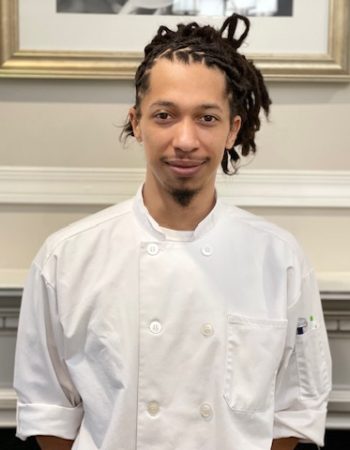 Kevin Perry was born and raised in Stuttgart, Germany. From a very young age, he's had a passion for food. He and his family came to live in Georgia in 2008. He went on to graduate high school in 2011 and attended Le Cordon Bleu, where he Graduated in 2013 with a Culinary Degree. Since graduating, he has expanded his culinary journey, by acquiring a Nutrition, Diet, and Health Science degree. The beach is his happy place, and spending time with family and friends is one of his favorite pastimes. He currently resides in Dallas GA, with his Fiancé, and one-year-old son.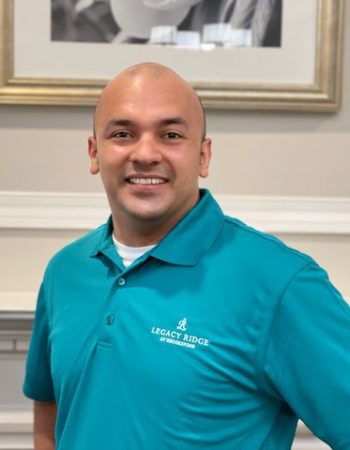 I started working in independent senior living in the bay area in California and develop a passion for senior living. I started as a Maintenance Tech II and worked my way up to become the Maintenance Supervisor. I have over 12 years of experience in large senior living communities in high-rise buildings. I also went to school at City College in San Francisco, CA and received my certification in Electrical, Blueprint, Construction, OSHA, and others. I later graduated from Los Medanos College in Pittsburg, CA, and receive a degree in Accounting and Business Management.
I have a deep passion for caring for the elderly. I feel like I'm getting a 'second paycheck from them' when they thank me for the work I do or when I see a smile on their faces. They are the reason why I'm still working in this field… I love my residents!
My wife and I have three wonderful and amazing children. When I'm not busy working in the community, I spend time with my family and attend church.
Learn More About Legacy Ridge at Brookstone's Leadership