Retirement is a pivotal moment in one's life journey, a juncture where individuals embark on a profound transition. It's a time when the quest for more than just a dwelling place becomes paramount. What's sought after is an environment that transcends the mere notion of residence—a nurturing haven that effortlessly adapts to the evolving needs and aspirations that come with this significant milestone.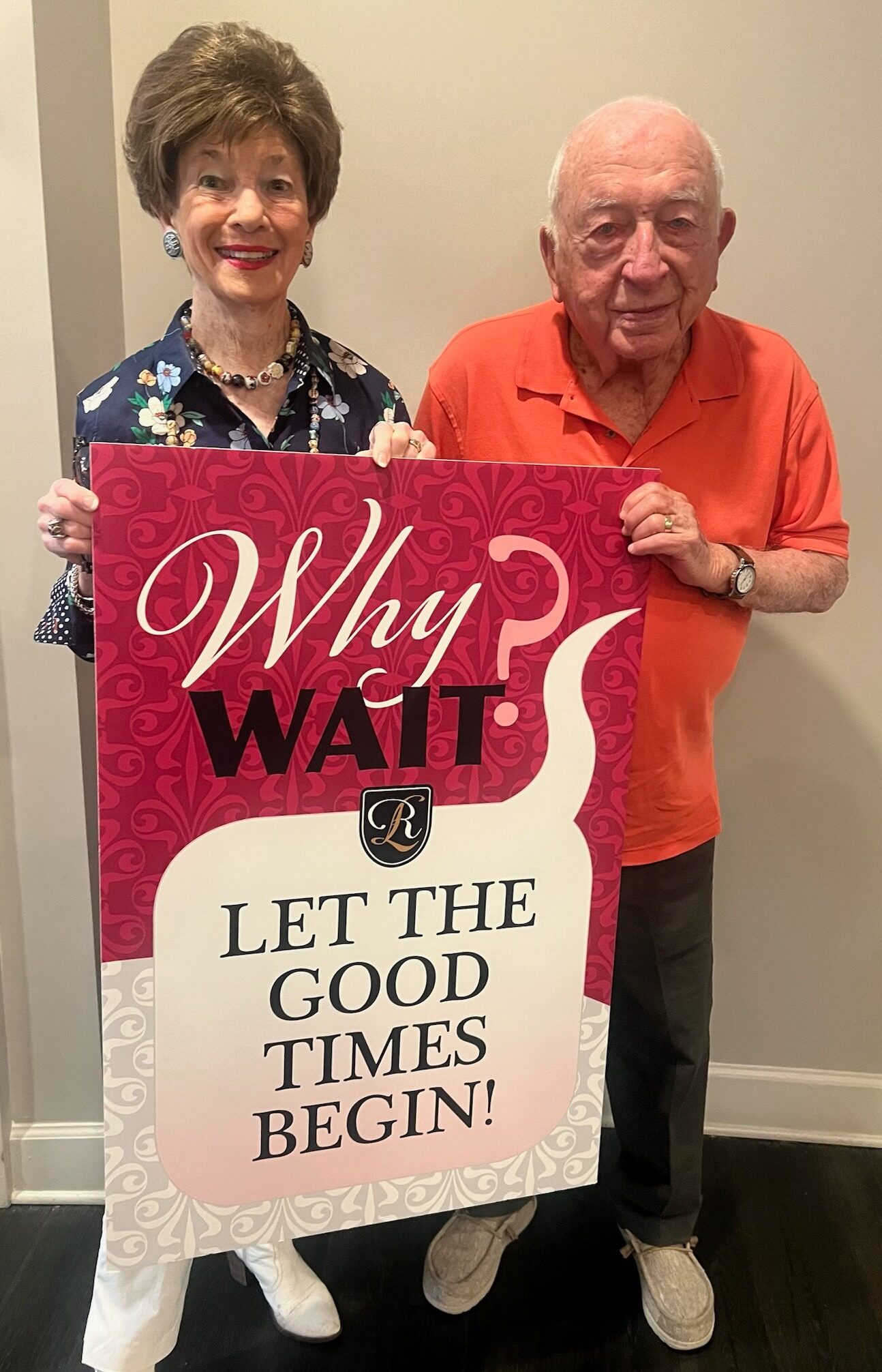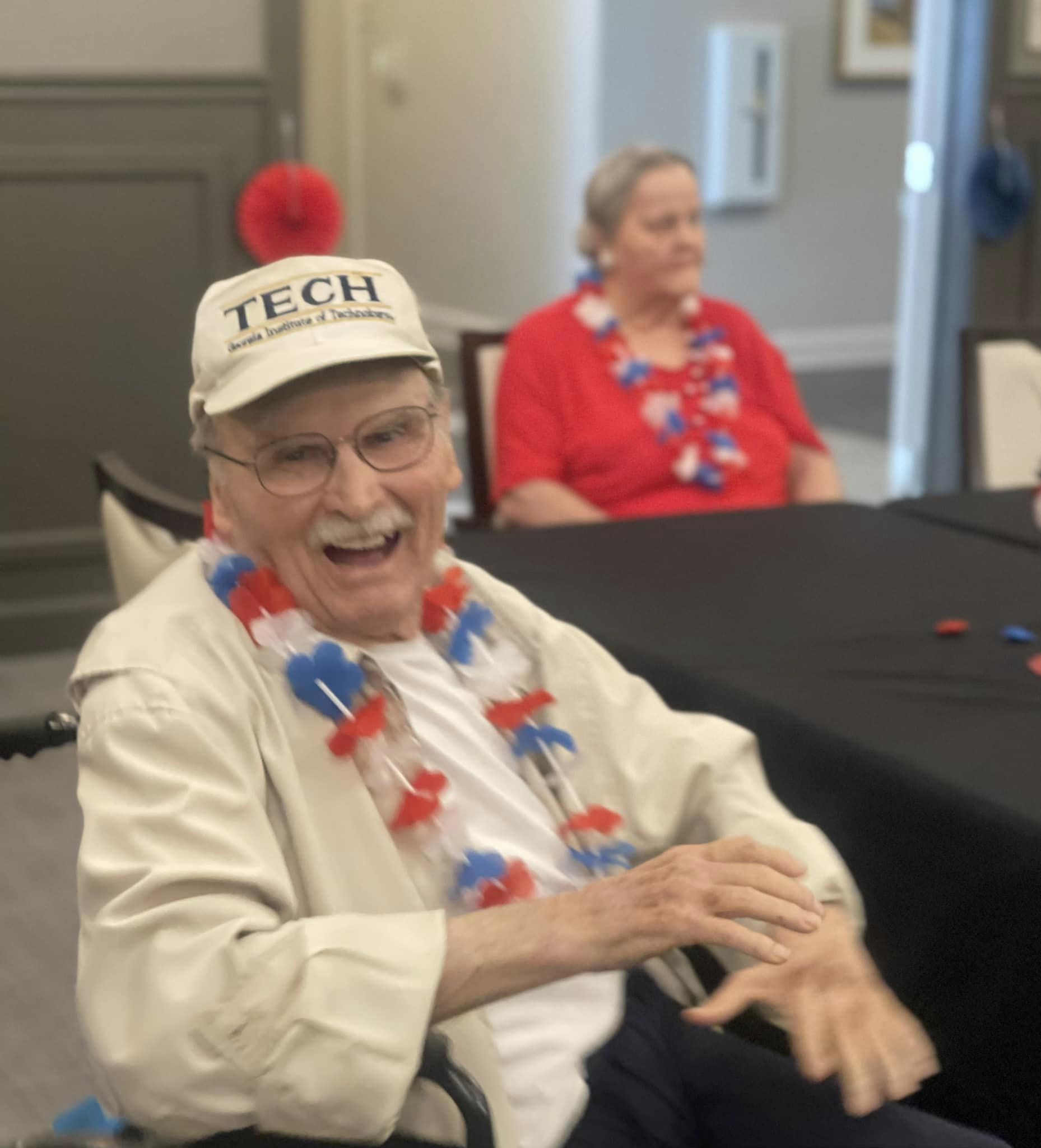 Add a header to begin generating the table of contents
In the heart of Columbus, GA, Legacy Reserve at Old Town emerges as the embodiment of this aspiration. This exceptional senior living community is not just a place to retire; it is a destination meticulously designed to cater to the desires of those entering this new chapter of life.
Understanding that retirement is more than just the conclusion of a career, Legacy Reserve at Old Town offers an experience that embraces the essence of this moment—a chapter filled with the potential for daily joy, engagement, and personal growth.
Old Town Charm: A Perfect Senior Living Destination
Old Town, situated in the heart of Columbus, GA, isn't just a location; it's an idyllic destination perfectly suited for spending your golden years. Let's delve into the reasons why Old Town is an exceptional choice for seniors seeking an enriching retirement experience:
Historical Allure: Old Town exudes history at every turn. The cobblestone streets and well-preserved architecture transport you to a bygone era, creating a unique and captivating atmosphere that fosters a sense of connection to the past.
Community Spirit: The people of Old Town are known for their warm hospitality and strong sense of community. It's a place where you'll quickly feel like part of a close-knit family, surrounded by friendly neighbors who share your love for the area.
Scenic Beauty: The picturesque surroundings of Old Town make it a peaceful and scenic place to call home. Parks, green spaces, and the serene Chattahoochee River provide ample opportunities for outdoor relaxation and recreation.
Convenience: Everything you need is within easy reach in Old Town. From grocery stores and pharmacies to healthcare facilities and recreational activities, the neighborhood's convenience enhances the quality of life for seniors.
Entertainment: Whether you're looking for live music, festivals, or local events, Old Town offers a dynamic social calendar, ensuring you'll always find engaging activities to enjoy.
Proximity to Healthcare: Access to quality healthcare is essential in retirement. Old Town is conveniently located near medical facilities and healthcare providers, offering peace of mind for residents and their families.
In summary, Old Town is a charming, culturally rich, and welcoming neighborhood that provides the perfect backdrop for your golden years. It's a place where history, culture, convenience, and a strong sense of community converge to create an ideal setting for your retirement journey.
Engaging Activities: A Vibrant Social Calendar
At Legacy Reserve Old Town, we believe that every day of your retirement should be filled with purpose, engagement, and fun. Our Academy Activities and Lifestyles Program ensures that you'll never experience a dull moment. Sit back and relax as we provide the entertainment you desire while supporting local artists and educators in the charming Old Town area.
Our commitment to creating a dynamic and fulfilling retirement experience is exemplified by our multifaceted activities program:
Entertainment: From musical guests and dinner clubs to wine-pairing events and monthly community functions, there's something happening seven days a week. Our residents enjoy a diverse range of entertainment options, ensuring that their evenings are always lively and engaging.
Education: Learning opportunities abound at Legacy Reserve Old Town. Whether you're interested in mastering a new language or expanding your knowledge of the world, our educational offerings are designed to stimulate your intellect and feed your curiosity.
Fitness: Staying active is essential for a healthy retirement, and we make it easy with regular exercise routines. Our fitness center, water aerobics classes, and various weekly exercise classes cater to a wide range of interests and fitness levels.
Technology: In today's digital age, technology is an essential part of staying connected. Legacy Reserve hosts weekly classes to improve your tech skills or assist you from the very beginning. Whether it's setting up social media accounts or mastering texting, we've got you covered.
Wellness: Your well-being is paramount to us. We enhance resident wellness through regular clinics, expert presentations, home care partnerships, and in-home medical services, ensuring that you have access to the care and support you need.
Hobbies: We understand the importance of pursuing your passions. With a variety of hobbies and interest groups, you'll find ample opportunities to socialize, reduce stress, and have fun doing what you love.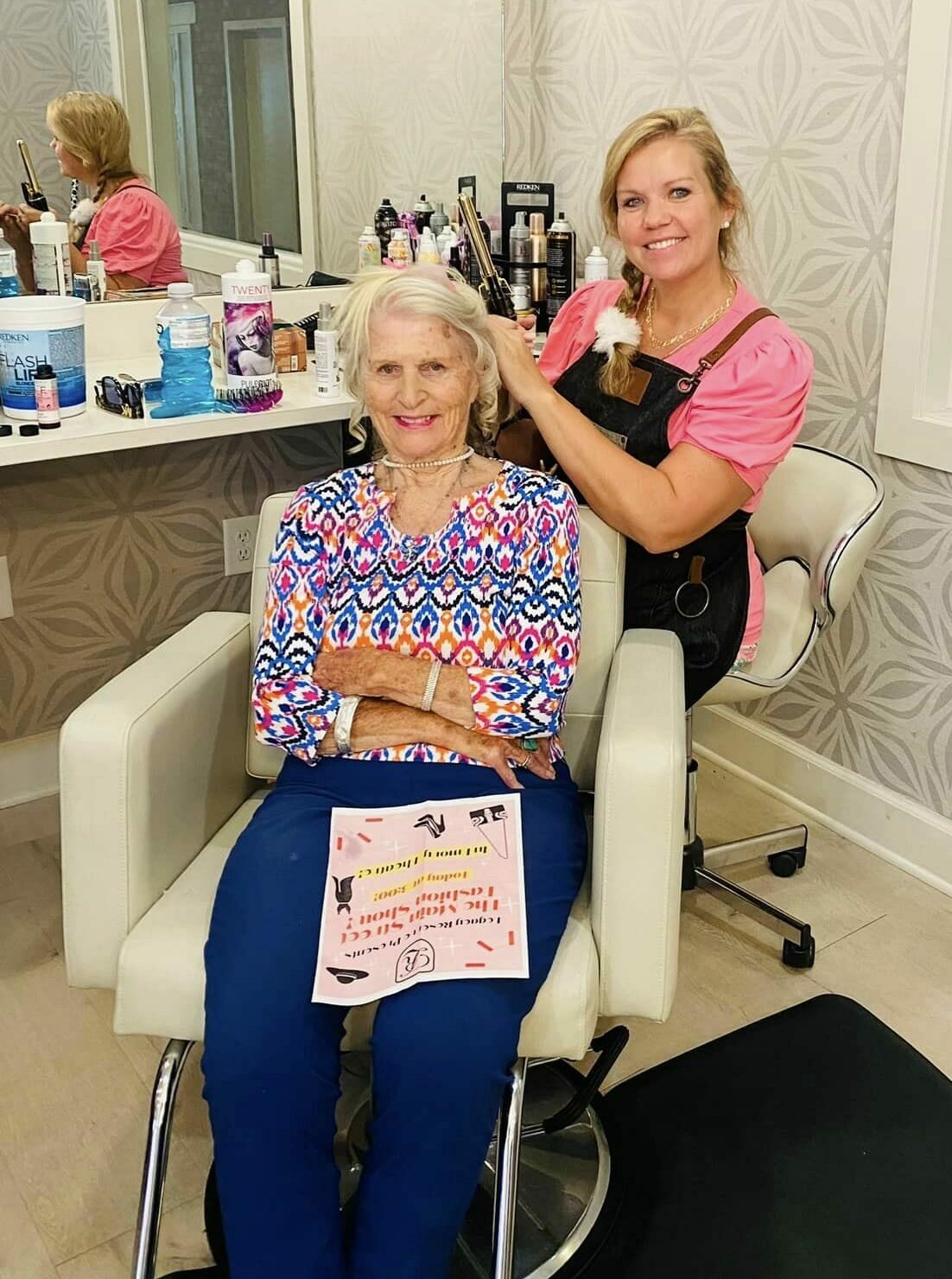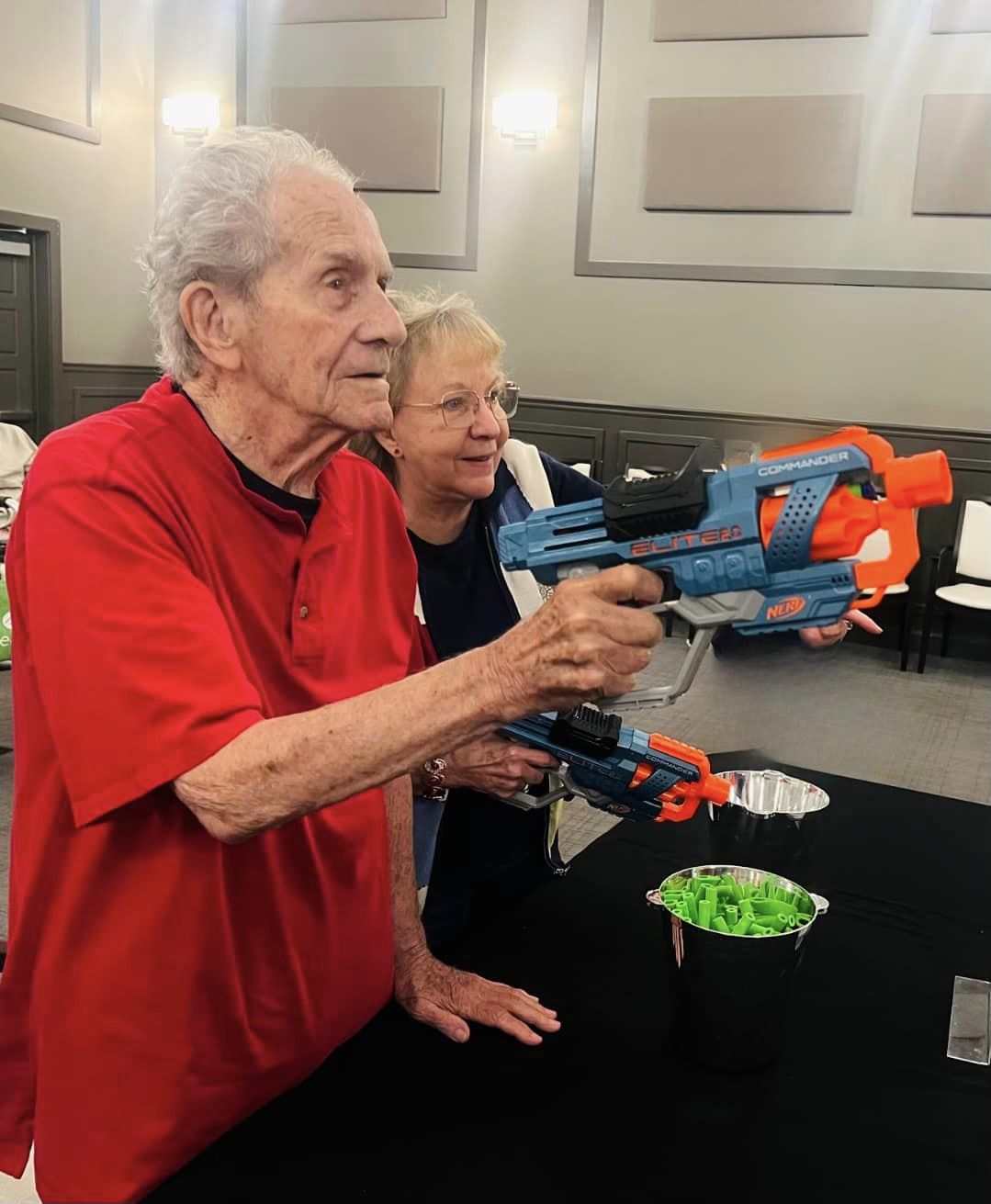 Dining Delights: Culinary Experiences for Seniors
Our approach to dining at Legacy Reserve Old Town is nothing short of exceptional. We understand that mealtimes are not just about nourishment; they're about creating memorable experiences. That's why we offer a range of culinary delights designed to tantalize your taste buds and satisfy your cravings.
Freedom Dining: Our Freedom Dining program is all about choice and convenience. You decide what you want to eat, when you want to eat, and where you want to dine. Our culinary programming is based on your preferences and is available at your convenience. We select fresh, seasonal ingredients and prepare healthy, delicious, and fulfilling meals that cater to your dietary needs.
Private Dining: If you have guests joining you for a meal, you can reserve space in any of our venues for an enjoyable dining experience.
Full Kitchens: For those who enjoy cooking, our residents have the independence and choice to prepare their own meals in their apartment homes at any time.
Unique Dining Option: Our residents also have the option of enjoying a dining experience available all day long, allowing them to eat according to their own schedules.
At Legacy Reserve Old Town, we recognize that dining is not just about sustenance; it's an opportunity for socializing, indulging in your favorite dishes, and savoring new culinary experiences. Our dedicated culinary team takes your favorite meals and prepares them with care, keeping in mind any dietary restrictions. Your dining experience is tailored to your tastes, ensuring that every meal is a delightful occasion.
Whether you're a food enthusiast or simply looking for a place to enjoy satisfying, chef-inspired cuisine, Legacy Reserve Old Town provides an exceptional culinary journey as part of our commitment to enriching your retirement lifestyle.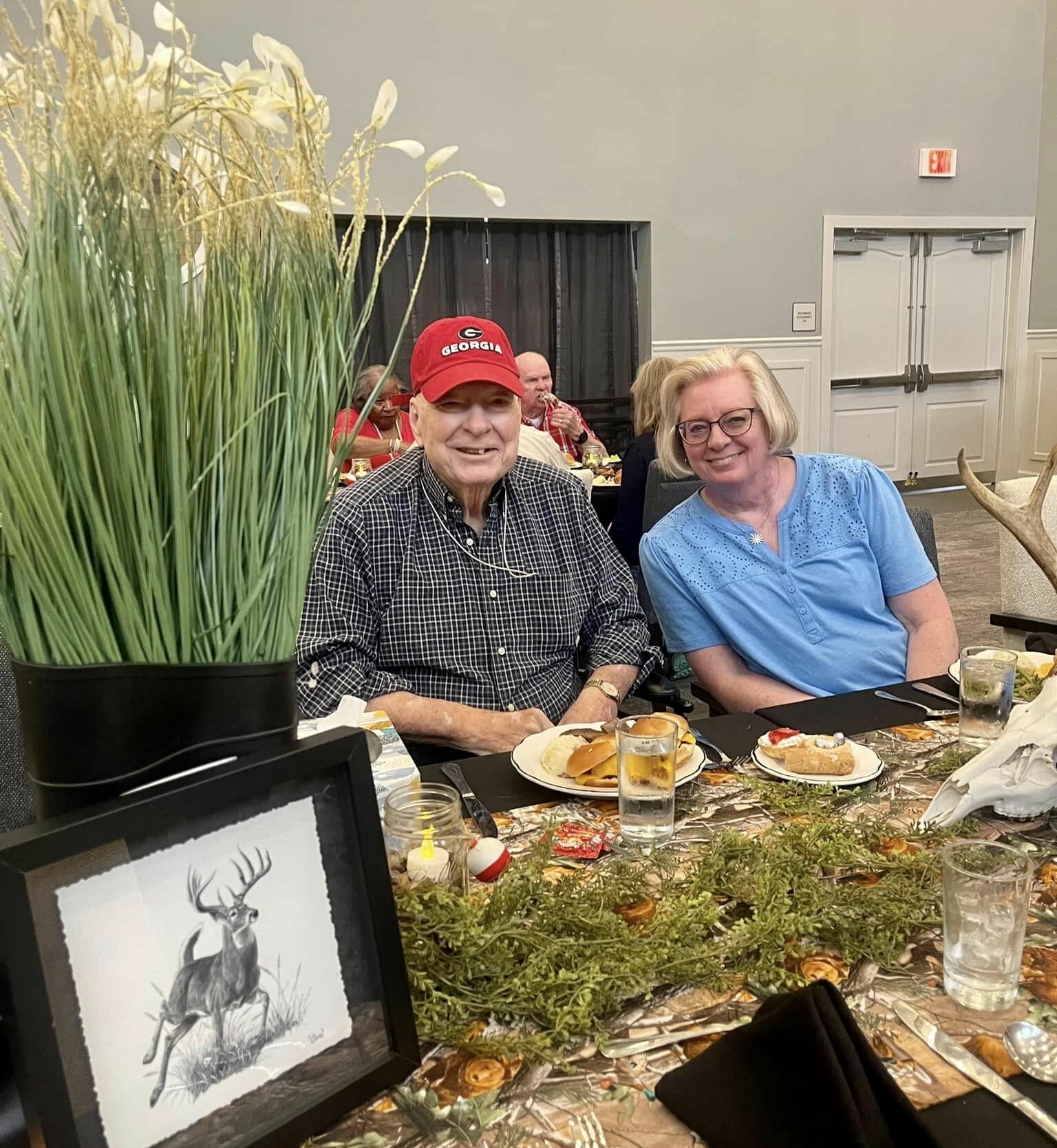 Living Accommodations: Your Haven at Legacy Reserve
When it comes to your living space at Legacy Reserve Old Town, the words 'active' and 'engaged' perfectly encapsulate the lifestyle you'll enjoy. Our community isn't just a place to reside; it's a vibrant hub of recreational programming, picturesque walking trails, and enjoyable get-togethers. Here's a sneak peek into what makes our living accommodations truly special:
Elegant Residences:
At Legacy Reserve Old Town, we offer a range of floor plan options, ensuring that you find the perfect space to call home during your retirement. Whether you're seeking a cozy studio, a spacious one-bedroom, or a roomy two-bedroom residence, we have a floor plan to match your preferences.
Studio: Approximately 465 square feet of well-designed living space. These studios provide a comfortable and manageable living area, perfect for those who desire simplicity without compromising on comfort.
One Bedroom: Enjoy the luxury of approximately 625 square feet of space in a one-bedroom residence. These apartments provide ample room for you to spread out, personalize, and create your own oasis.
One Bedroom + Den: For those who value additional space, our one-bedroom with a den option offers approximately 850 square feet, providing room for extra flexibility and comfort.
Two Bedroom: If you're looking for even more space, our two-bedroom residences range from 920 to 1020 square feet, providing ample room for you to live and entertain comfortably.
Two Bedroom A & B: These variations of our two-bedroom residences offer the same generous square footage and a layout that can accommodate different lifestyles and preferences.


Comfort and Convenience: Apartment Features
Our residences are thoughtfully designed to maximize comfort and convenience, ensuring that your retirement lifestyle is as hassle-free as possible:
Walk-in Showers: Step into a relaxing shower with ease, ensuring your daily routines are both comfortable and secure.
Soaring High Ceilings: Experience a sense of spaciousness and airiness in your home, creating a welcoming atmosphere for both you and your guests.
Washer-Dryer Hookups: Say goodbye to trips to the laundromat. You have the convenience of in-home laundry facilities with washer-dryer hookups.
Spacious Flooring: Our residences feature spacious flooring to accommodate your personal furniture, allowing you to truly make your space your own.
Private Outdoor Space: Many of our apartments offer a patio or balcony, providing a private outdoor oasis where you can enjoy fresh air, morning coffee, or evening sunsets.
Gourmet Kitchenettes: Your kitchenette comes complete with granite countertops and stainless-steel appliances, making meal preparation a pleasure.
Your home at Legacy Reserve Old Town is more than just a place to reside; it's a canvas for you to paint your retirement dreams. Whether you're seeking simplicity, spaciousness, or something in between, our thoughtfully designed residences provide the perfect backdrop for your retirement journey. With comfort, convenience, and customization at your fingertips, Legacy Reserve Old Town is where your retirement adventure begins.




Health and Wellness:
Holistic Care: Focus on Senior Well-Being
At Legacy Reserve Old Town, your well-being is our top priority. We understand that senior well-being encompasses more than just physical health—it includes emotional, mental, and social aspects as well. That's why we offer a holistic approach to care that ensures every facet of your life is nurtured.
Our dedicated team of healthcare professionals is committed to providing personalized care that caters to your unique needs. Whether it's assistance with daily activities, medication management, or specialized memory care, we're here to support you every step of the way. Beyond healthcare, we promote emotional and social well-being through engaging activities, mental stimulation, and a warm, welcoming community where you can form meaningful connections.
Fitness and Recreation: Staying Active and Healthy
Staying active and healthy is a cornerstone of a fulfilling retirement, and at Legacy Reserve Old Town, we make it enjoyable and convenient. Our fitness and recreation programs are designed to keep you moving, whether you prefer group exercise classes, swimming in our indoor saltwater pool, or simply taking a leisurely stroll along our picturesque walking trails.
With a calendar full of activities, there's always something to pique your interest and keep you engaged. Whether you're a fitness enthusiast, a culture buff, or someone who enjoys learning something new, you'll find a wide array of options to stay active, stimulated, and in the best possible health.
Cost and Financial Planning:
Transparency in Pricing: Understanding Your Investment
We believe in transparency when it comes to pricing and investment at Legacy Reserve Old Town. We understand that moving to a senior living community is a significant decision, and you deserve to have a clear understanding of the costs involved.
Our pricing is straightforward, and we're here to answer any questions you may have. From accommodation costs to the services and amenities included in your package, we'll provide you with a comprehensive overview of your investment. Our goal is to ensure that you have peace of mind when it comes to the financial aspect of your retirement.
Financial Peace of Mind: Planning for Your Future
Planning for your future is a crucial part of your retirement journey. Legacy Reserve Old Town offers financial planning resources and partnerships to help you make informed decisions about your retirement finances. We understand that each resident has unique financial goals and needs, and we're here to provide guidance and support.
Remember, we also have a dedicated blog that explains the financial considerations of senior living. Click here for more information.
How to Get Started:
Embarking on the journey to join Legacy Reserve Old Town is a simple and welcoming process. Our team is here to guide you every step of the way. It begins with a conversation, where we get to know you, understand your preferences, and answer any questions you may have.
We'll take you on a tour of our community so you can experience firsthand what life at Legacy Reserve is all about. Once you decide to make Legacy Reserve Old Town your new home, our move-in coordinator will assist you in every aspect of the transition, making it as smooth and comfortable as possible.

SCHEDULE YOUR TOUR TODAY!