April Resident of the Month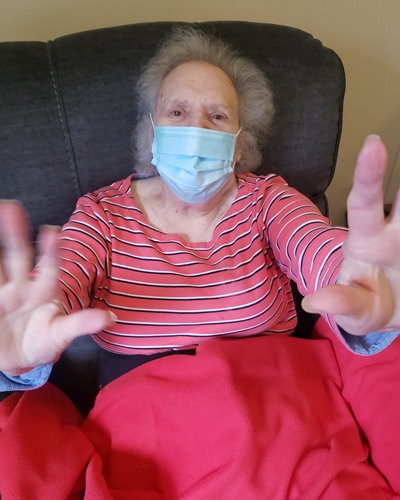 Rhoda was born 1932. She attended Westside High School and, upon graduation, enjoyed being a cheerleader and being in theatrical classes at Baldwin Wallace College. After school she became an elementary school librarian, paraprofessional, a religious schoolteacher at a temple and a semi-professional actress. Theatre, music, singing, dancing, gardening, visiting museums, volunteering and giving back projects were some of her favorite things in life to do.
Some of her favorite memories include traveling to Puerto Rico with her dad and spending her 50th anniversary in Hawaii with her husband. Family reunions in Cape Cod, California, and Georgia were great memories also. Rhoda's family would say she is a very loving individual. Her heart if full of love for others and she's always enjoyed volunteering and helping others any way she can.
We are very proud to have Rhoda living here with us at Madison Heights. She shares her love and her big heart with everyone here. Congratulations Rhoda, we are fortunate to have you living here at Madison Heights. We love you!