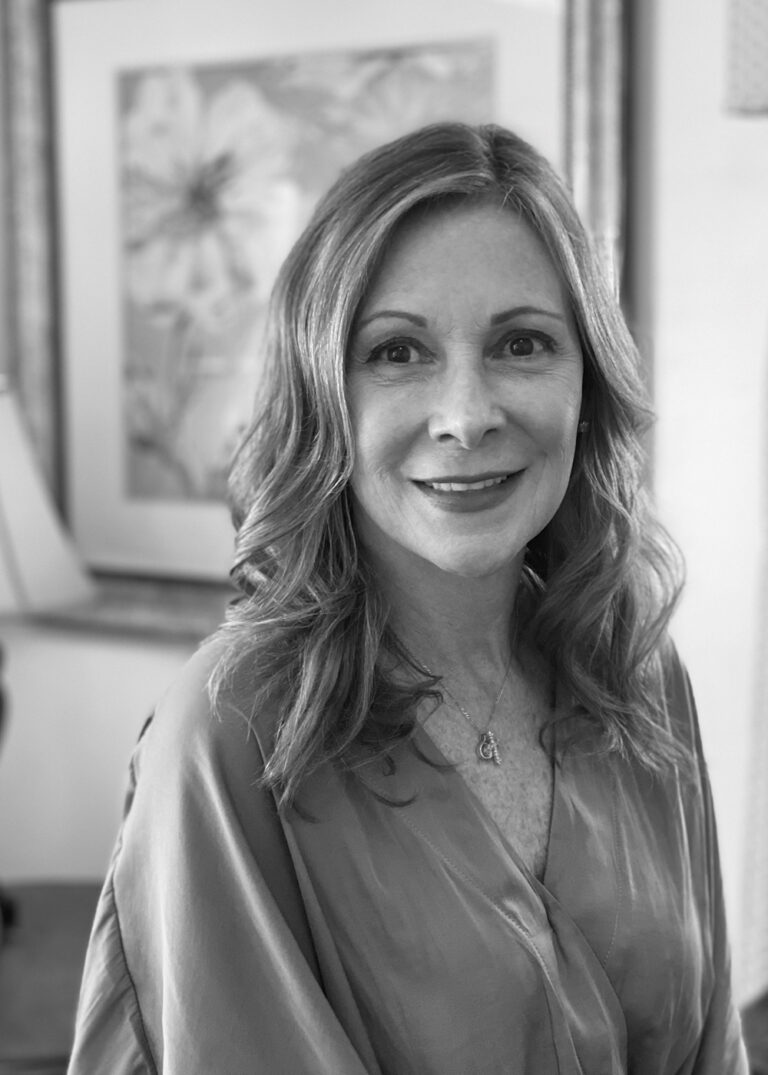 JoEllen was born in Atlanta and has lived in GA her entire life. She graduated from Georgia Southern University with a bachelor's degree in marketing. After graduation, JoEllen moved to Macon, GA to work for GE Healthcare selling pharmaceuticals. She loved working with healthcare professionals and making a difference in peoples' lives. She has three children and two rescue dogs. Through the years she has volunteered for hospice agencies doing visits with seniors and planning fundraising events. She is also a strong animal rescue advocate, serving the Middle Georgia community with her efforts to save as many animals as possible.  JoEllen started her career in the senior living industry as the Sales Manager for Brookdale Macon. She loved working with families searching for the best community to suit their loved ones.  In 2018, she was promoted to Executive Director where she continues to ensure that the residents who live in Madison Heights at The Prado are treated with the respect and dignity they so richly deserve.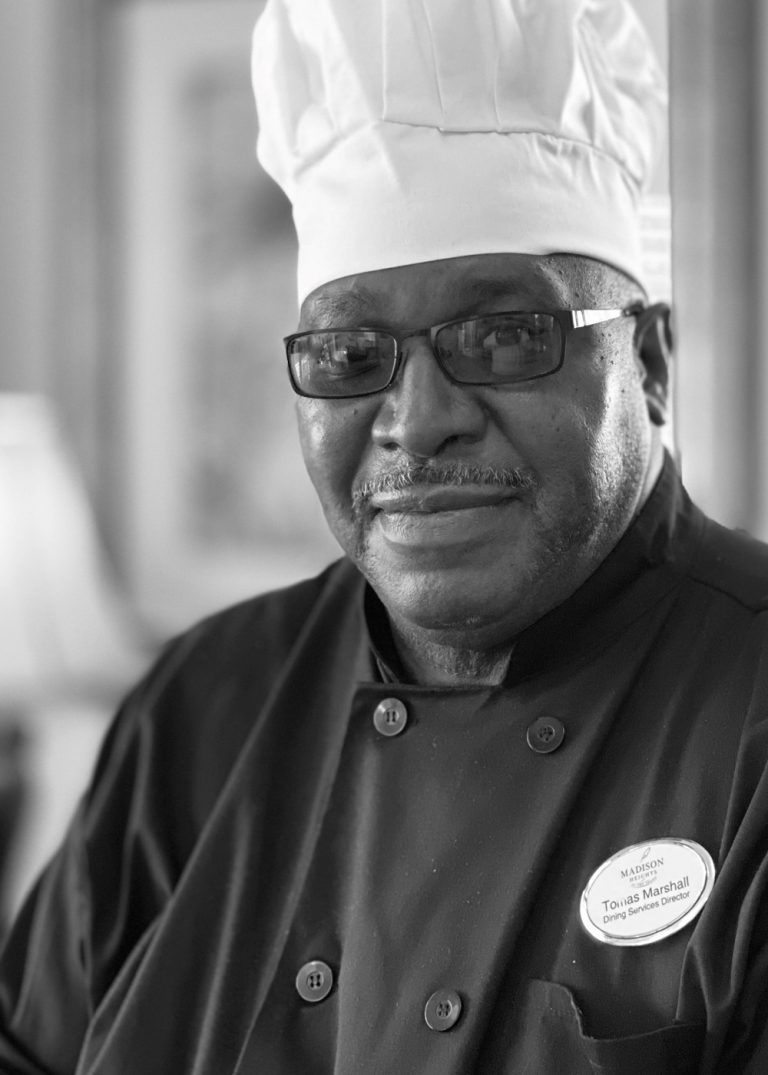 Director of Dining Services
Tomas started his culinary career as an apprentice sous chef in 1984. Eventually, his career advanced into political dining, which included banquet service and fine dining events. Over the course of this career, he had the honor of serving two presidents, which included Ronald Reagan and George H.W. Bush. His career eventually moved into more corporate dining with such companies as Merrill Lynch, Paine Webber and Key Span Energy in NY. After 9/11, he moved from NY to GA where his work consisted of working for Georgia College and State University and the private country club Idle Hour Country Club. Upon meeting his wife, who is a nurse, he realized he had an interest in serving the elderly, which is why he has chosen to work in assisted living and memory care. Tomas has found so much joy in catering to their needs over the years and knowing that his service to them brings them joy gives him a sense of fulfillment in his work.
Sales & Marketing Director
Bo Drinkard is a lifelong resident of Middle Georgia. He was born in Macon and graduated from First Presbyterian Day School. He continued his education while working as an EMT and graduated from Georgia Southwestern College with a degree in finance. He worked in the banking industry for a number of years before migrating back to the healthcare industry. Bo has worked in outreach and development, clinical, process improvement, and data analysis. He has been employed by Atlas Senior Living since 2018.  He has a passion for serving seniors and helping them achieve the highest quality of life and assisting families with the decision process around senior living.  He is married to Amy. They have three children and a dog named Max.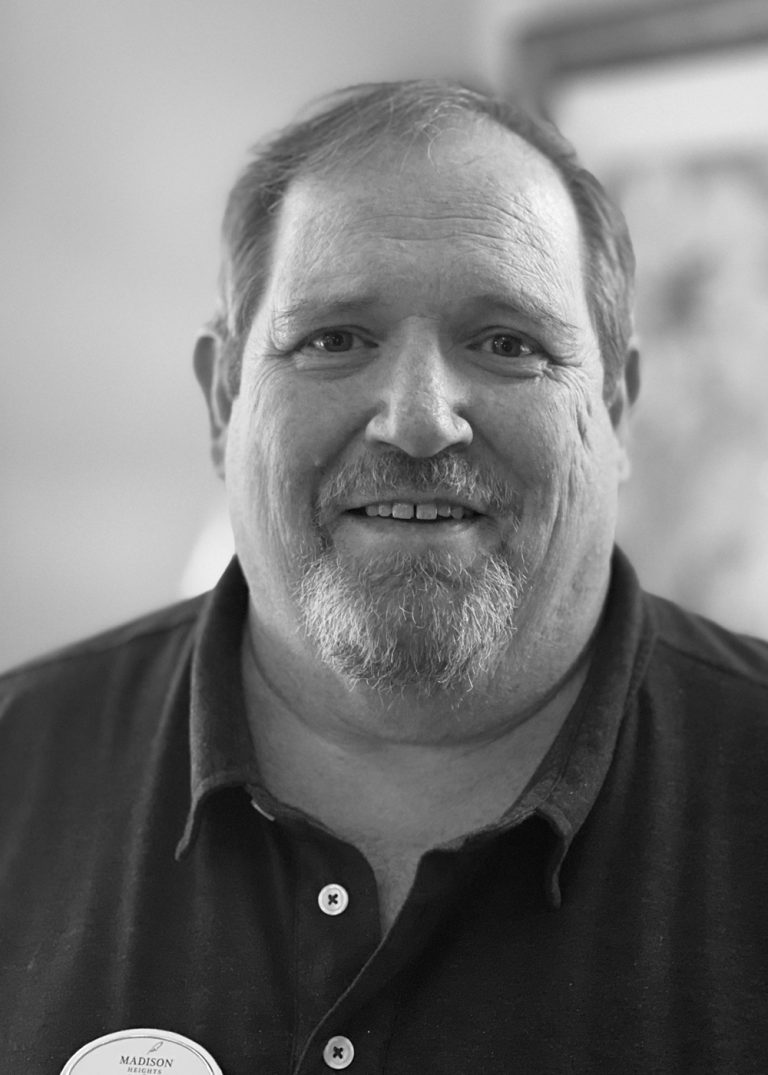 Business Office Coordinator
Doug was born in Louisville, KY and when he was 19 moved to Macon, GA. He began a career in healthcare and worked at The Medical Center Navicent Health for 36 years. He served as a manager in supply chain and The Surgery Center for 28 of those years before retiring in 2015 at the age of 55.  Shortly after retirement, he decided to go back to work and has found a new career that he feels passionate about here at Madison Heights. He says the residents are wonderful, and it is amazing how attached you get to each of them!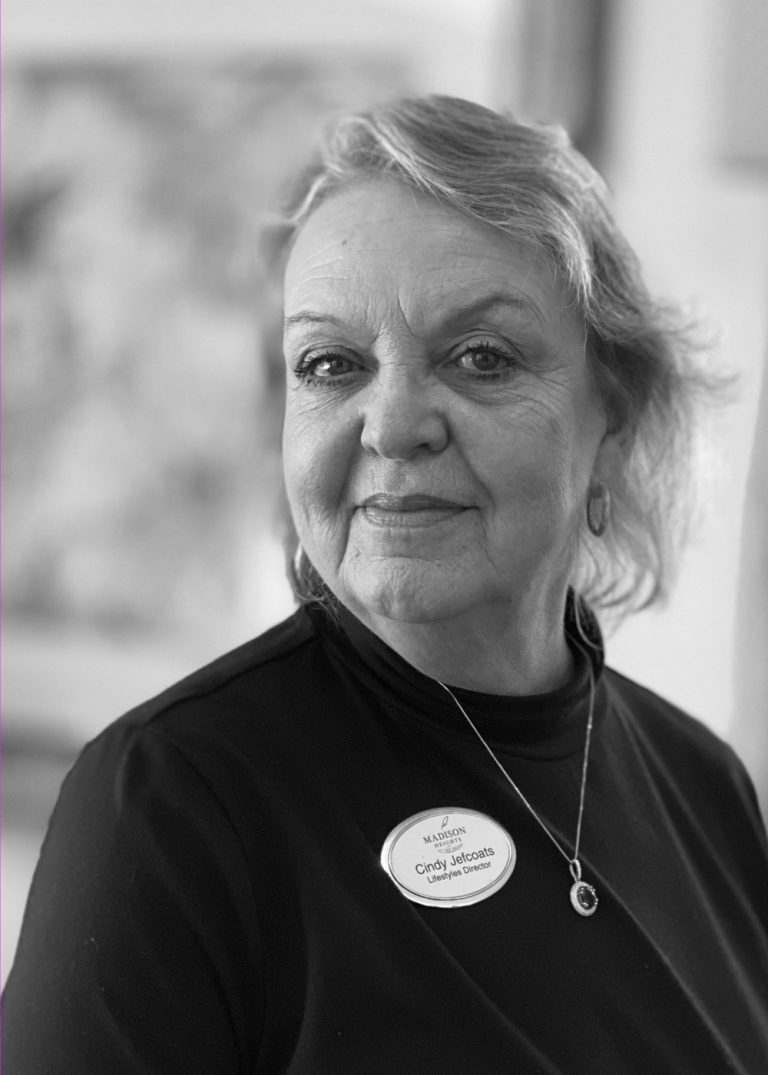 Cindy plans daily activities, events, and outings that enhance the lives of each of our residents. She's a hometown girl who grew up in middle GA. Cindy is the type of Lifestyles Director who engages all our residents in whatever they choose to do and enjoy doing. She recruits volunteers, vendors, and family members to get involved in all activities and outings. She loves to plan activities that not only engage our residents but also engages the caregivers. Cindy has doubled participation in the daily activities and events as well as starting a monthly support group with the Alzheimer's Association of Macon. This meeting gives the family members information to help them better understand their family members' behaviors and needs. She has also made great contacts with the hospice volunteers in the area, along with several other volunteers in the area. Cindy has been an Activity Director for four years. She loves being with the residents. She was raised by her grandparents and her greatest memories from childhood were being with them. Cindy sees a little bit of her grandparents in every one of our residents, which is what makes her so special.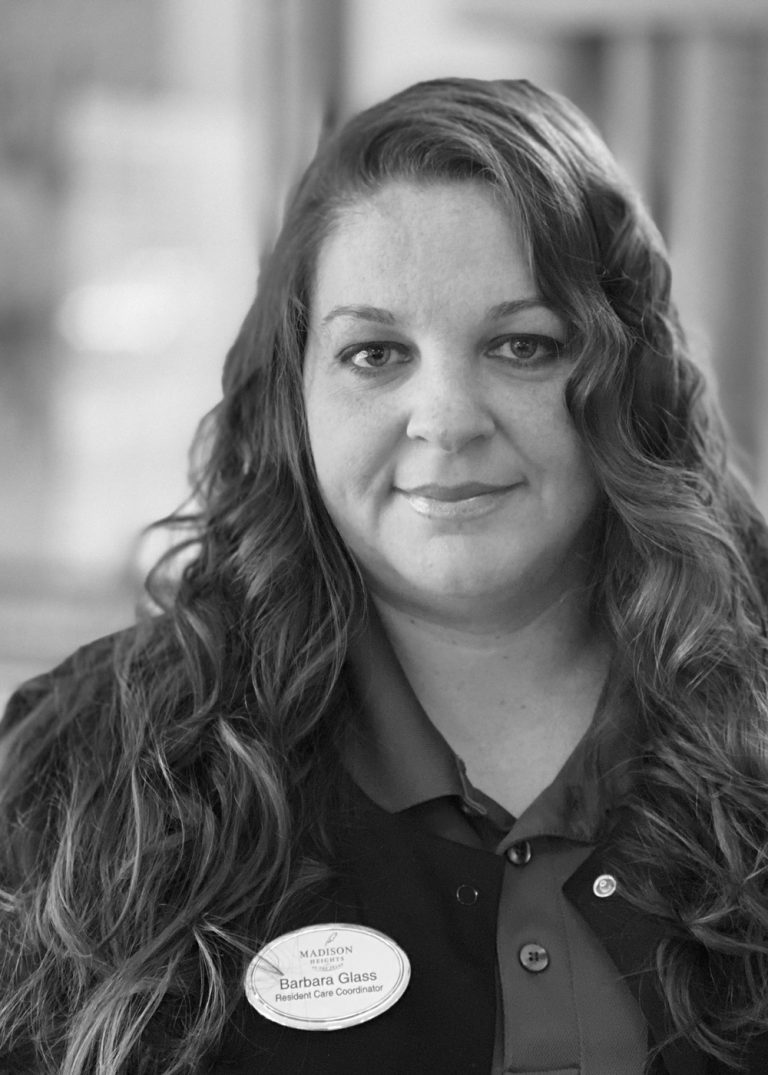 Barbara Glass was born in Savannah, GA, and has lived in GA her entire life. She graduated from Central Georgia Technical College with an Associate Degree in Criminal Justice. Barbara has been in the healthcare field for over 19 years and worked in memory care for 18 years where she found a love caring for residents with Dementia. The love Barbara has for her residents encouraged her to go back to school and earn a licensure in practical nursing. Barbara is continuing her education and hopes to gain her BSN degree and continue caring for seniors.