April Associate of the Month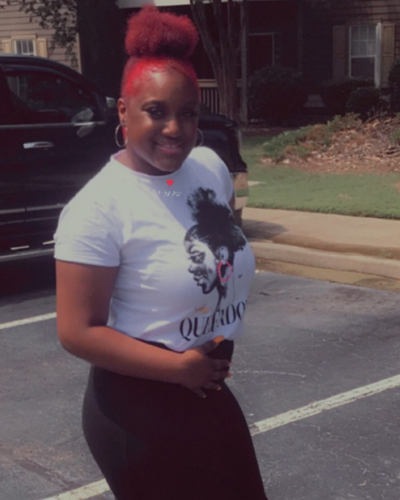 Our Associate for the Month is Necia, who was born here in Macon.  Necia grew up with two sisters, and a brother. Growing up she was a quiet child, who has always loved dancing and attending church.  A very close family and church have always been part of her life. Both of her sister's children call her "mama".  She has a very special bond with each one of them. 
In 2017, she graduated from Northeast High School. Necia was always a loner until she started college.  This is when she began to start exploring life and interacting more with people while at Gordon State. Being a physical therapist is what she has always wanted to do. When the time is right she will return to school and no doubt, become a wonderful physical therapist. She has always been the one to take care of others, and to try new things. Helping people has always been number one in her life. Necia would say she is a thrill seeker who loves horses and wants to marry one day and have two children. 
We are very fortunate to have her working here with us at Madison Heights. All the residents as well as the staff love Necia. 
Congratulations on being our Associate for the Month!