Legacy Ridge at Woodstock is honored to receive volunteers regularly who come from outside our community around Woodstock and spend time with our valued residents. Read more about these local heroes and the impact they have on our lives below. If you are interested in becoming a volunteer, please contact us!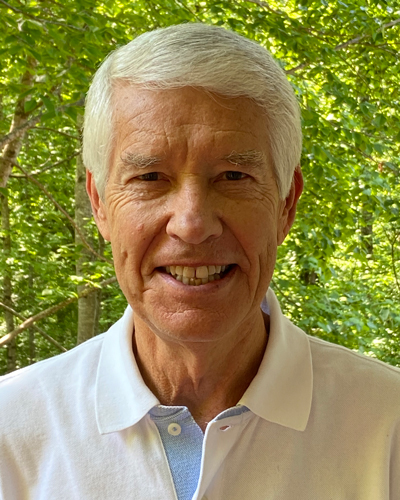 Gentlemen's Group Facilitator
Tom Vincent was born and brought up in Ohio. He has one sister who lives in Columbus, OH. He was happily married for 48 years until his wife's passing. He has a daughter with two sons who live in Charlotte, NC, and a son who lives in Tuscon, AZ.
Tom graduated from Wittenberg University in Springfield, OH. He worked for AT&T for 30 years followed by five years with a small telecommunications company in Atlanta. His interests include travel and golf. He is a dedicated Ohio State Buckeyes fan. He has also been dedicated to our community for more than a few years now where presently he leads the Gentlemen's Group on Mondays.
Over the years, Tom has gone above and beyond to develop a friendship with a military man who lived in our Memory Care unit. Tom made the effort to sit with him through rational conversation was not always possible. Often, they would enjoy drinking beer (non-alcoholic) together. Tom's presence made a difference in his life. He continues to make new friends here with his steady charm. Tom is a valued long-term volunteer at Legacy Ridge At Woodstock.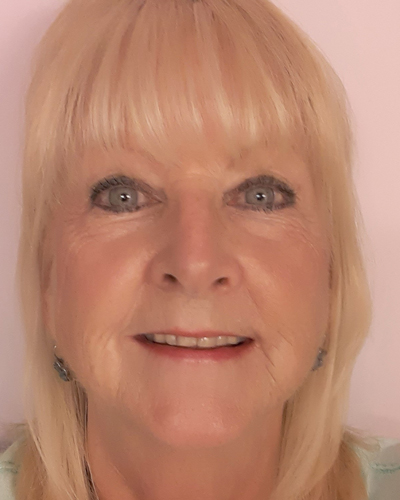 St. Michael the Archangel Catholic Church/Ministry to the Sick
I am a cradle Catholic born and raised in Valparaiso, IN. I am the sixth of seven children born to my wonderful parents, Margaret and Laurence.  I was blessed to attend 12 years of Catholic schooling (St. Paul Catholic School, Valparaiso, IN and Andrean High School, Merrillville, IN).
I am married to my husband, Mark for over 37 years and have two grown children, Kristen and Michael. I was a hospital LPN for years in Indiana prior to moving here. Mark and I are both now retired. We have been parishioners of St. Michael the Archangel Catholic Church since moving here in August of 2001. I am very involved with my parish and am a part of several ministries there, including the Ministry to the Sick/Shut-Ins (MTS). We minister to those who are sick and/or shut-ins in their homes or senior living facilities.
I am privileged to be one of the MTS here at Legacy Ridge at Woodstock. We have a Communion service on Sunday mornings in which we bring Jesus in Communion to the Catholics here.  I am also involved in my community as a member of the Volunteer Aging Council (VAC), a non-profit organization that helps to support low-income seniors/senior veterans in need in Cherokee County.  I enjoy seniors and am grateful to God that I am able to volunteer and help our precious seniors and elderly.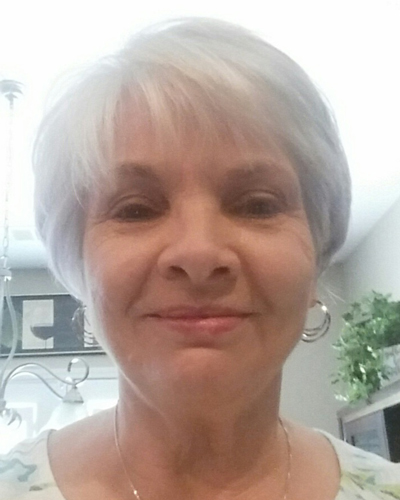 St. Michael the Archangel Catholic Church/Ministry to the Sick
I was born and raised in Chicago, Illinois to a Polish family. The family consisted of my parents Cecilia and Zygmunt and seven children with me being the seventh. I have 23 nieces and nephews, over 40 great nieces and nephews, and nine great-great nieces and nephews.
I was married until 1990. I have three children: two sons, Robert and his wife, Niki, and Gary, and his wife, Connie, with their daughter, Arianna, and son, Hayden, who all live near Rockford, Illinois. My daughter, Michelle lives in Folsom, CA with her three sons, Sheldon, Tobias, and Dawson. My oldest grandson, Cody lives with his new wife, Amy, in Dubuque, Iowa.
While living in Chicago, Illinois from 2002 to 2017, I was a Eucharist Minister and Lector at St. Benedict parish. When moving here to Woodstock, Ga in 2017, I became a member of St. Michael the Archangel and joined their MTS (Ministry to the Sick/Shut-Ins). It is very rewarding praying and bringing the Gospel and sharing in the Eucharist with the seniors that cannot attend Mass on Sunday. I feel it brings them closer to Jesus, which is the goal of our ministry. Sharing their faith through this ministry brings the light of God into their life because our faith never wanes even when we age.
Blessings to all our seniors and their families always.