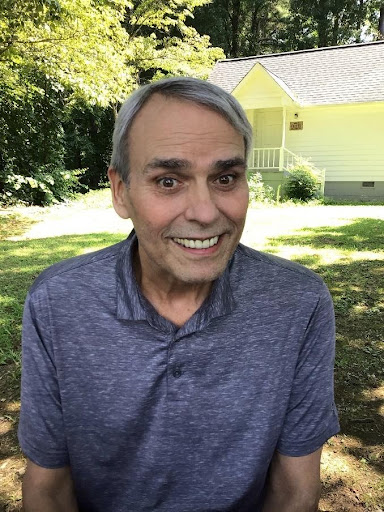 Say hello to Howell, he has a great sense of humor, loves to talk and is highly educated. He also loves jokes and joking around.
Howell has three boys from his first marriage: Trey, John, and Stephen. He has since been happily married to Joey for over 5 years.
He lived in New Jersey for a time, as well as Georgia where he attended UGA for college. He worked in real estate law and real estate education.
Howell loves to travel, and has traveled across all 50 states. He enjoys watching the news and watching Court TV. He also loves to watch 'Everybody Loves Raymond'. Some of his other favorite TV comedy sitcoms are Friends and Big Bang Theory. In his free time he enjoys people-watching and talking to his sister Kathy on the phone.
Some of Howell's hobbies included swimming, trivia games, brain fitness, backgammon, attending theater, dining out and traveling.
He enjoys going for morning walk and helping in the gardens. Howell is always a gentleman, and always willing to lend a hand.
We all love Howell, congratulations!