Legacy Ridge at Woodstock is a place that seniors and families choose for assisted living and memory care services. With our community tucked away in beautiful and historic Woodstock, an undeniable Southern charm is felt with a true sense of family among residents and associates alike. Scenic outdoor areas, including courtyards, gardens, and walking paths, allow you to soak in the sunshine. Live the good life with luxurious senior living in the Woodstock area. You will receive attentive and passionate service while being encouraged to pursue everything life has to offer.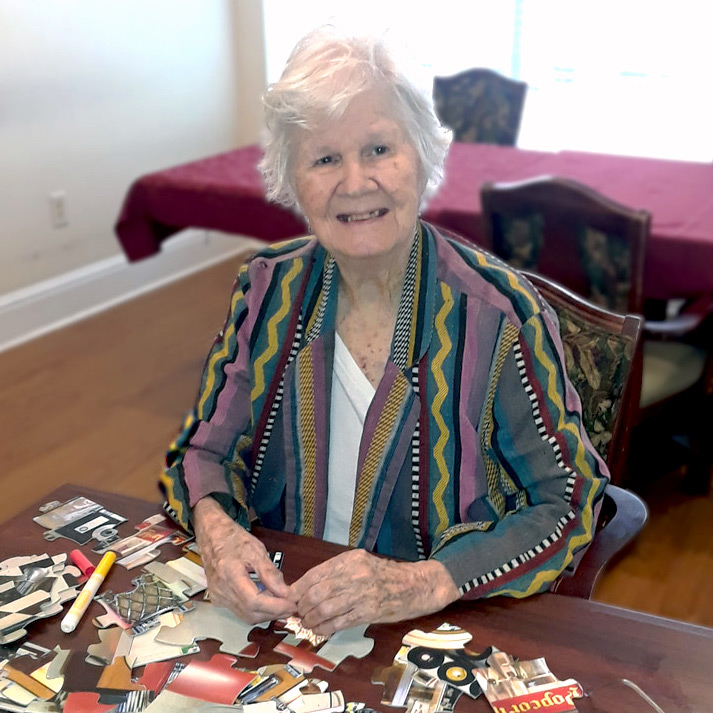 We'd Love to Hear from You
Ready to Explore Historic Woodstock?
Legacy Ridge at Woodstock is right off Highway 92 and Alabama Rd NE, making our community a convenient location for visiting family members or excursions to local favorite spots. Unique restaurants, bistros, and taverns well-loved by our residents are regular lunch stops via our transportation services. We regularly visit places like the Woodstock Square Shopping Center, Dupree Park, and Woodstock Baptist Church. Woodstock is also home to the Outlet Shoppes at Atlanta, Georgia's latest premium outlet mall with over 100 stores. Northside Hospital, Inc. is only a 10-minute drive for utmost convenience.
Each month, we feature a resident who makes Legacy Ridge at Woodstock a wonderful place to live for seniors!