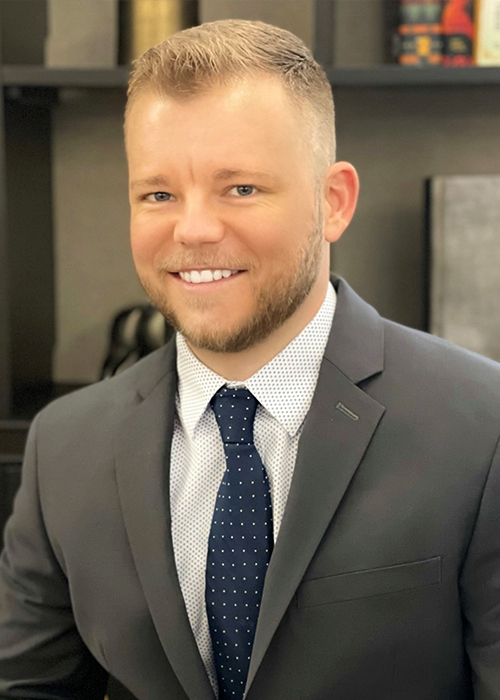 Welcome to Legacy Ridge at Sweetwater Creek! I am honored to serve as the Executive Director of our wonderful community. I have worked in the medical field for the past 16 years, working in hospital settings. I began my career in senior services through my work in hospice care, where I discovered a calling and a drive for providing the highest quality of life and care possible for our senior community.
While working alongside assisted living facilities, I quickly developed a desire to improve and advance the senior living experience for families and residents. I made the transition to the senior living world in 2017, and began my journey to create world class homes for our senior community. I came on to the Atlas team in 2021 with an unparalleled passion for exceptional senior care. Our number one goal at Legacy Ridge at Sweetwater Creek is to help our beloved family of residents live longer, healthier, and happier lives.
We believe anyone, at any age or condition, can improve the quality of their life. We achieve this by embracing a wellness philosophy in all that we do — through our first-class wellness programs, incredible dining options, never ending social activities calendars, world class care and services we provide our wonderful residents. We invite you to come explore Legacy Ridge at Sweetwater Creek and experience retirement living as it's supposed to be!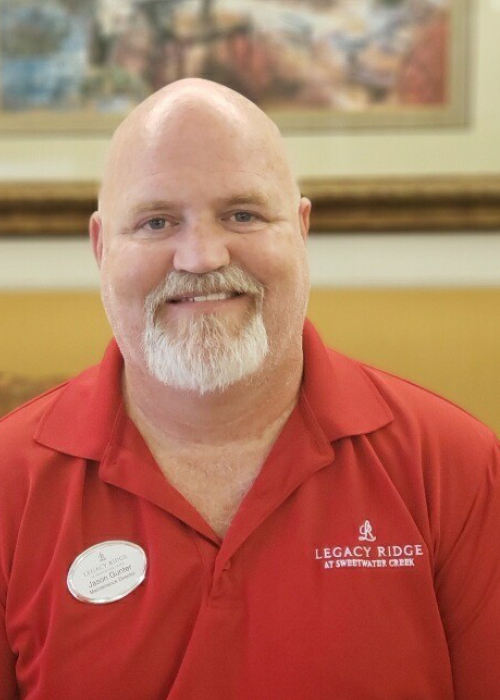 Jason  has been working at the community since 2015 and has over 15 years of experience in the senior living industry. Jason has been happily married to his wife of 20-plus years with four children (one son and three daughters). He enjoys watching his family in all their sports endeavors, traveling, reading and serving all our residents with their maintenance needs.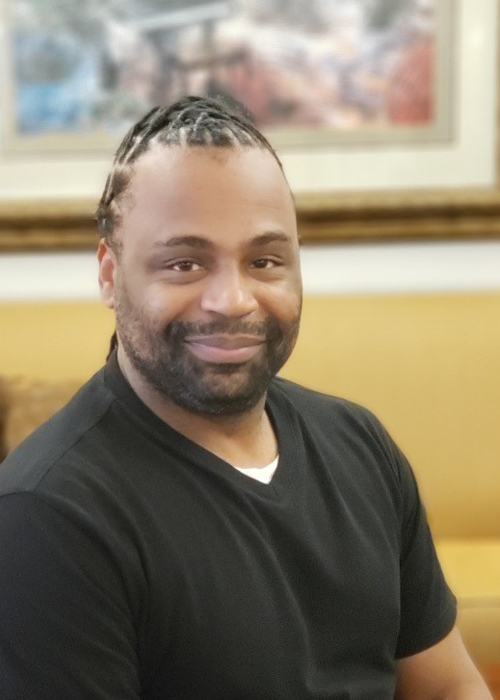 Leron is a true foodie and enjoys preparing meals for the residents. He enjoys watching the Atlanta Falcons and Alabama "Roll Tide" football games as well as concerts and spending time with family. He has been a part of the Sweetwater Creek family for five years. His favorite quote is: "Don't get ready, stay ready."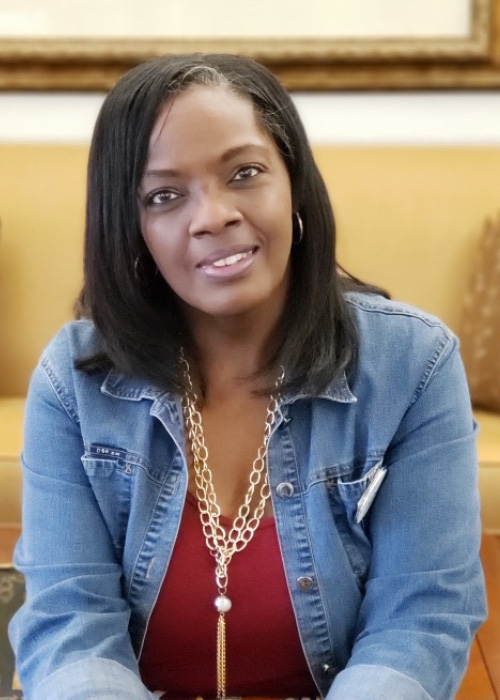 Health and Wellness Director
Deen is the Health and Wellness Director at Legacy Ridge at Sweetwater Creek. She is the mother of four children and six grandchildren. She has 40 years of experience as an LPN with great analytical and assessment skills and loves working with seniors. She has a bachelor's degree in Biblical studies with a dual degree in counseling and holds a licensure as an ordained minister.
One of the joys of her life is helping what hurts, and her position as Health and Wellness Director gives her that opportunity every single day.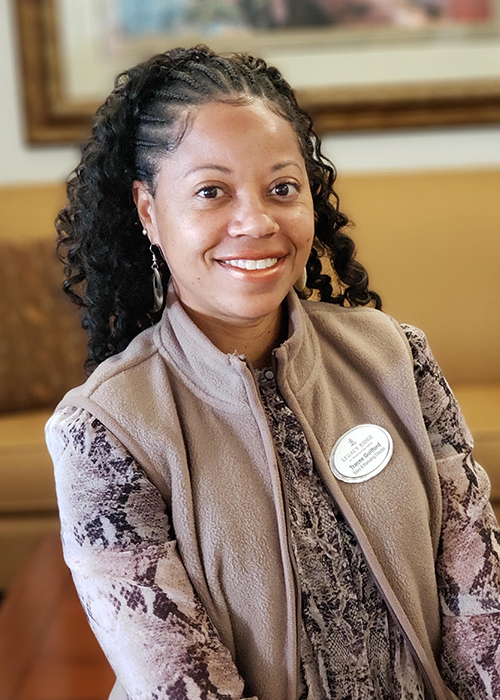 Sales and Marketing Director
With 15 years of healthcare and marketing experience, Tracee Guilford is excited to work in her new role at Legacy Ridge at Sweetwater Creek as Sales and Marketing Director. Guilford's love and passion for helping others is what sparked her interest in the senior living industry in 2015. She's resided in Douglas County for 16 years and is looking forward to serving her community. Tracee graduated from the University of West Georgia with a Mass Communications Degree and has a Masters of Business Administration in Leadership. Guilford spends her spare time with her husband, Larry, 2 children, Andrea and Adrian, and dog, Dior.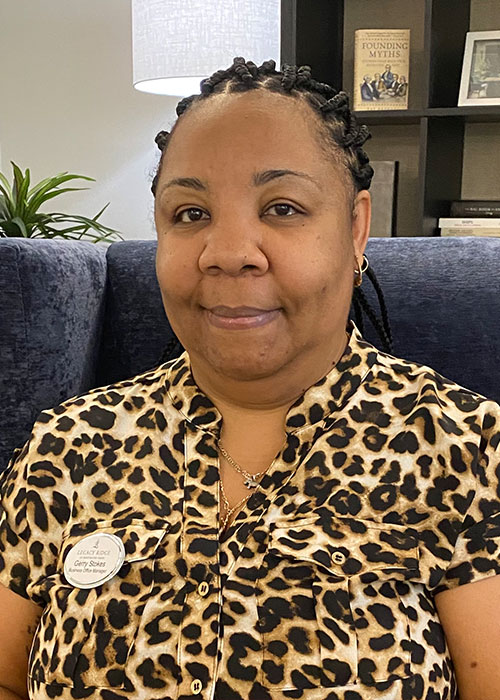 Gerry has 14 years of healthcare experience. She is excited to serve as Business Office Manager here at Legacy Ridge at Sweetwater Creek.
Gerry is originally from Shubuta, MS, 35 miles south of Meridian. She moved to the Atlanta Metro area in 1998.
Gerry enjoys talking with residents and their loved ones.