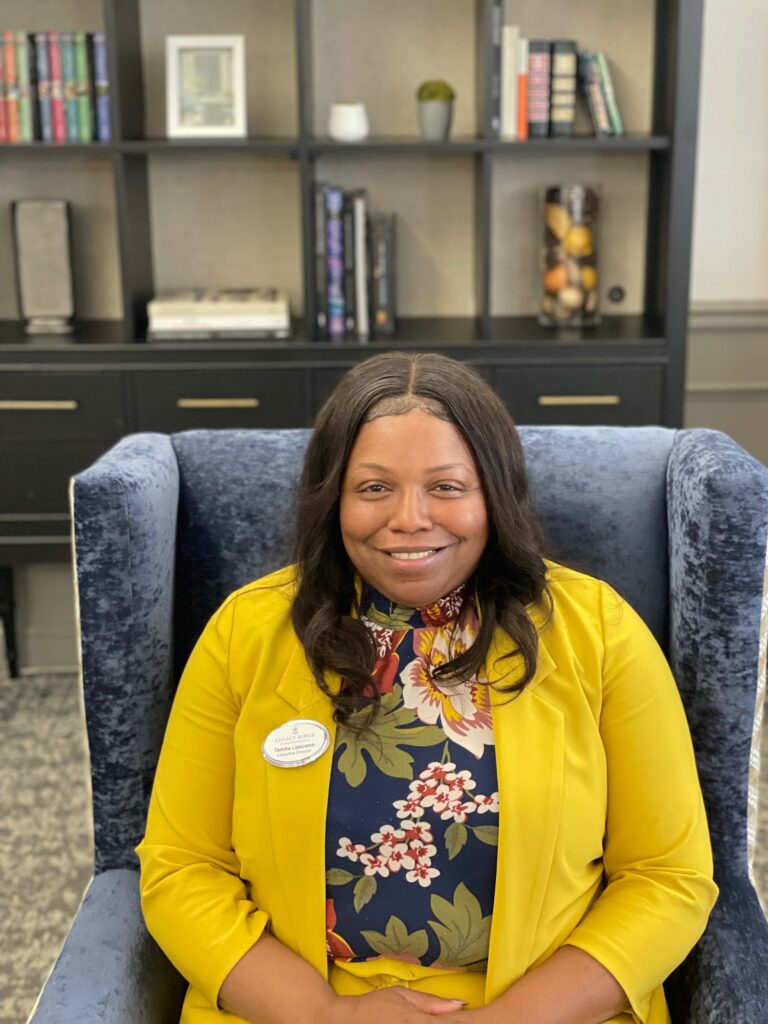 Tamika is a mother of 3 beautiful children and 7 grandkids. She has over 20 plus years of experience in the healthcare industry, which includes 26 years as a certified pharmacy technician and 5 years as Licensed Nursing Healthcare Administrator.
Tamika has both a bachelor's and master's degree in healthcare administration as well as a master's degree in Psychology. One of Tamika's greatest passions is helping others achieve their goals in life including improving one's quality of life.
In Tamika spare time, she enjoys spending time with family, shopping, traveling, volunteering to help others, and going to church.
Tamika is excited to become apart of Legacy Ridge at Sweetwater Creek family and look forward to serving and helping our seniors.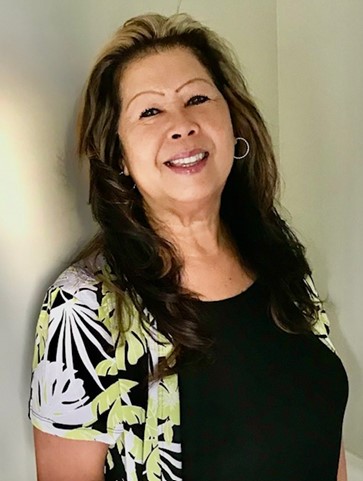 Sales and Marketing Director
Rahimah joined The Legacy at Sweetwater Creek with a life-long love for the senior care industry. She began her journey over 14 years ago as a Sales and Leasing Professional in Oceanside, California for a well-respected multi-family community just outside of Camp Pendleton. From there, Rahimah quickly grew into learning more about the marketing, sales, and operational aspects of property management. Having the opportunity two years later to make a difference as a Resident Manager, she accepted a position with a prominent independent senior living community integrated with a regional health system, UPMC, in Pittsburgh, PA and relocated from the west coast. It was there that Rahimah discovered her passion for the senior population and jumpstarted her career.
Rahimah is a passionate senior living sales professional dedicated to creating enriching, inspiring, and rewarding environments for residents. She loves listening to their stories, welcomes their wisdom and is grateful to be a part of their lives. She believes that quality of life is not only about the individual's experience, but for the families as well, who are learning how to navigate the decision-making process of choosing an assisted living and memory care community.
As a Sales and Marketing Director, Rahimah is especially grateful for the senior living environment that allows her to build relationships with families and travel with them on their journey as a trusted advisor. She honors her commitments by being reliable and holding herself accountable. Rahimah understands that great teamwork is the secret to achieving great things.
When Rahimah is not serving seniors, she enjoys spending time with her husband, Craig and family in Winston, Georgia. She is a grandmother of 10 and finds joy, peace, and happiness when she video chats or speaks with them. Her best days are spent decorating her home, browsing thru antique shops and vintage thrift stores, shopping at indoor and outdoor flea markets, listening to live music, weekend road trip, exploring small towns, sightseeing, reading, and collecting decorative glass and crystal.
Rahimah is looking forward to the journey that lies ahead at Legacy Ridge. New friends, new families, new memories, and helping residents to live the best chapter of their lives at Sweetwater Creek.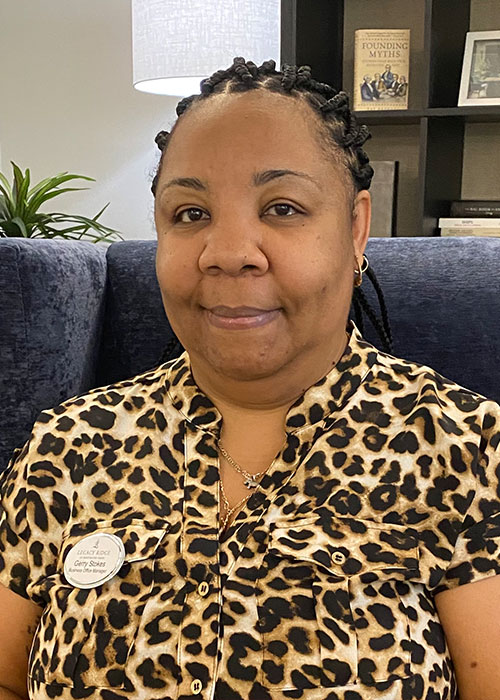 Gerry has 14 years of healthcare experience. She is excited to serve as Business Office Manager here at Legacy Ridge at Sweetwater Creek.
Gerry is originally from Shubuta, MS, 35 miles south of Meridian. She moved to the Atlanta Metro area in 1998.
Gerry enjoys talking with residents and their loved ones.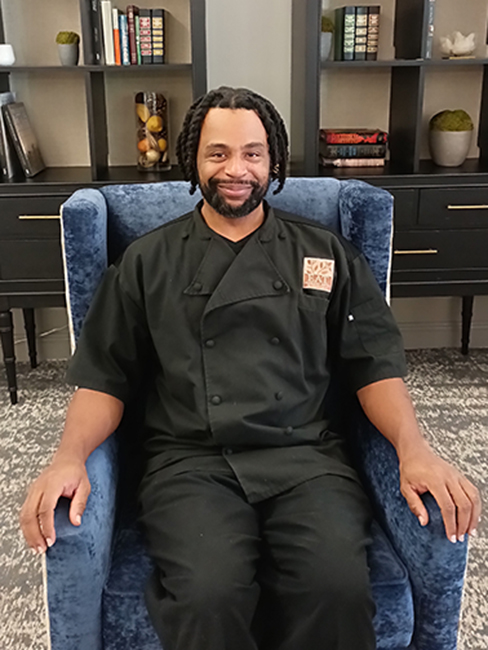 Dining Services Coordinator
Leron is an Alabama native who has been in Atlanta since 1996. The youngest of nine, he was surrounded by great cooks which helped develop his passion for all things food.

Hobbies include cooking, traveling, and discovering all genre of music.

Leron has a Bachelor´s degree in Business Administration and brings over 10 years´experience to the Atlas family.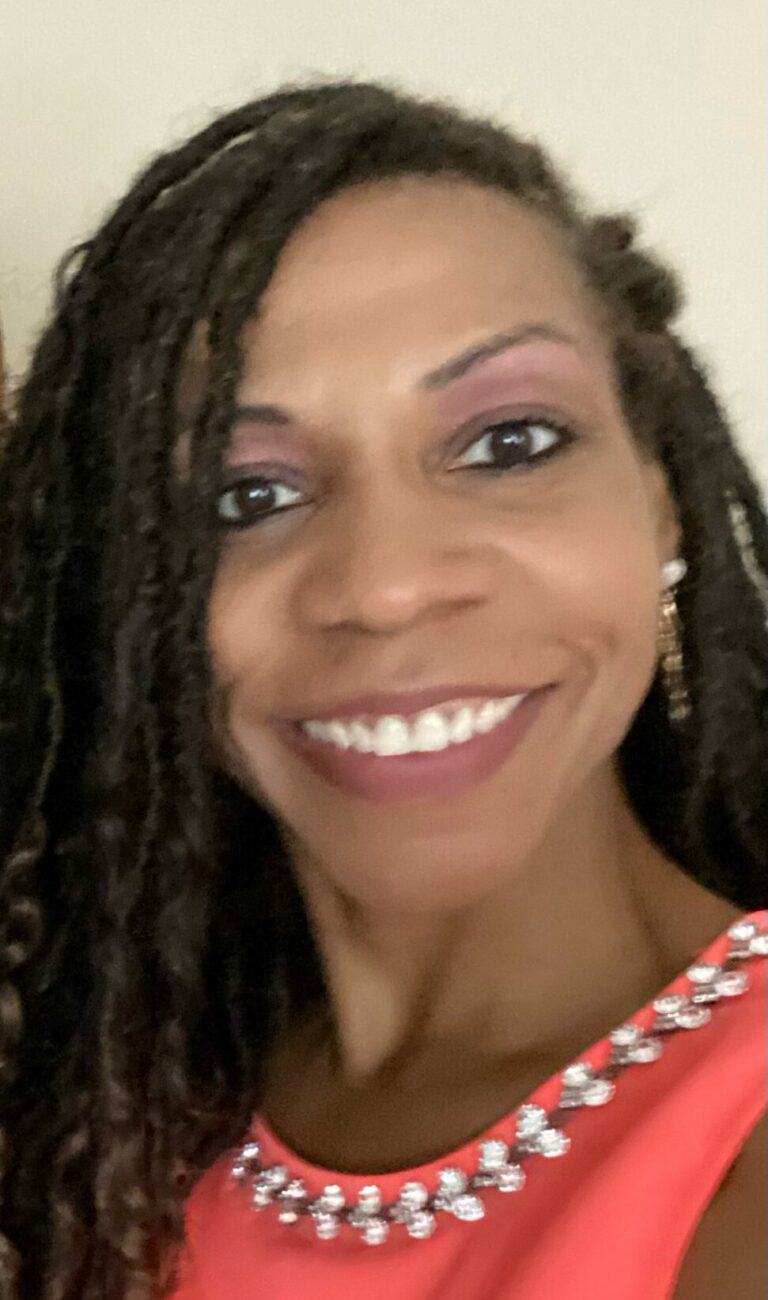 Denisha Smith has been with the community for over 4 years and has shown compassion for our residents as a loved one of her own. Denisha is a mother of 3 beautiful children and a lovely wife.
Her hobbies gardening, swimming, traveling, and taking care of seniors including her specialty of bedside nursing. In her spare time, Denisha loves spending time with her family and going to church. Denisha is the children Sunday school teacher at her church.
Sweetwater Creek welcomes Denisha into her position as we have confident that she will successful in this role.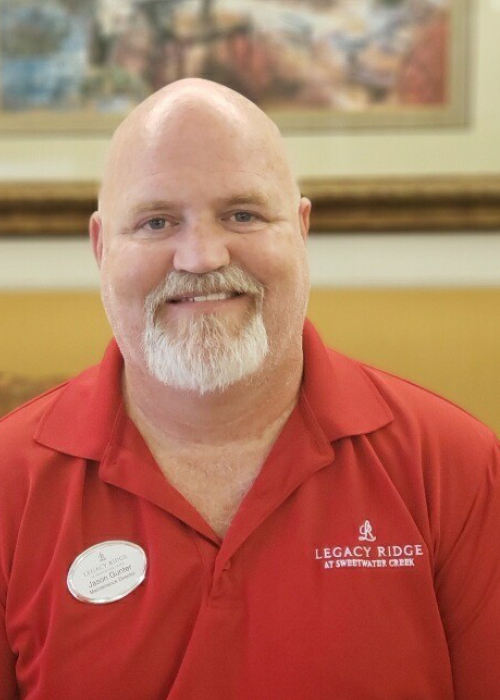 Jason  has been working at the community since 2015 and has over 15 years of experience in the senior living industry. Jason has been happily married to his wife of 20-plus years with four children (one son and three daughters). He enjoys watching his family in all their sports endeavors, traveling, reading and serving all our residents with their maintenance needs.