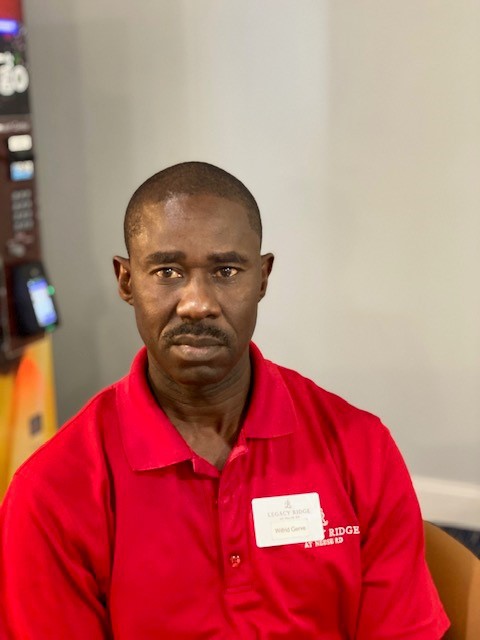 Wilfrid (Willie) is our AMAZING housekeeper, who works hard without skipping a beat. He has pride in everything he does.
The residents and staff always know they can relay on Willie to have something done before they even have a chance to ask him to do it. He will tell you that he always tries to work hard one day, and work harder the next as well as to keep your mind open to new opportunities.
Willie is originally from Haiti and speaks an array of different languages. He is a big believer in Jesus Christ with a dedicated heart to his church. Willie is an active church member who helps collect donated items to send back to his home country. Besides his involvement in his church, Willie enjoys reading, studying to be even more fluent with his English, and spending time with his beautiful wife.
We could not be more honored to have Willie as part of our Legacy Ridge Neese Road family.
Congratulations on being the associate of the month!