Finding the Perfect Balance for Lena
One size does not fit all!
Pat and Deborah were seeking a better quality of life for their mother, Lena, who is living with Alzheimer's disease. Lena previously resided in a large community that had difficulty managing her personal needs and interests. Lena has also been in an assisted living community that was not licensed to manage her medical needs or medications, which resulted in frequent falls and a decline in her health status. Pat and Deborah were at a loss for what do to next for their mother.
Then by chance, Lena's great-granddaughter visited Legacy Reserve at Fritz Farm, and soon the sisters came by for a visit as well. The small, intimate, licensed Personal Care neighborhood was perfect for their mother. Lena now enjoys small group discussions, personal nursing attention to her medical needs, and unique outings to local and regional attractions.
Pat and Deborah said their mother was always a caregiver and put others first. Now, she is living her life to the fullest and experiencing things that neither daughter has had a chance to do herself. Both Pat and Deborah are thrilled that their mother is leading a happy, purposeful life at Legacy Reserve at Fritz Farm!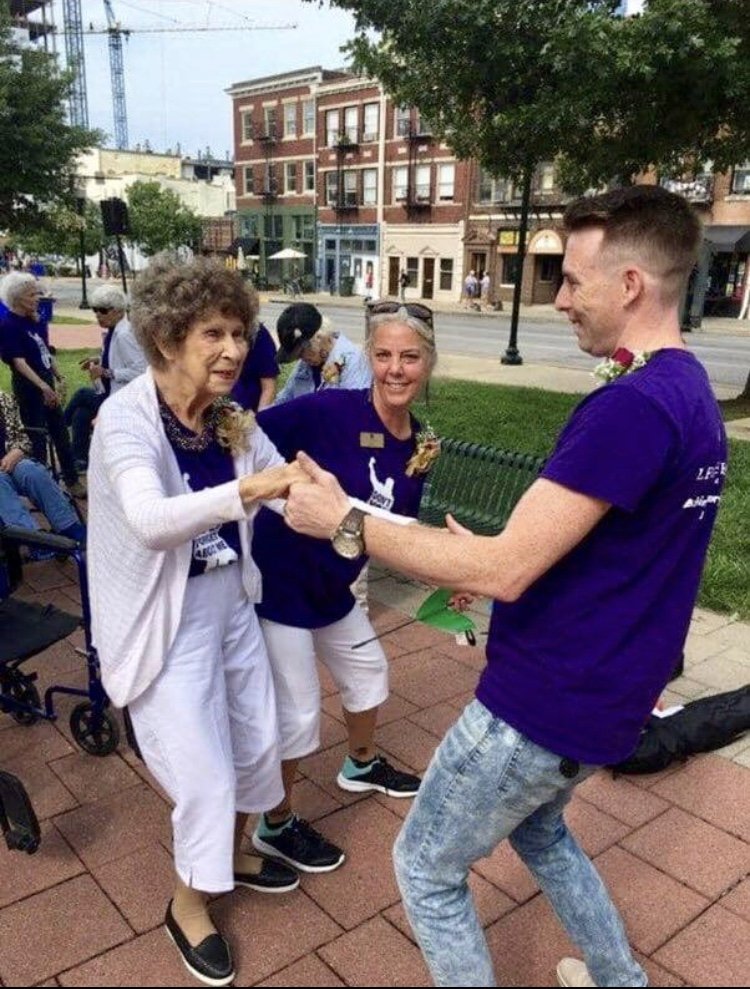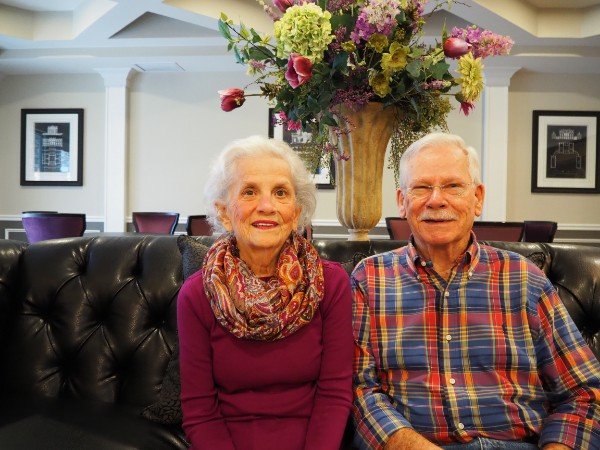 After 40 years of marriage, when Julian's wife Marge began to need more care than he could provide, Julian worried about finding a place where she would be happy and safe. "At other communities I toured, the residents were just sitting around all day," says Julian, and he knew that would not be the right community for his wife.
Until her diagnosis in 2015, Marge had been active all her life. At Legacy Reserve at Fritz Farm, Marge now lives in a secure environment where Julian can rest easy knowing that his wife is safe. For the first time in 3 years, she is back to her active lifestyle and making new friends. Residents attend daily activities, social events, and even take unique off-site trips such as fishing, bowling, luncheons and more. Marge also receives the dedicated memory and personal care attention she needs from staff passionate about working with seniors with Alzheimer's.
Julian and Marge both agree – she's happier than she's been in a long time. "The personnel is phenomenal, everyone is smiling and happy. Marge is always busy – when they aren't in activities, they are out on a bus somewhere. She seems so happy," says Julian, and Marge chimed in, too: "Yeah, I am happy!"